Why CCIE is the best IT Certification to grow in India and Abroad?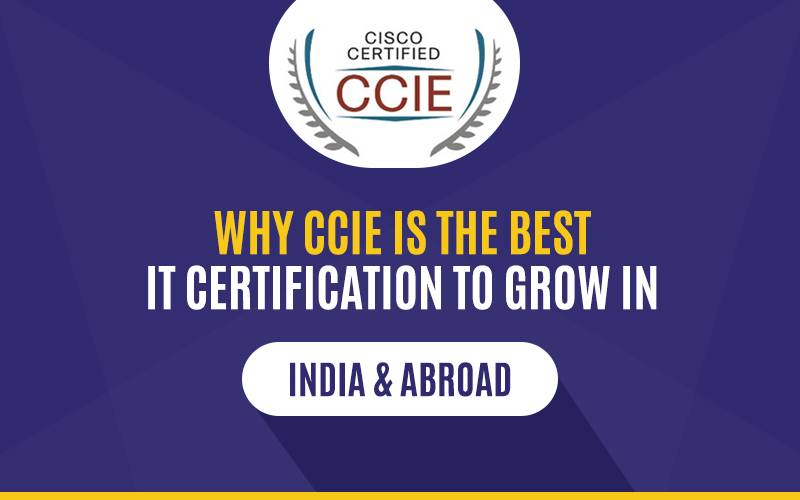 By
Networkbulls
Are you looking to take your career to the next level? If so, then CCIE is the best IT certification course to pursue. With its global recognition and expansive job opportunities, CCIE is a perfect choice for those looking to grow their career in India and abroad. CCIE (Cisco Certified Internetwork Expert) is one of the highly demanding and advanced IT certifications with plenty of benefits. 
In this article, we'll discuss the benefits of CCIE certification like - its scope, job opportunities, salary growth and more. 
In-Demand Certification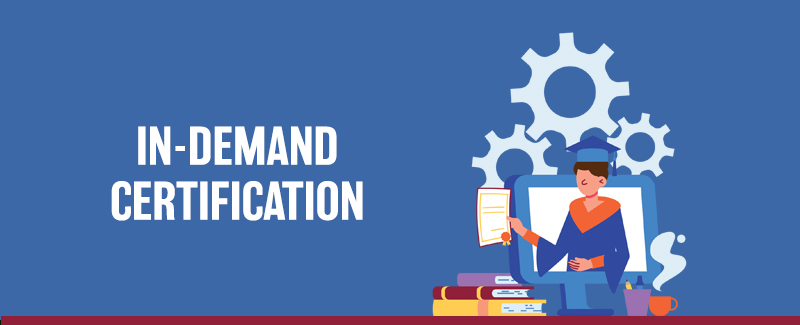 CCIE is a highly recognized certification with lucrative opportunities. The networking industry is undergoing innovation year by year with plenty of job openings CCIE certified professionals.
According to a survey, the total number of CCIEs across the industry is around 50k-60k. Whereas, there is a requirement of 5+ lacs CCIE-certified professionals to meet the industry demand. The demand for CCIE-certified professionals is increasing year-on-year. If you have been looking for an in-demand career certification, CCIE stands at the top. This proves that the opportunities for CCIE engineers are very high. 
High Salary Package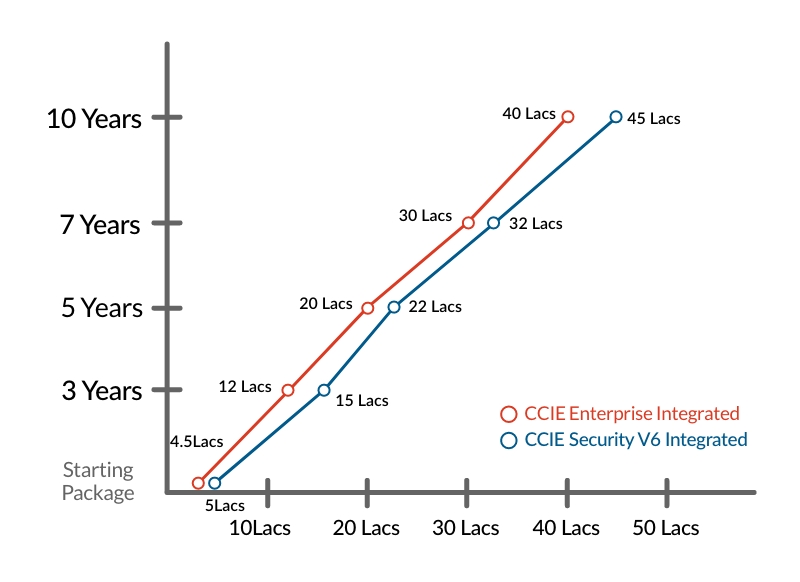 CCIE-certified people are considered one of the highest-paid professionals in the world. These professionals get higher packages than other IT-certified professionals.
On average, the salary of a fresher will be around 5 to 6 lakhs per annum. And the salary for experience can go up to or more than 20-22 lacs per annum  within 3-5 years. An integrated CCIE security course helps you get the desired theoretical knowledge and hand-in experience in CCIE Labs to qualify for the exam and get certified. With a CCIE certification on a resume, one can get a high-paying job without much effort. 
Career Switch
CCIE certification can be done by students of all disciplines. Be it a B.Com, BCA, BBA or B.tech graduate - it is a perfect option for those looking to make a career switch in the IT industry. Anyone interested in IT networking can get certified in CCIE and achieve their career goals. CCIE is very easy to learn and does not require any coding knowledge like other career options in the IT industry. You can start it fresh and make yourself Professional in IT.
 At Network Bulls, CCIE Security V6 Integrated and CCIE Enterprises Integrated are the two best courses with 100% placement guarantee that can help them switch their career path into IT networking - regardless of discipline, age or position. It is a 100% job guarantee course that can help you achieve your dream job.  
Global Recognition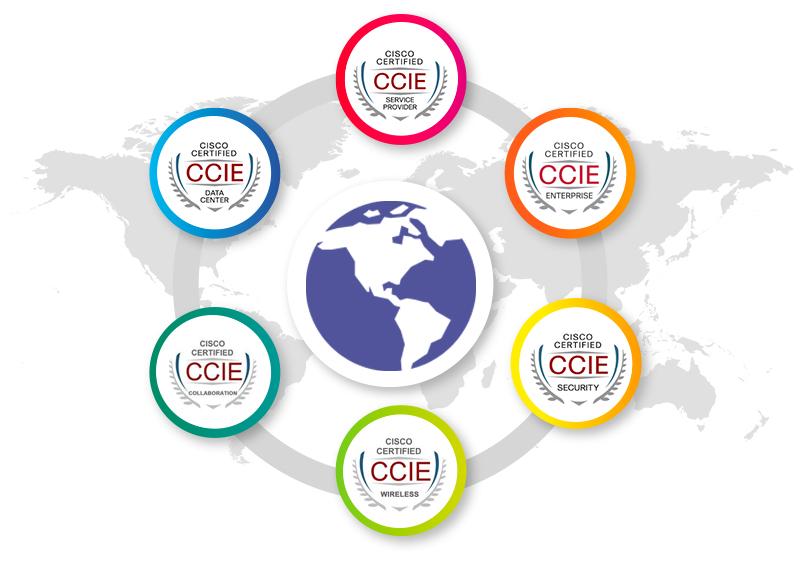 Network is required everywhere in the world from some small organization to Big MNCs so they require network professionals to maintain their network, update the devices and work them smoothly. So, CCIE is a globally recognized certification that may help you get a job in countries like - the USA, Singapore, Australia, Dubai, etc. 
 A full-length CCIE course can help you gain the desired theoretical and practical knowledge to qualify for the exam and take up jobs in reputed companies worldwide.
The average salary of CCIE-certified professionals abroad is nearly $1,00,000 to $2,00,000 per annum. 
Recession Free Industry
Networking is one of the recession-free industries, where the demand for CCIE-certified networking professionals will never go down.
Even during tough times like the pandemic, the requirement for networking professionals kept increasing. With the future inclined towards remote working opportunities, companies are hiring more and more CCIE professionals to maintain their network architecture without any hassle. 
Numerous Growth Opportunities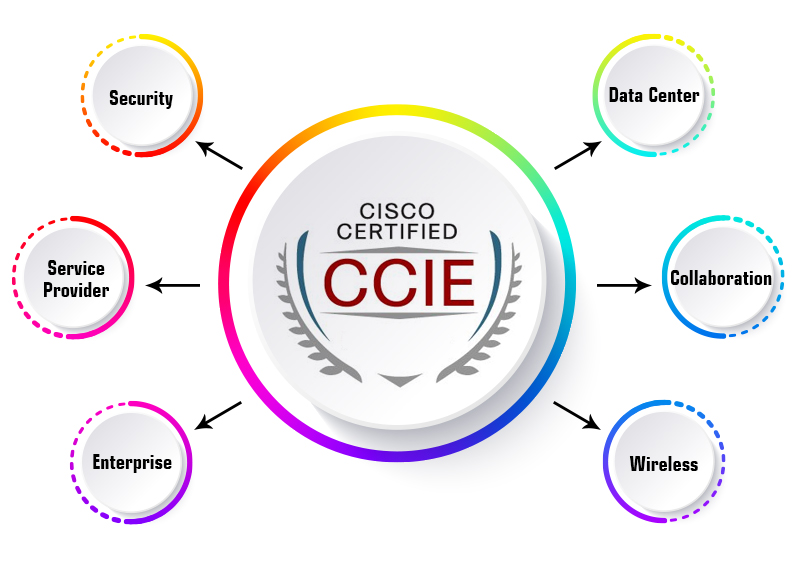 There is a huge growth in opportunities for those who achieve CCIE certification.
The candidates will have more opportunities as there are six domains, namely -CCIE Security, CCIE Enterprise, CCIE Data Center, CCIE Wireless, CCIE Collaboration, and CCIE Service Provider. By upgrading the certifications every year, one can take up new roles and see exponential growth in their career. CCIE Security Course is one of the highly in-demand courses for those looking for new opportunities. 
If you want to shine in the field of networking, you should enroll in any CCIE certification training program. With the right training, guidance, and practice in the CCIE lab - you can make a fruitful career in the networking industry. 
Network Bulls is a leading IT networking training institute in India that has trained thousands of networking aspirants and successfully placed them in some of the leading MNCs. With 100% job guarantee courses, the world's biggest Cisco labs, and CCIE-certified instructor training. Network Bulls is the best CCIE institute in India contributing to the growth of IT networking professionals.