Scope of CCIE Training & Certification - 2022: India and Abroad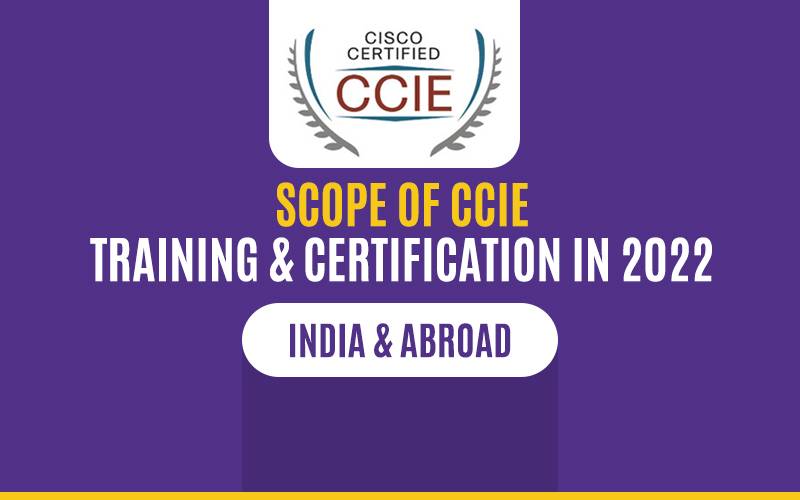 By
Networkbulls
Do you know CCIE is one of the widely recognized certifications in India and abroad? Cisco CCIE certification demonstrates your motivation, dedication, and in-depth knowledge of the networking  security domain. Once you earn the CCIE certification badge, you will get hired by reputed MNCs. Owning a certification shows your knowledge of the technology. However, practical experience along with certification can add a lot to your career.
Remember that you will be on the best career track by choosing CCIE learning path.. 
Cisco Certified Internetwork Expert (CCIE) is a topmost level certification offered by Cisco. There are several opportunities for CCIE experts in India and abroad. The CCIEs have earned a huge reputation for working in the reputed MNCs in India. They work in a technically exigent network with a good figure salary in reputed designations. It is regarded as one of the toughest certifications. 
Benefits of CCIE certification 
Cisco is the market leader in networking. Today, most financial institutions, banks, hospitals, IT companies, manufacturing companies, R & D, and construction companies are using Cisco systems. Based on this reason, the CCIE certification may open up tons of opportunities in the field of networking.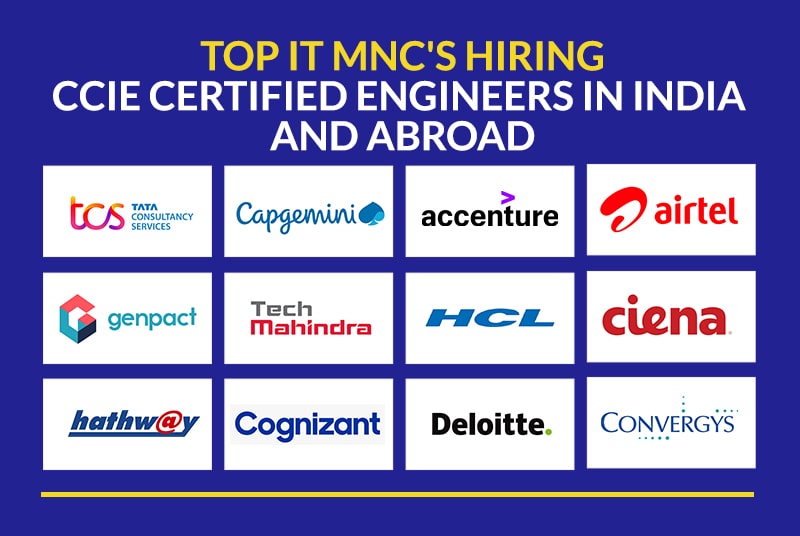 There are thousands of CCIE certified professionals across the globe. The demand is significantly increasing and hence there are plenty of opportunities. Some of the key benefits of CCIE certification are – 
Ample growth opportunities
Attractive salary package
Numerous job roles
High-Demand in abroad
Bright future
The scope of CCIE certification in India and abroad is expanding vastly. Networking is an ever-growing technology and IT giants always have the requirement of networking professionals.   
Scope of CCIE in India and Abroad
CCIE certification is recognized widely in India and abroad. With most IT professionals overworked, they are constantly looking for ways to strike a balance between professional and personal life. 
A full-length course in CCIE can help them switch their career, regardless of their age and position. CCIE comprises gaining theoretical and practical knowledge. With additional planning and effort, one can pass the exam and take up a job in networking. 
CCIE certification can give you a fat paycheck compared to other IT courses. You can reach great heights in your career by landing in the right company. If you want to make your career in networking , there is no other certification than CCIE that is high standing. You can improve your career prospects and earning potential by relocating abroad in the near future.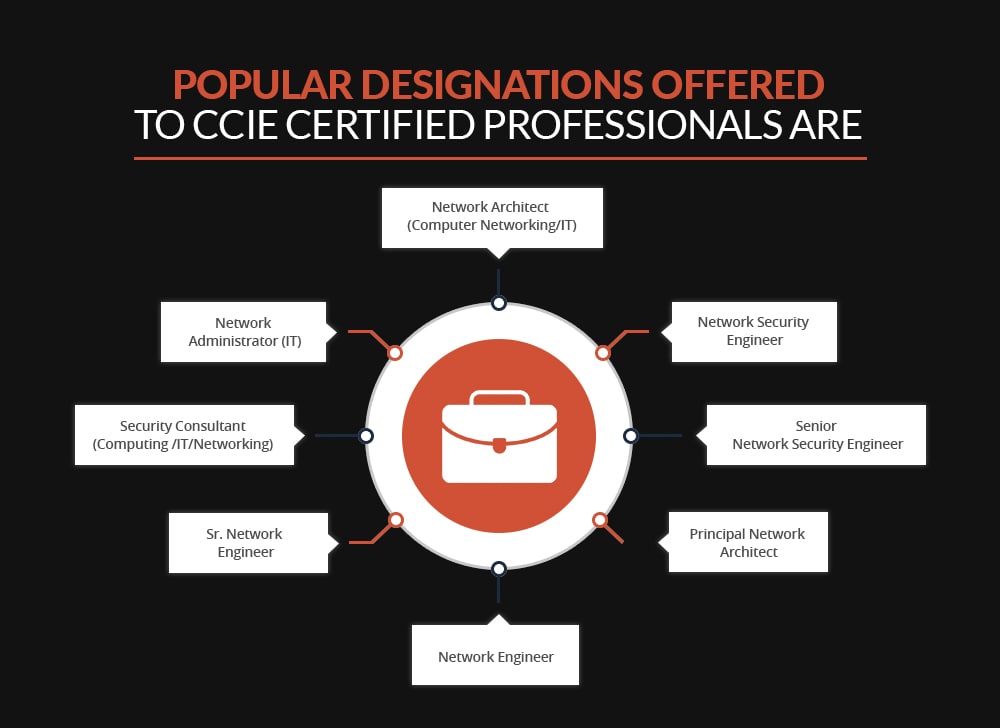 Salary Range
Upon completion of CCIE certification, you can get into a job that has a starting salary range of 4.5-7  lakhs per annum in India. Abroad, the salary range is between $100,000 and $200,000 per annum. These high salaries are the norm in India and abroad for CCIE certified professionals. 
Job opportunity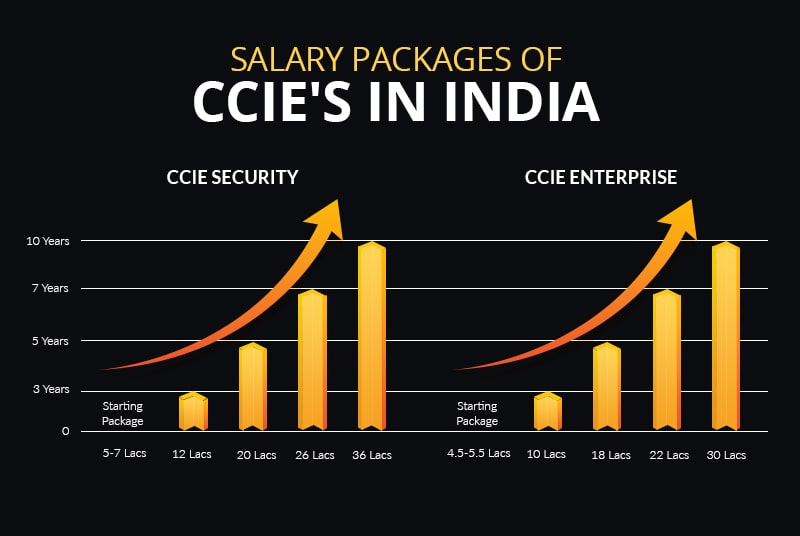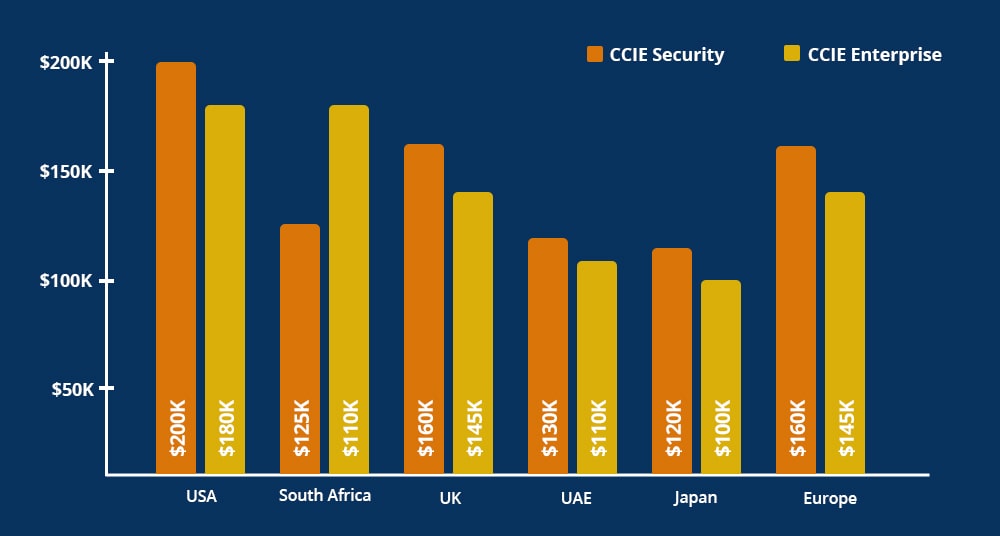 CCIE certification is accepted by all companies worldwide. It has built a reputation for leading the network industry with high-level technical skills in – CCIE Security, CCIE Data Center, CCIE Collaboration, CCIE Service Providers, and so on. It can be your ticket for international IT jobs as well. Check out the Nbians working in India and  abroad here.

Scope
Networking technology evolves rapidly and one can learn things continually. By exploring multiple technologies in networking, one can expect exponential growth in their career graph. With the massive growth in the current scenario, CCIE is considered the most lucrative in the field of networking. 
If you want to shine in the field of networking, CCIE certification training programs by Network Bulls is the best option. With well-experienced CCIE certified trainers, 100% practical training, mock tests, practice sessions, interview preparation, job assistance, 24x7 lab facility and more, you can land your dream job.  
Network Bulls contribute to the growth of CCIEs by preparing them on the latest technologies. With 100% job placements in India, our integrated CCIE programs are designed to train aspirants on updated syllabus. Students can practice on real Cisco devices in the world's biggest Cisco lab with 24 X 7 access. 
To know more about our Cisco Networking Courses get in touch with Us -
Indian Students: WhatsApp at +917840018889
International Students: WhatsApp at +918745885377