10 Reasons Why Network Bulls is the Best Institute for CCIE Training in India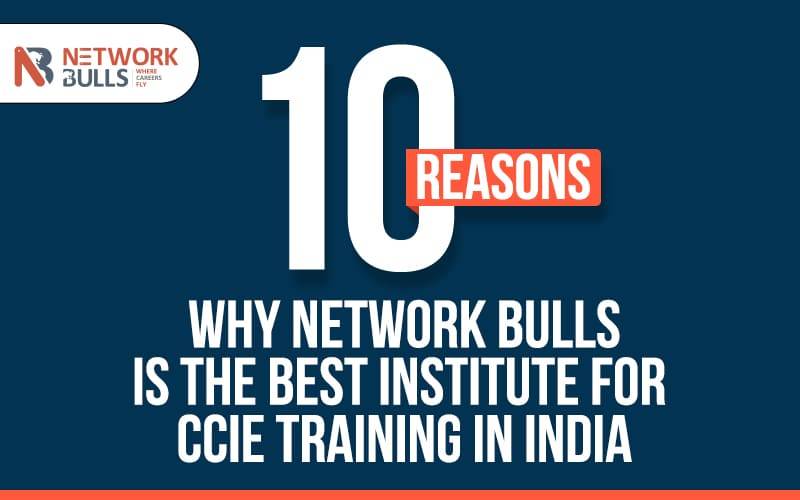 By
Networkbulls
"Over 25% of Network Bulls Students' working with Top MNCs like Sophos, CSS Corp, Aricent, and  Capgemini." 
Education is a critical component of development and progress. We are all aware of this reality, which explains why education is an essential aspect of Indian society. Keeping this in mind, it is critical to building educational infrastructure in such a manner that it maximizes educational accessibility and efficacy.
Cisco CCIE Certification is the highest paying networking certification in the IT Industry, but it is also the toughest certification exam.
These certifications have much to offer, but one needs excellent guidance to gain in-depth knowledge of concepts and their practical implementation.     
We started in 2009 with a small set up of two classrooms with the aim to provide world-class training and facilities to the Networking aspirants. Though we are a CCIE training company, we never focused on just producing CCIE's, but we focused on making our students employable. 
In the past 12 years, we have placed thousands of students and bagged more than 16 awards for best placement in the Industry. Here are some of the unique features/facilities that make Network Bulls the best CCIE training institute in India!
"80% of CCIE students of NB get placed without appearing for any Cisco Exam."
1. World's Largest Cisco Training Infrastructure 
Today Network Bulls owns the world's largest Cisco training labs. Unlike many other Cisco training institutes that only have CCIE labs, we have separate labs for CCNA, CCNP and CCIE. Our labs are updated from time to time to make the latest Cisco devices available for our students. 
Every lab has a unique setup and is wholly dedicated to a single track. Our labs have got multiple course-specific racks and devices.
Checkout: NB's World's Largest Cisco CCNA, CCNP, CCIE Labs   
2. 24*7 Lab Facility 
We believe that there shouldn't be any time restriction for studies hence we provide 24*7 access to our Worlds' largest Cisco training labs. You can visit our labs any time, any day and sit for long hours without giving a second thought.
We also have dedicated lab instructors to help students perform practicals without hurdles. Our aim is to provide top-notch facilities to our students and make their dream of getting placed just after their Cisco course training come true!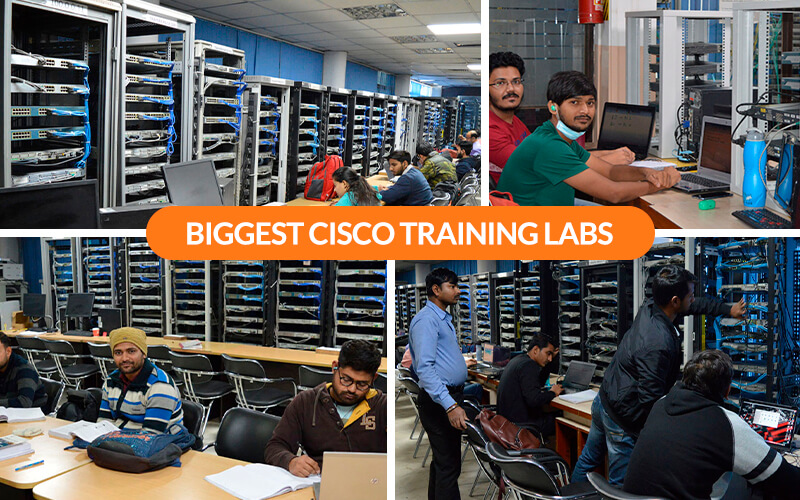 3. Record-breaking Placement 
We have a proven history of record-breaking placements! We have placed thousands of students to date and still counting. In fact, we have received 14+ Awards for providing the best placement in the networking training industry. 
"Every Third Network Security Engineer Working in Delhi NCR is a student of Network Bulls"
Our placement team leaves no stone unturned to get our students placed in top IT MNCs like Iopex, CSS Corp, Altran, Locuz, Accenture, Orange and the list just goes on. We provide 10 times more placements than any other Networking training institute in India.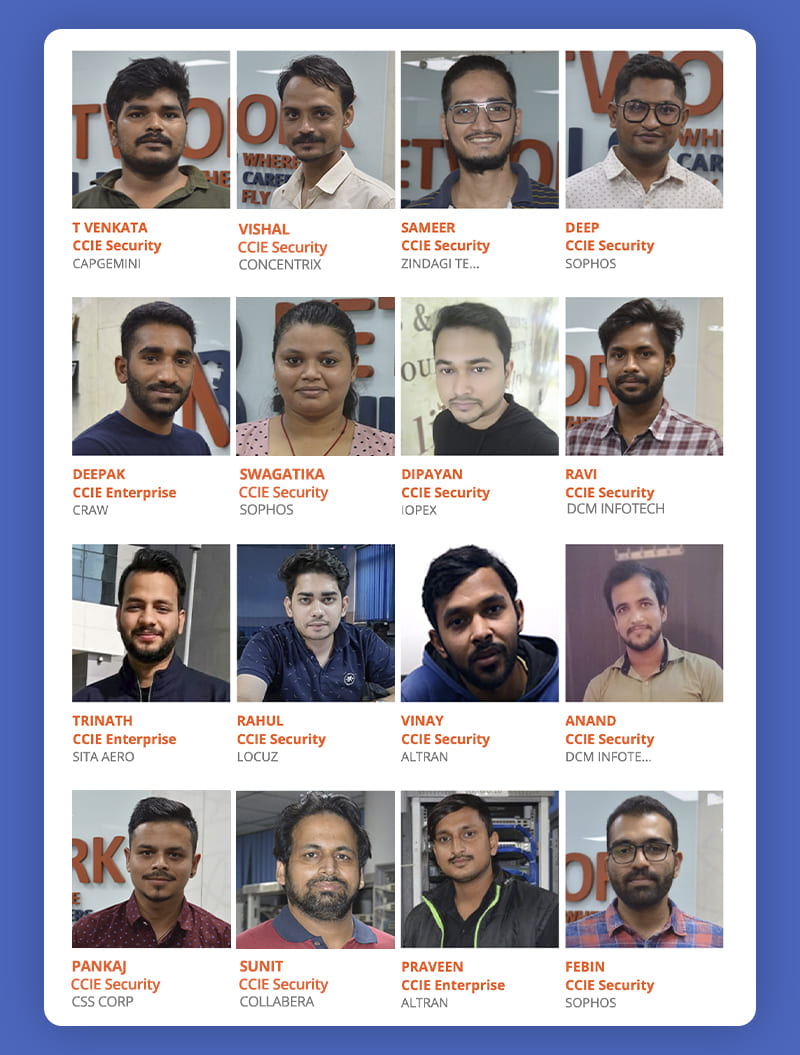 4. Students Placed Internationally 
Today, hundreds of our students are working abroad, they worked in India initially for 1-2 years and then got amazing opportunities overseas. Over 10% of our students are working internationally majorly in countries like the USA, Australia, Canada, UAE, Oman, Qatar. And so on.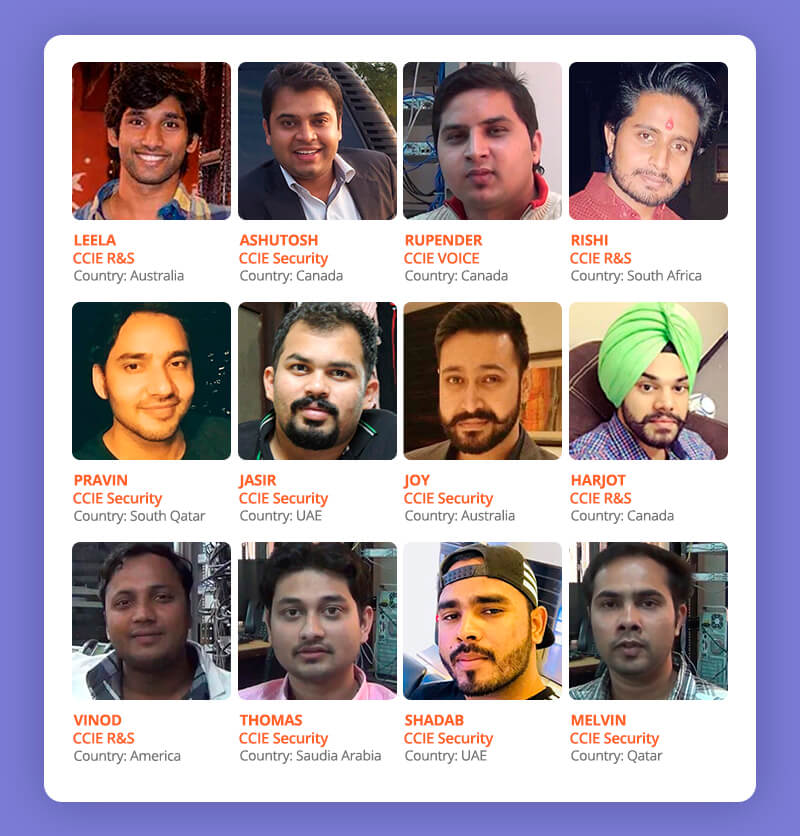 5. Dual and Triple CCIE Certified Trainers 
Guidance is another eminent ingredient in the recipe for success! And, I guess everyone agrees to the fact that if you get the proper guidance, you achieve more in less time. At Network Bulls, we have a team of dual and triple CCIE certified trainers with 5 to 15 years of experience in the Industry. 
"Our technical training team is amongst the top 5 technical teams of the World."
Not only this, we also have dedicated lab instructors in labs to help you complete practicals without many hurdles. The astonishing fact is that these lab instructors are also CCIE Certified and have good industry experience.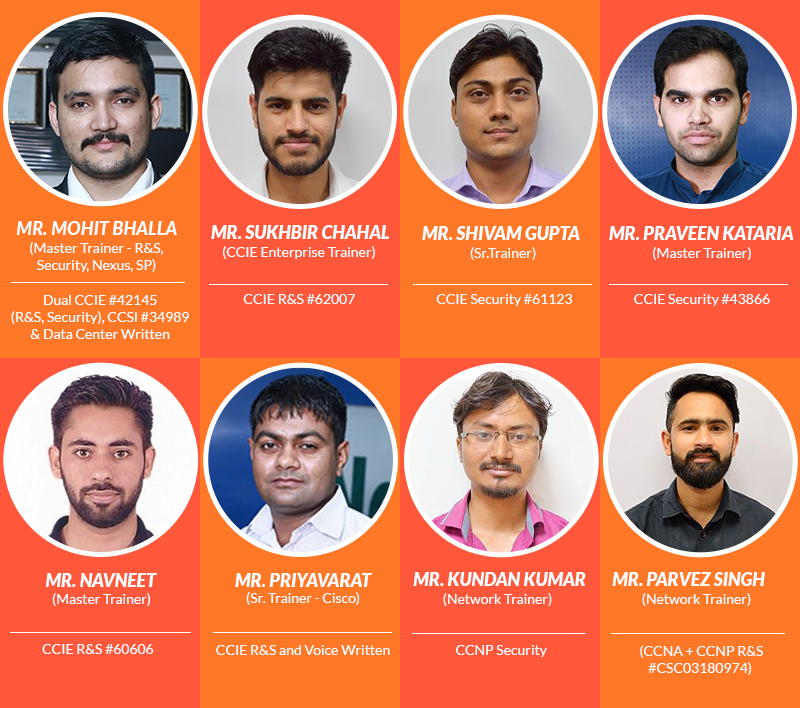 6. Smart Classrooms equipped with Latest Devices
Cisco certification is not just another theoretical certification that can land you in a job. You need to know the practical implementation of the concepts to work in real-time scenarios. We completely understand this Industry's requirement; thus, we have equipped our classrooms with the latest Cisco devices and racks. You will be able to grasp each and every technology practically right away. 
In addition, we have smart classrooms that are fully equipped with digital pens, projectors, air conditioners and many other things for providing a comfortable learning-focused environment to our students.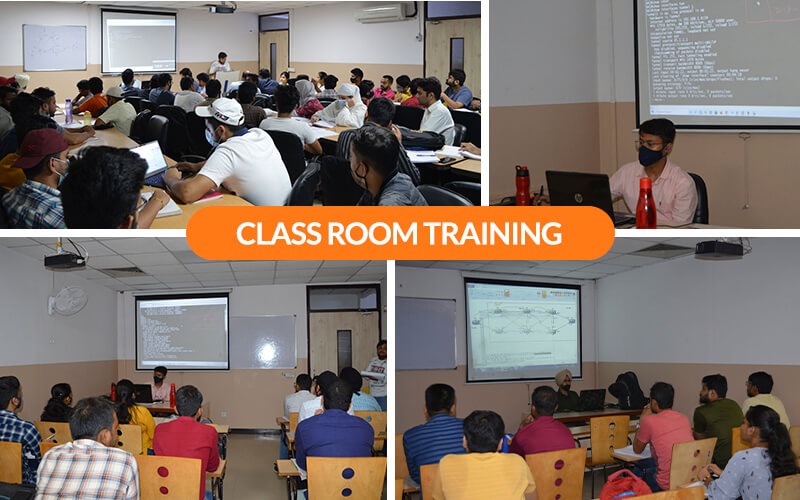 7. Intensive Training Model 
We at Network Bulls offer the World's most innovative and realistic CCIE Training program. Under this program, we ensure to make students employable as per the requirement of the industry. 
This intensive training program consists of 6 hours of rigorous training sessions on a day-to-day basis. These 6 hours sessions consist of 2-3 hours of theoretical classes, Minimum of 2 hours of practical classes and hours of grooming sessions. 
Theoretical and practical sessions impart an in-depth understanding of the networking concepts while grooming sessions improves communication skills, interview skills and a lot more making you a complete package.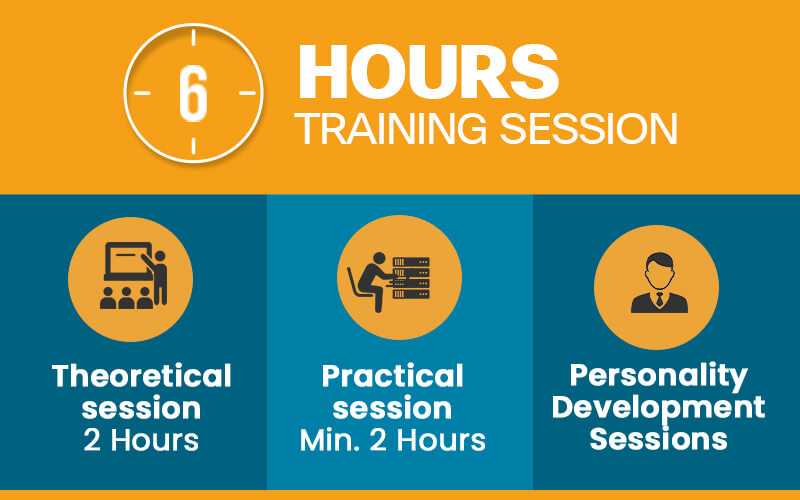 8. Authentic Study Material | In-house Practical Work Books 
Learning from authentic resources is extremely important for building the proper foundation for the future, and in networking, finding authentic study resources is quite a daunting task. Therefore, we provide Cisco books to our students and in-house practical workbooks for each certification, i.e. CCNA, CCNP and CCIE. 
Mr. Vikas Kumar, MD Network Bulls and 3XCCIE, has designed these workbooks himself to provide students with better exposure to real scenarios. In addition, these workbooks help our students to practice more and get hands-on practical experience.  
9. Mock Interview and Personality Development Sessions
One of the major issues with students is that they go nervous during the interview, fumble while giving answers and lack confidence! To address this issue, we have introduced personality development sessions that focus on improving communication skills, interview skills, presentation skills and a lot more. 
Mock interview sessions are conducted by technical experts and our team members, preparing our students to face high-pressure interviews without sweating! 
10. Back-up Classes & Course Repetition 
Another major problem that students face was unable to make up for the classes missed or concepts gone above the head. We completely understand this problem and provide backup classes and course repetition facilities to our students. 
If you skip any class or cannot grasp the concepts at any level, you can either opt for backup classes or directly repeat your course. Our primary focus is our students and providing them seamless study experience at Network Bulls.
 
Conclusion 
With proven results and success Network Bulls has become the trust of millions of students worldwide. Our primary objective is to provide world-class facilities, training and infrastructure to students for making them employable. Here is a quick review of why Network Bulls is the best Institute for CCIE Training in India - 
World's Largest Cisco Training Infrastructure 
Smart Classrooms equipped with latest devices
Dual and Triple CCIE Certified Trainers 
Intensive Training Model 
Authentic Study Material | In-house Practical Work Books 
Review and Assessment Models 
Mock interview and Personality development Sessions
Back-up Classes & Course Repetition 
Complaints & Suggestions 
Interested to know more about Network Bulls and Networking courses, then call us at our Toll-free number 1800-313-2545 or Email Us at admin@networkbulls.com, else you may also WhatsApp Us at +917840018889. 
Join Network Bulls today and make your career fly!