All you need to know about Cisco Nexus 5000 Series Switches - Network Bulls #Tech A18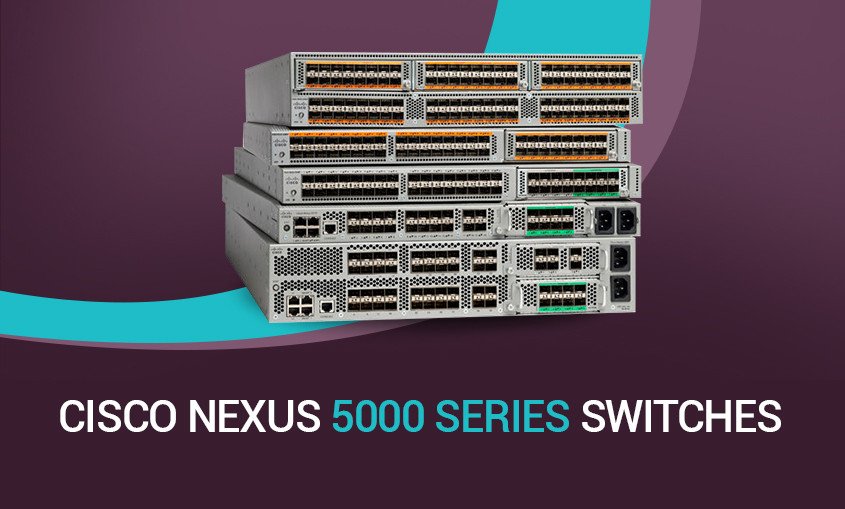 By
Network Bulls
With the growing technology, Data Center demands are also increasing and Cisco Nexus 5000 series switches are specially designed for data center environments. Cisco 5000 series switches are highly serviceable with fan modules and hot-pluggable power supplies. For ease of management and high reliability, these switches make use of Cisco NX-OS Software.
Cisco Nexus 5000 series switches provides low latency as well as the choice for back-to-front cooling or front-to-back, rear-facing data ports and fiber or copper access ports. 5000 series switches are designed for a high-performance computing environment, thus helping customers to scale the data center requirements.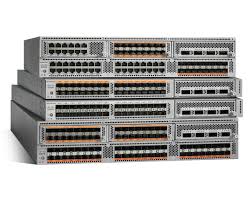 Features/Benefits of Cisco Nexus 5000 series switches
Cisco Nexus 5000 series switches offer various benefits to the data center. The advance features make these switches ideal for access layer applications and rack-level. Below listed are the main features of Cisco Nexus 5000 series switches –
Cisco 5000 switches easily meet the demand for 10 Gigabit Ethernet at the rack level as it possesses a great combination of wire-speed performance, extremely low latency and high port density. Entire 5000 switches have sufficient port density for supporting single as well as multiple racks which are fully populated with rack-mount servers and blades.
Power connections are close to ports and at the rear end which help in keeping the length of the cable short. The usage of SPF+ ports provides increased flexibility for using a wide range of interconnects solutions, including fiber for long runs and copper for short runs.
Cisco Nexus 5000 switches are the best access switches for supporting 10 GbE connectivity. Cisco 5000 series switches support FCoE on every 10 GbE port which can easily be used for consolidating SAN, LAN, implementing a unified data center fabric, and server clustering traffic.
Features that every switch of Cisco 5000 series has along with the benefit of the feature
High performance 10 GbE – offers low-latency, cost-effective 10 Gigabit switches and line-rate.
DCB (IEEE Data Center Bridging) – It incorporates numerous Ethernet enhancements which are designed for data center and includes network congestion management and flow control.
FCoE (Fibre Channel over Ethernet) – it supports I/O consolidation at the rack level via FCoE. Cisco 5000 family is the first open-standards-based access-layer switches which support I/O consolidation.
VM Optimized Services – supports virtual machine optimized services and end-port virtualization. In addition, helps in increasing the scalability of virtual Layer 2 networks and enhancing the security and performance.
Also read: Top 10 major differences between a Router and Switch?
Cisco Nexus 5600 and 5500 switches – the two series of Nexus 5000 switches
Cisco 5000 series switches can be divided into two series i.e. Cisco Nexus 5600 series and Cisco Nexus 5500 series. Being part of the Cisco Nexus 5000 family, both the series provide the above-listed benefits. However, each and every switch from Cisco Nexus 5600 series and Cisco Nexus 5500 series have some unique features and quite different architecture. Thus, many of the switches offer additional benefits. Below we are giving a brief intro about Cisco Nexus 5600 series as well as Cisco Nexus 5500 series.
Cisco Nexus 5600 switches
Cisco 5600 switches offer low latency, virtual extensible LAN technology and broad connectivity support.  These unique features of Nexus 5600 switches make them ideal for end-of-rack, top-of-rack access as well as Cisco Fabric Extender aggregation in virtualized, converged, traditional and cloud deployments. Cisco 5600 switches also have some unique feature and a series of different switches. Different models of Nexus 5600 switches include –
Cisco Nexus 5672UP Switch
Cisco Nexus 56128P Switch
Cisco Nexus 5624Q Switch
Cisco Nexus 5648Q Switch
Cisco Nexus 5696Q Switch
Recommended Read - Know in detail about Cisco 5600 series switches.
Cisco Nexus 5500 switches
This switch offers broad connectivity support and simplifies convergence. Cisco 5500 switches are ideal for EOR, MOR and TOR data center access layer applications. Cisco 5500 switches offer the high flexibility of architecture, operational efficiency and high Scalability.  Cisco 5500 switches have different models to cater the need of customers. Different models of Cisco 5500 series switches are –
Cisco Nexus 5596T Switch
Cisco Nexus 5596UP Switch
Cisco Nexus 5548UP Switch
Cisco Nexus 5548P Switch

We hope this post was useful for you. Don't miss to ask your queries in the comment section below. Our technical experts will get back to you shortly. If you are interested in Cisco Courses offered by Network Bulls, then Contact Us on 1800-313-2545 or email us at admin@networkbulls.com. Students from outside India can connect with us over +91-8745885377.