Network Bulls expands its Cisco Certification Training Portfolio by Adding Data Center Track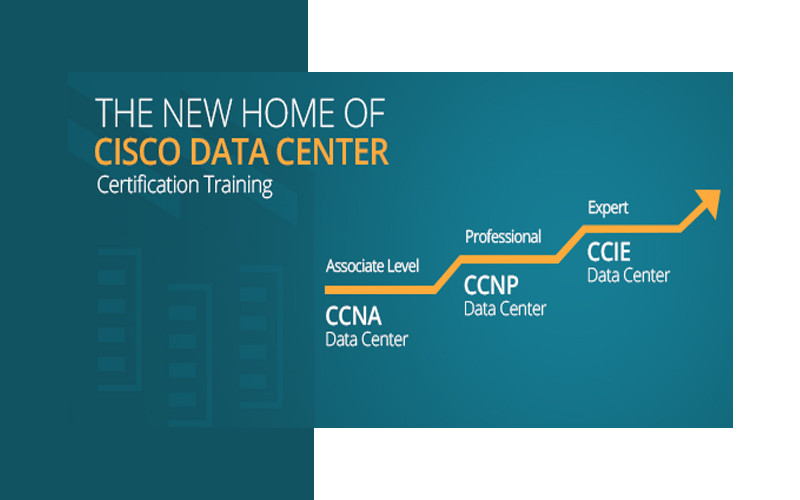 By
Network Bulls
Network Bulls – Asia's No. 1 Destination for Cisco Certification Training, has one more good news to share with its international students. Network Bulls has started Cisco Data Center Track training as well for CCNA, CCNP & CCIE Levels. Isn't that's a great news?
Data Center track has become one of the most demanded in recent times because of dynamic technological advancements. It's a skillset which is rare in the industry and every small or big IT firm is investing in this technology. For next 5 years this demand is going to increase only and that's why we saw a lot of requests coming for this course especially from our international students.
Network Bulls is known for offering what has huge industry demand and then our team decided to put together all the pre-implementation analysis, necessary & advanced equipment were arranged, industry experts were reached to be part of our training team and finally we launched CCNA Data Center, CCNP Data Center, CCIE Data Center Courses for our overseas students.
 A brief overview of Data Center Certifications is as under –
CCNA Data Center:
It's an associate level certification in data center track in which attendees learn about data center design, installation of equipment and maintenance. A job role oriented certification that requires no prerequisites (CCNA R&S is always recommended) and is valid for 3 years once you achieve it. Anyone who wishes to enter into data center technology domain, this would serve as a perfect 1st step. For more details about Network Bulls CCNA Data Center Click Here.
CCNP Data Center:
Next level of certification once your finish CCNA certification, in this certification participants are taken through advanced concepts of data center design, implementation and maintenance process. In this professional level candidates learn to deal with small and mid-size data center networks. For more details about Network Bulls CCNP Data Center Course Click Here. 
CCIE Data Center:
Highest level of Cisco Certification in Data Center technology that imparts expert level skills into a candidate of planning , preparing, operating, monitoring, and troubleshooting complex data center networks. There are only 500 professionals in this world with CCIE Data Center Certification, now you can easily imagine the value you would achieve after clearing this certification. For more details about Network Bulls CCIE Data Center Course Click Here.

Download PDF
Network Bulls expands its Cisco Certification Training Portfolio by Adding Data Center Track
Popular Job Positions for a CCIE Data Center Certified Professional -
Data Center Network Administrator, Technology Architects, Presales Engineers, Design Engineers, Implementation Engineers, Data Center Technical Architect or Engineer.
These are just few indicative job positions, we have seen professionals with CCIE Data Center Certification achieving top most positions in the company.
And to get your CCIE Data Center Journey Started, Connect with us on +91 8745826960, 9540774889, 8745885377 through call or Whatsapp, you can also mail us on support@nb-emails.com.  
"Network Bulls is Best Insti..."
Network Bulls is Best Institute for CCNA DATA CENTRE, CCNP DC and CCIE DC certification course training in India. I am from Nigeria and i enrolled here for CCNA and CCNP Data Centre Online Training while i was in South Africa for my Cisco project. Traini