MVTE - World's Most Advanced CCIE Training Program, Perfect CCIE Course to get Job Placement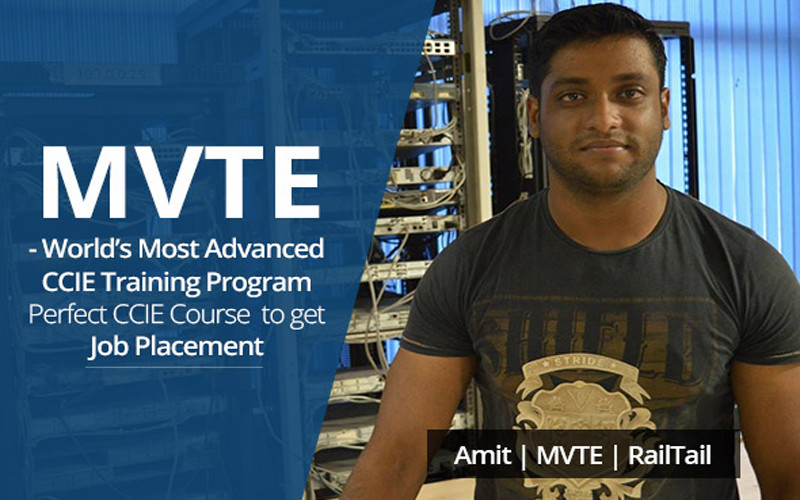 By
Network Bulls
New advancements are approaching the market and IT companies are making use of latest networking devices from multiple vendors such as Juniper, Palo-Alto, checkpoint etc. Cisco is the pioneer networking device provider in the industry, but in the past few year different networking vendors have entered the market. Today, IT companies build their network infrastructure making use of networking devices of multiple device providers and thus they require IT professional having knowledge of latest networking devices from various equipment suppliers.
MVTE - Network Bulls introduces Most advanced CCIE Training Program
Considering the requirement of the IT industry and after having a discussion with technical managers of top IT companies, a special course has been introduced by Network Bulls – best Cisco networking institute in India. The course is known as Multi-Vendor Technology Expert (MVTE). The course aims at making students an expert in different networking technologies which makes them competent from other networking candidates.
What you learn under MVTE CCIE Training?
CCNA R&S + CCNP R&S + CCIE R&S + Advanced BGP + Advanced MPLS + Nexus + Virtualization + Cisco Firewall + Juniper SRX Firewall + Palo Alto Next Generation Firewall + Checkpoint Firewall + VPN + Cloud Computing + Network Monitoring + Ticketing Tools
MVTE course is first of its kind and much appreciated in the IT industry. The course is just a perfect combination of Cisco course and different latest networking technologies. After the completion of the course, you will have a thorough knowledge of Network designing, Network Implementation, Network Security, and Network Monitoring and Ticketing.
Makes your eligible multiple CCIE Job Roles
Becoming eligible for varied job roles increases your job opportunities in the market. Network Bull's MVTE course makes you an expert in a Routing and Switching, Firewalls, Virtualizations, monitoring and imparts knowledge of various other Networking devices. Thus, in addition to handling Cisco Networks, you can also work on the network made via devices of different Vendors. So, you will be eligible for multiple job profiles and getting a job will be an easy task for you. Job Roles you will be eligible for -
Network Engineer
Sr. Network Engineer
Network Administrator
Network Security Engineer
Network Security Administrator
Network Security Specialist
How it suits for 100% Job Placements?
Network Bulls not only provides technical training to its students but also extra classes for making them job ready in accordance with the requirement of the industry. The extra classes include spoken English classes, interview seminars, mock interview sessions, CV writing classes, and group discussion sessions. These sessions are provided as an additional benefit to students and no extra fee is charged for these sessions.

Download PDF
MVTE - World's Most Advanced CCIE Training Program, Perfect CCIE Course to get Job Placement
Network Bulls provides 100% job guarantee on MVTE course. So if getting placed with a top IT company is your aim of learning Networking, then MVTE course is just a perfect option for you.