Inspirational Women in Networking and Their Job Placement Success Stories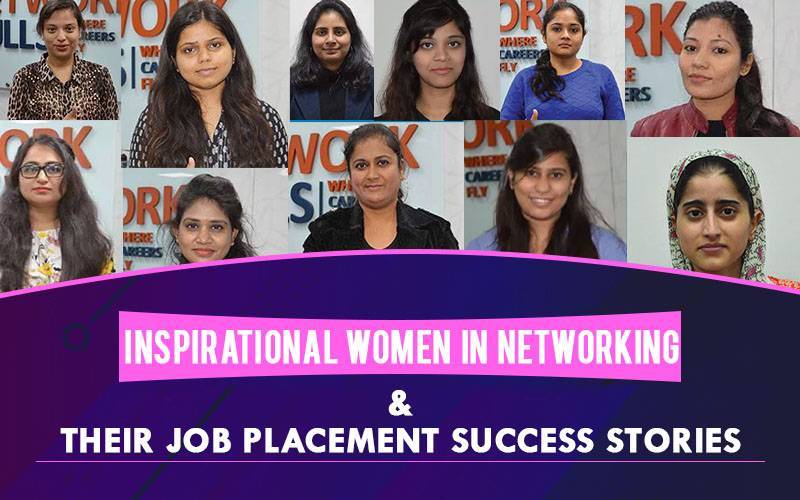 By
Networkbulls
Saying like, Networking is not for women is a myth.
Proving it to be true and as equally as responsible and skilled as Men, Network Bulls' girl students have broken every placement record.
Our female students have their names listed in the list of highest salary achievers and the number of women taking networking training from NB is increasing with every passing day.
These girls came out of their comfort zone to liberate themselves and freely take up any career option they want. A career in networking is a tough challenge for many but our girl students trained in Cisco Networking are freely able to take up all the unscaled sources and job challenges in life.
They have broken every stereotype and remain the best in spotting their place in the industries as equally as our other male students.
Recommended read- How Network Bulls Intensive Training Model Makes You Job-Ready in Networking Industry?
To learn how girls at NB chase their dreams after CCIE R&S or CCIE Security training, listen to a few from the long list of Network Bulls' girl champions taking up networking training and career.
HANSHU - CCIE Security - KONVERGE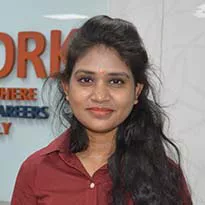 Network Bulls is the great Network training institute other than any Cisco training institution in Gurugram. Here, I completed my CCIE training comfortably as the place is very secure and the trainers or lab instructors are always around to guide students. The trainers were highly approachable and treated us like their friends. My journey with NB was full of new learnings and I had a joyful time here.
SAKSHI - CCIE Security - CSS CORP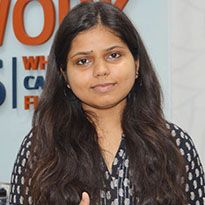 I basically belonged to Gorakhpur, U.P so, an accommodation facility near the training center was my foremost requirement, if I had to relocate to Gurugram for the sake of my CCIE Security training. But I was so relieved to find a number of PG facilities near Network Bulls starting from affordable prices. I must say it was worth the hardship training at Network Bulls as I got a good job at a generous package after my CCIE training.
MANSHUL - CCIE R&S - BT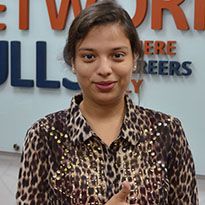 Excellent is the one word for Network Bulls. Completing CCIE R&S training here was a pleasant experience. Thanks to the faculty members who did extremely hard work for making me achieve my networking goals. I highly recommend Network Bulls for CCNA, CCNP, CCIE course training as they have the best Cisco labs in the world and trainers to teach you the best.
SHEETAL - CCIE R&S - CSS CORP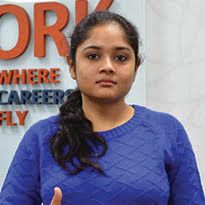 I surfed around 5 to 6 networking institute over Google before selecting Network Bulls. I compared all these institute's facilities, track record, placement record, reviews and finally made the decision. After my training and job placement by NB, I would say I loved being a part of Network Bulls. Trainers' guidance and timely support by the NB team helped me to become a sound Network Engineer within 7-8 months.
REENA - CCIE R&S - AIRTEL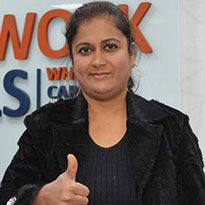 From the very first day of my CCIE Routing & Switching training at Network Bulls, I found every member of the institute friendly and supportive to students. Network Bulls not only helped me become a networking expert but also placed me at Airtel at a decent salary package. Hats off to NB's training and their kind support!
SIMRAN - CCIE Security - SOPHOS
I was never good at networking and always hesitated to speak in English, but joining Network Bulls and taking regular theoretical and PD sessions from industry specialists changed me. I got better each day as I started taking an interest in my training and finally, the day came when I got selected at Sophos. It was like a dream come true and I am thankful to my trainers and PD trainers, the most for my job achievement.
MONIMALA - CCIE Security - INTEC INFOtech 
Network Bulls is the best CCIE institute providing a series of training facilities that invest in your training and CCIE certification exam success. Highly qualified trainers lead me throughout my core training process and the excellent preparation platform made me clear my CCIE Security exam in the first attempt. I even got placed by Network Bulls' placement cell in a company like Intec Infotech at one of the highest salary packages any fresher could get.
A few more women from the long growing list of placed students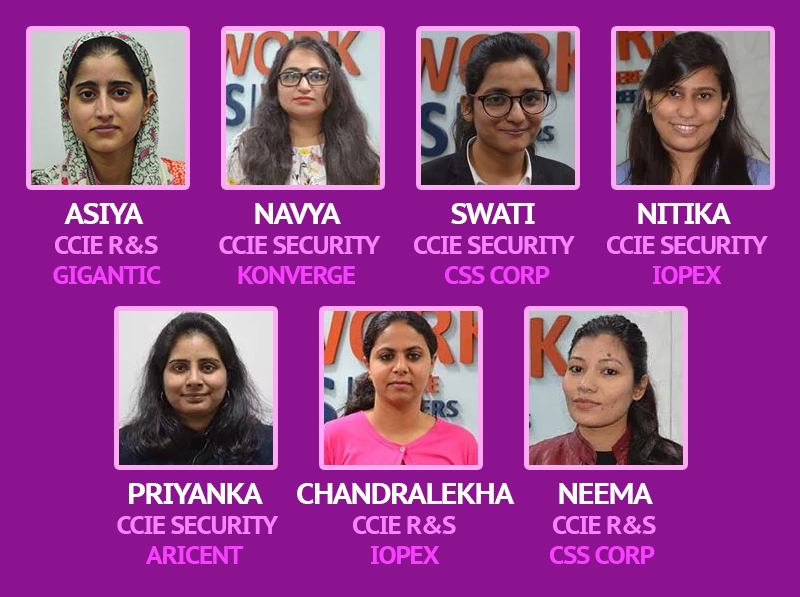 Check more placement success stories here- https://www.networkbulls.com/placement-success-stories
At Network Bulls, women are treated fairly, trained equally and are provided with a secure, safe and sound learning atmosphere. They get every opportunity to explore themselves and their skills so they become successful entrepreneurs, Network Engineers, Security Experts and more.