How Network Bulls Intensive Training Model Makes You Job-Ready in Networking Industry?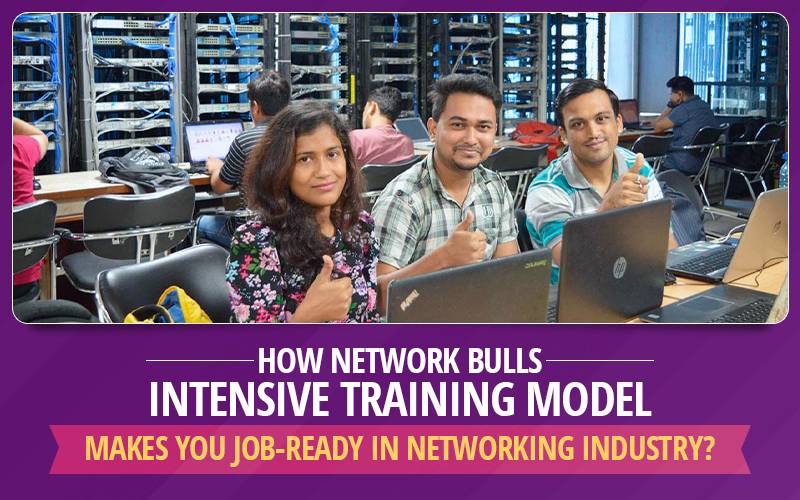 By
Networkbulls
When you are in a networking field, strong technical, as well as communication skills, is mandatory to get suitable jobs.
Network Bulls not only fulfill you with networking knowledge but also makes you able to sit in interviews and share your views confidently.
Ability to handle job interviews, speaking confidently, maintained body language is what Intensive training model is all about.
Intensive training model polishes your personality and technical skills as it consists of hours of theoretical, practical and grooming sessions.
Working on your knowledge, skill, and personality regularly under intensive training model, Network Bulls makes you job-ready in Networking field.
And it alone is a big reason how Network Bulls manages to deliver Industry's best placement results in top IT companies at Network Engineer job profile.
Recommended read- How Network Bulls is Best Institute for Cisco CCIE Certification Training in India?
How Network Bulls Intensive training model makes you job-ready?
Now, you must be thinking what Network Bulls really provide in these Intensive training model which could be such a strong positive change in you.
So, let's start with what is the Intensive Training Model?
The intensive training model is the world's most innovative and effective CCIE training methodology in which Network Bulls provides, 
Theoretical Classes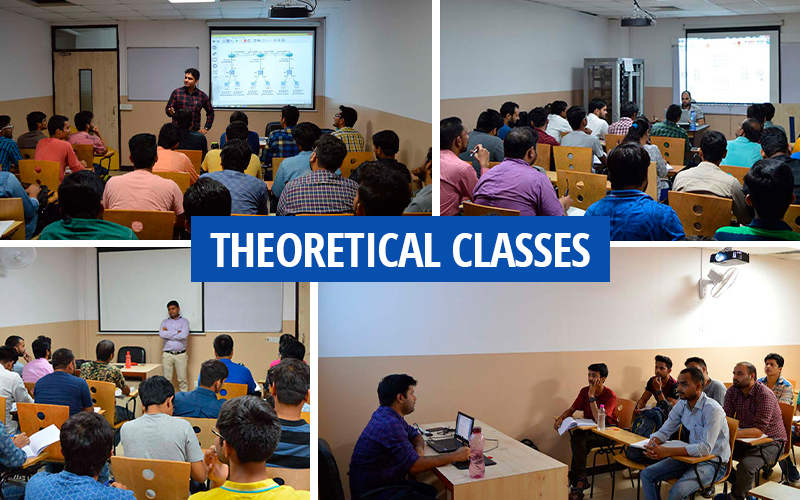 In the 2 hours of Theoretical session, students learn networking concepts comprehensively from CCNA to CCNP and then up to CCIE level.
They get CCIE certified trainers to teach them who have minimum 5-15 years of training experience. Theoretical sessions are performed in smart classrooms which are fully equipped with Projectors, Live Racks, Wi-Fi Connectivity, Digital Pads and more... 
Unlimited repetition of batches, Assignment reviews, and real-time feedback brings improvement in each student technical skills at Network Bulls under Intensive training model. 
Practical Classes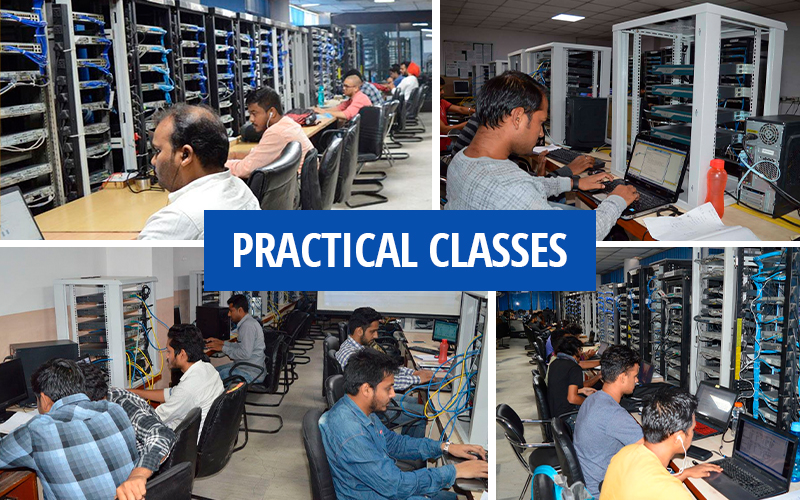 In Intensive training model, students have mandatory minimum 2-3 hours of practical classes in which they have practical sessions associated with theory classes for almost entire training duration.
Network Bulls students get 100% practical training on real Cisco devices in the world's largest Cisco training labs. Dedicated and separate racks for each student to perform practicals under the guidance of a dedicated lab instructor brings improvement into their practical skills on a regular basis.
Technical assignments are provided to every student after each module completion which is followed by reviews and rating process to calculate students progress and guide accordingly.
One more world-class facility at Network Bulls is the 24/7 accessible labs where students can come and practice their daily practical chores whenever they want. 
Personality Development/Grooming sessions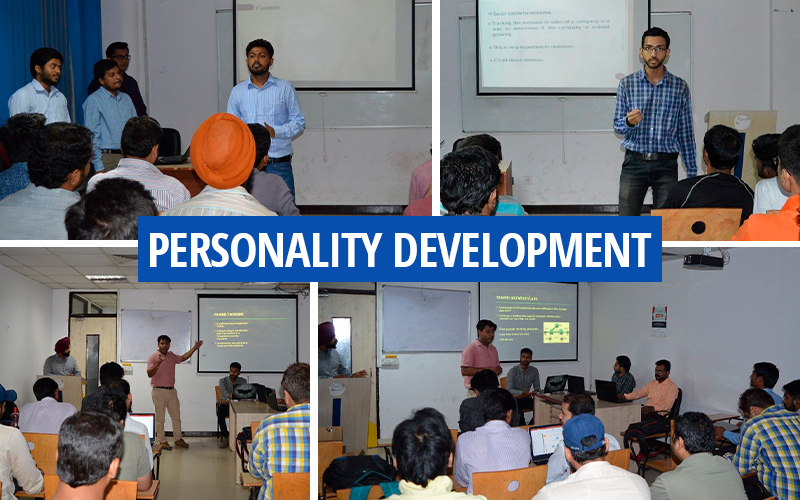 The most essential part of Network Bulls' intensive training model is the personality aka grooming sessions to transform a fresh graduate as skilled as a working professional.
Network Bulls works on each aspect of students personality during the hours of Personality Development classes throughout their training here.
The most important sessions we conduct for our students is the regular spoken English classes and personality development classes where they learn and practice to speak English fluently.
Apart from this, we make them job-ready by conducting mock interview sessions, technical interview sessions, and HR interview sessions.
The Grooming sessions also have group discussion classes, presentation classes, CV writing classes to make students job-ready from tip to toe.
Why Intensive training model was introduced?

The intensive training model at Network Bulls was introduced because of the strong requirement of technically sound and highly presentable candidates in the top IT and Multinational companies.
We provide these facilities to students so they don't lack behind in any aspect and could share their viewpoint and worth, confidently while appearing for an interview.
With the help of Intensive training model, Network Bulls has successfully focused on students 100% practical training and 360-degree personality development from past 9 years and we will continue doing this in the future. This is the reason, how Network Bulls students get placed in top IT giants being freshers without even clearing any Cisco certification exams.
With the help of Intensive training model we have successfully produced,
16500+ placed students

90% successful placement record without passing any Cisco certification exam.

Placements, even before completion of Integrated course training.

10x placements and 95% CCIE success rate, if compared to any other training institute in India.

All-rounders apprentices with expert networking skills, a perfect candidate for big IT MNCs.
Network Bulls' recently placed students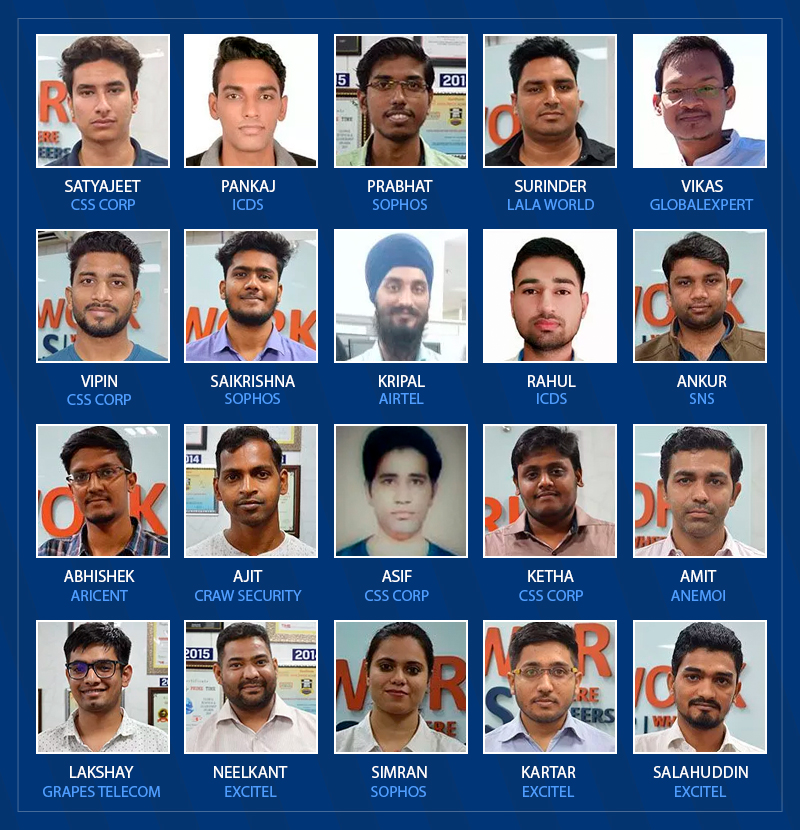 Check recent placement success stories- https://www.networkbulls.com/placement-success-stories
So, this is how Network Bulls Intensive training model makes you job-ready in Networking industry within a year of rigorous training. If you dream to be one then join in Network Bulls' intensive training model now.