Exploring Cisco 6000 Series Nexus Switches – Benefits, Features, Models and More #NB Tech A19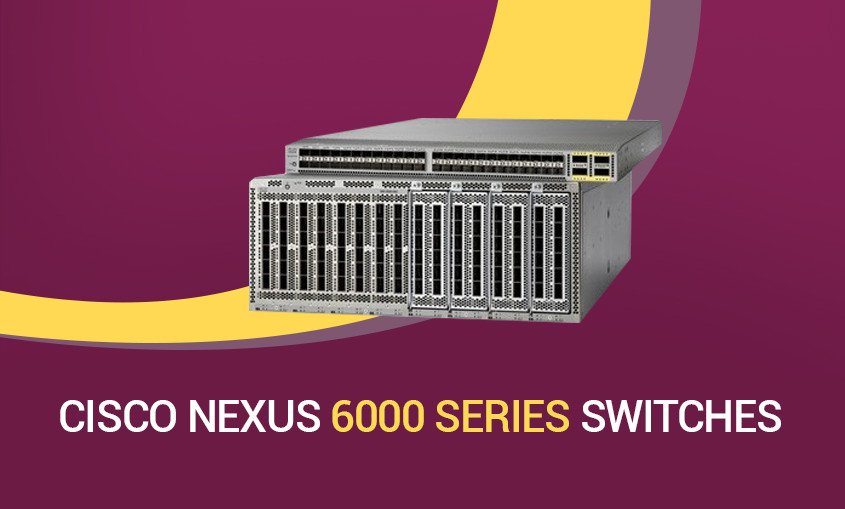 By
Network Bulls
In our earlier blog posts we covered Cisco 5500 Series Switches, Cisco 5600 Series Switches and in this blog post we will be talking about Cisco 6000 Series Switches. 
What, You missed both of them? Don't Worry, You can read about it anytime. 
Cisco offers a wide range of switches with unique features and benefits to meet the growing demand for virtualization. Cisco 6000 series switches are one such innovation. Cisco Nexus 6000 switches are an eminent part of Unified Data Center architecture.
Cisco 6000 series switches are especially designed for the wide range of traditional DC and large-scale cloud deployments. Nexus 6000 Switch offers a platform to customers for building a robust DC fabric which can be scale d up significantly for accommodating DC (data center) growth in the near future.
Cisco 6000 switches make use of Cisco NX-OS Software operating system for the purpose of providing operational flexibility and intelligent flow management which is required for DC (data center) deployment.

Cisco Nexus 6000 Series Switches – An Overview
Nexus 6000 series switches are designed for delivering high density 40 GE in energy efficient and compact form factor. These switches provide comprehensive integrated L2 and L3 feature set.
Cisco 6000 switches are Ideal for high-performance, high-density, space-constrained deployments in virtualized, traditional as well as cloud environments. These switches offer Low-latency and Line-rate support for up to 384 10- GE or 96 40- GE ports as well as up to 160 unified ports.
In addition, Cisco 6000 series also supports FEX architecture and true 40 Gigabit Ethernet, FCoE (Fibre Channel over Ethernet) for SAN and LAN convergence.
Benefits & Features of Cisco Nexus 6000 Series Switches
Cisco Nexus 6000 series offers numerous unique features thus, delivers out of the box benefits and meet the virtualization requirement of today's world. Nexus 6000 switch architecture provides the infrastructure which is needed for supporting data centers and cloud deployments optimized for virtualization.
Below listed are the unique features and benefits of Cisco Nexus 6000, have a look –
#1 Programmability
Cisco Nexus 6000 switches offer up to 96 40-Gbps or 384 10-Gbps line-rate, and L2 and L3 ports in 4 RU (Rack Units). In addition, these switches also provide unified ports for SAN and LAN convergence.  
#2 Efficient FEX architecture
6000 series switches have a single point of management, thus improve and simplify the efficiency. These switches also provide an advanced tool-kit with PowerON Auto Provisioning, Dynamic Fabric Automation, and latency and buffer monitoring for fabric automation.
#3 High performance and scalability
These switches also support TCL scripting, Python scripting as well as Cisco One PK (One Platform Kit, supported in the future software releases.
Different models of Cisco Nexus 6000 Switches
There are two models of Cisco nexus 6000 series switches i.e. Nexus 6004 switch and Nexus 6001 switch. Both the models have all the features of 6000 series and in addition to that, both the models offer few of the unique features.
A. Cisco Nexus 6004 Switch -
Cisco 6004 switches offer comprehensive features of Cisco nexus NX-OS as these switches form the part of Cisco Unified-foundation. Cisco Nexus 6004 model provides -
Design flexibility,
Operational efficiency 
Scalability for cloud, virtualized & traditional environments.
For the purpose of accommodating network growth, these switches are also equipped with four expansion modules.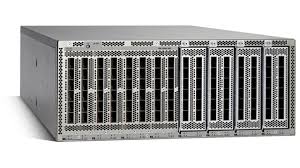 Cisco 6004 switches have two models,
Cisco nexus 6004EF  
Cisco nexus 6004X 
Both the models have few unique features and offer few special benefits. 
B. Cisco Nexus 6001 Series Switches
Cisco 6001 model is excellent for leaf node switching as well as top-of-rack access which supports 1 and 10 GE servers. It is a 48 port and 10GE switch with 40 GE uplinks.

Download PDF
Exploring Cisco 6000 Series Nexus Switches – Benefits, Features, Models and More #NB Tech A19
Cisco 6001 switches have a single point of management along with FEX architecture. In addition, Cisco nexus 6001 switches also provide PoAP and advanced analytics toolkit. These unique features of Cisco 6001 switches enhance their operational efficiency.
This was all about Cisco Nexus 6000 Series Switches, We hope you liked reading the post. 
In case you have any queries, please ask in comments section below. Our experts will answer them for sure. In case you want to know about Network Bulls Cisco Courses, Call us on our toll-free number 1800-313-2545 if you are calling from India and in case you are an international student, reach us on  +91-8745885377.