Best Institute for CCIE Training in India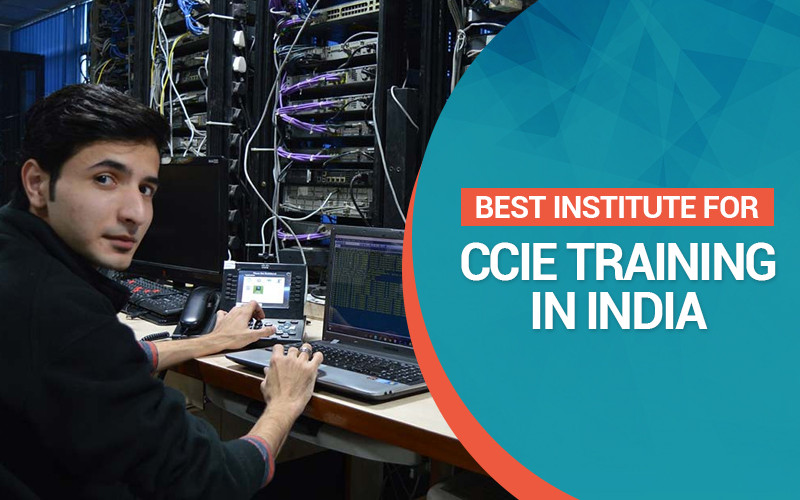 By
Network Bulls
Here are the reasons which prove Network Bulls is Best Institute for CCIE Training in India:
World's Largest CCIE Training Infrastructure.
Only Training institute in India which provides separate labs for CCNA, CCNP and CCIE training in all tracks including Routing & Switching (R&S), Security, Service Provider and Voice/Collaboration.
Incomparable Job Placement record for CCIE course.
Only training institute in India to provide 100% authentic job placement records by collecting post placement feedback videos from students. Its very hard to get video testimonials from students as not every student is available after placement. Not all students are interested in providing video feedbacks. Not even 10% students provide video testimonials after their job placement. We still try our level best to collect more and more videos. Because we know its motivating and only way for you to feel the difference between Network Bulls and other training companies.
Only training institute in India to provide CCIE training in Intensive Training Model, which has been a big reason for huge success of Network Bulls. Network Bulls is the only training institute in world to offer CCIE training to make you job ready not to make you CCIE using dumps(sample papers used to pass any exam).
Only training company to provide Written job Placement guarantee to students enrolling for CCIE courses.
We never pushed our students to get certified to get placement. Because we know CCIE Certification doesn't only need your hard work to be earned, it requires lot of hard earned money of your parents too. We push our students for placements. They get placement first, and then get their CCIE's after earning handsome money for 8-10 months.
Hard work is in nerves of NBians. We have created such a hard working culture around, that you will see everybody working hard, learning new technologies everyday and pushing limits to reach excellence. Our students don't just work hard to shape their technical skills, they give additional 2 hours everyday to improve their communication skills as well. Our students are not only hard working, they are also helping in nature. They always help juniors and fellow CCIE aspirants in their daily technical problems. This is how they learn by helping.
About Network Bulls - Best Institute for CCIE Certification Training
Network Bulls is Best institute for CCIE R&S, CCIE Security and CCIE Collaboration course training in Delhi, Gurgaon, India. This video will clear all your doubts related to Network Bulls, its CCIE Training Methodologies, and achievements:   We invite you to join Network Bulls for your CCIE training and feel the difference!
"Everyone wants to choose Be..."
Everyone wants to choose Best Institute for their CCIE Certification Training in India. But how to choose and know which is the Best institute for CCIE training? Make sure you check each institute through these points: 1. Make sure you personally visit