CCIE Security Course: A Step-by-Step Guide to Mastering Network Security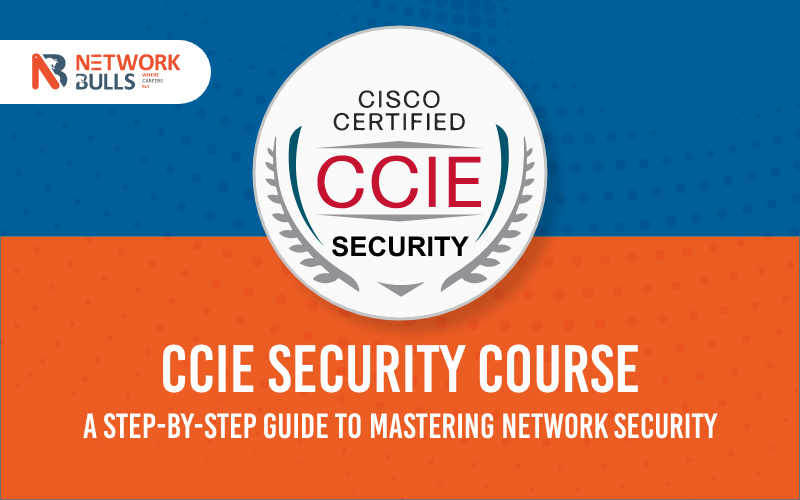 By
Networkbulls
Network security is one of the important domains in today's competitive and dynamic world.  There is an increase in the number of cyber threats and attacks in recent years. Hence, organizations are seeking highly skilled networking professionals who can secure their networks and data from unauthorized access. CCIE Security certification is considered one of the most prestigious and sought-after certifications in the field of network security. 
In this article, we will take you through the CCIE Security course, its benefits, and the advantages of pursuing it from a reputed institute like Network Bulls.
What is CCIE Security Course?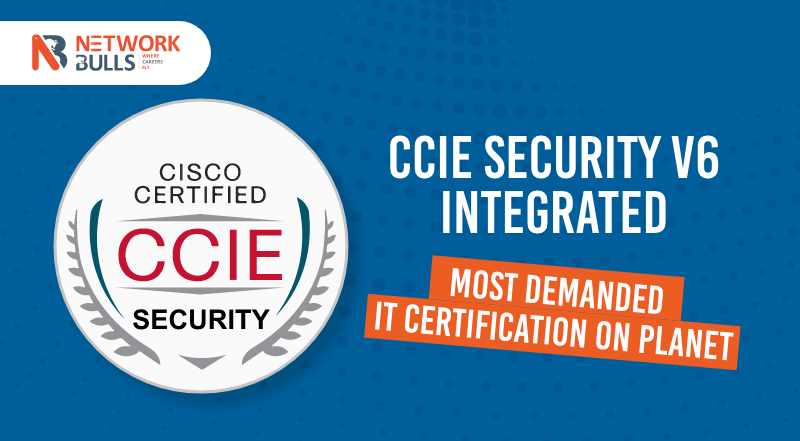 CCIE Security is an advanced-level certification course of Cisco, a leading provider of networking and security solutions. This certification course is designed for experienced and non-experienced network professionals who wish to advance in network security. If individual certified in CCIE security after qualify the exam will become a expert in designing, implementing, and managing secure networks.
The CCIE Security certification ourse typically covers a wide range of topics such as - network infrastructure security, secure connectivity, threat management, identity management, security policies, and many more. It requires a deep understanding of various technologies, protocols, and products used in network security, such as firewalls, VPNs, intrusion prevention systems (IPS), and identity services engines (ISE).
Steps to Mastering Network Security
You can start by enrolling on the CCIE Network Security course offered by Network Bulls. It is a comprehensive classroom training for networking aspirants. 
The theoretical classes in the CCIE Security course at Network Bulls are designed to provide students with a strong foundation in network security concepts, principles, and technologies. These classes focus on delivering comprehensive theoretical knowledge and understanding of various topics related to network security. Our trainers have in-depth knowledge of network security concepts and are skilled in delivering effective and engaging lectures.
We offer state-of-the-art labs equipped with the latest networking devices and security equipment. Students can take full advantage of the lab facilities to practice and implement the concepts learned in the classroom. Also, one can engage in hands-on lab sessions, configure network security devices, and troubleshoot security issues to gain practical experience.
Mock Labs and Practice Tests
At Network Bulls, you can prepare for the CCIE Network Security certification exam by participating in regular mock labs and practice tests. These sessions will help you familiarize yourself with the exam pattern, and time management, and build confidence in tackling real-world network security scenarios.
Our team at Network Bulls will provide guidance and resources for exam preparation. You should study the recommended books, practice with sample questions, and utilize the study materials provided by the institute. You can create a study plan, allocate dedicated time for self-study, and review the course content thoroughly to ensure a strong grasp of the concepts.
Once you feel confident and well-prepared, you can schedule your CCIE Network Security certification exam. Network Bulls can assist you in registering for the exam and provide guidance on the exam process. You can take the exam and strive to achieve a passing score to earn your CCIE Network Security certification.
Post-Certification Support
Network Bulls understands the importance of post-certification support. Even after completing the course and obtaining the certification, you can reach out to the institute for any career-related guidance or assistance. We provide placement support, industry networking opportunities, or further advanced training programs to enhance your career prospects.
Benefits of Doing CCIE Certification course from Network Bulls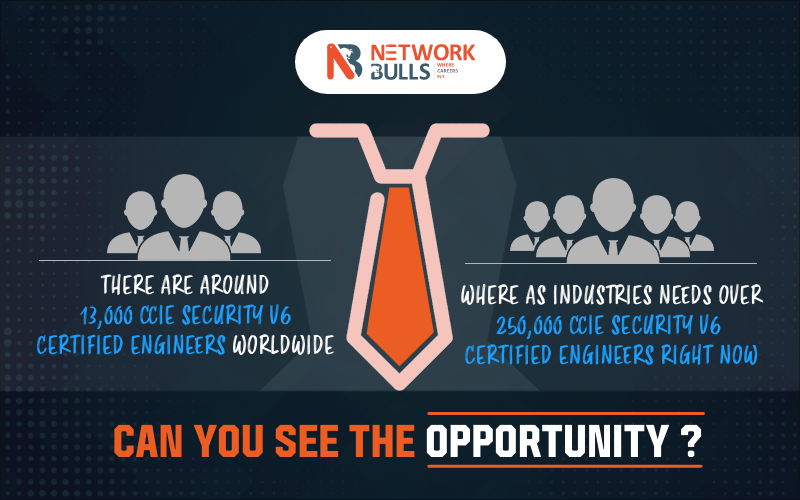 Choosing the right institute for pursuing the CCIE Security course is crucial for obtaining quality education and practical exposure. Here are some benefits of doing the CCIE certification course from a trusted institute in India - :
It networking institutes like Network Bulls offers a comprehensive curriculum covering all the topics and technologies in the CCIE Security certification. They provide theoretical knowledge along with hands-on lab sessions to ensure a complete understanding of the concepts.
Experienced and Certified Trainers 
The quality of trainers plays a vital role in the learning process. We have experienced trainers who hold CCIE Security certifications themselves. They possess industry experience and provide valuable insights and practical guidance to the students.
Network security requires practical implementation and hands-on experience. We provide access to advanced labs equipped with the latest networking devices and security equipment. This enables students to gain practical exposure and develop their skills in a real-world environment.
Mock Labs and Practice Sessions
The CCIE Security certification exam consists of both written and lab-based assessments. We conduct mock tests and practice sessions to help students understand the exam pattern and help them build speed and accuracy.
We have tie-ups with leading companies in the networking and security industry. We offer placement assistance to students, helping them kick-start their careers as network security professionals. These institutes have a record of producing skilled and job-ready CCIE-certified professionals.
Network Bulls CCIE Security V6 Integrated Course
Network Bulls is a premier institute known for its world-class training programs in the field of networking and security. Their CCIE Security course is designed to provide students with comprehensive knowledge and practical skills required to excel in network security.
The CCIE Security V6 interrogated course at Network Bulls covers a wide range of topics, including network security technologies, secure network designs, advanced threat protection, secure connectivity, identity management, and more. The course is delivered by experienced trainers who have extensive industry experience and possess CCIE Security certifications themselves.
Network Bulls offers state-of-the-art labs equipped with the latest Cisco devices and security equipment. Students get hands-on experience in configuring and troubleshooting various security technologies, ensuring they are well-prepared to tackle real-world network security challenges.
We provide regular mock labs, practice sessions, and interactive workshops to enhance the learning experience. Also, we offer 24x7 lab access to students, allowing them to practice and experiment with different network security scenarios.
Conclusion
The CCIE Security course is a comprehensive program that equips network professionals with the necessary skills to protect networks from potential threats and attacks.
Pursuing the course from a reputed institute like Network Bulls ensures quality education, practical exposure, and job-ready skills. With the increasing demand for network security professionals, obtaining the CCIE Security certification can open up excellent career opportunities and pave the way for a successful and rewarding career in the field of network security.