5 Reasons why NB should be your only choice for CCIE Security Training in India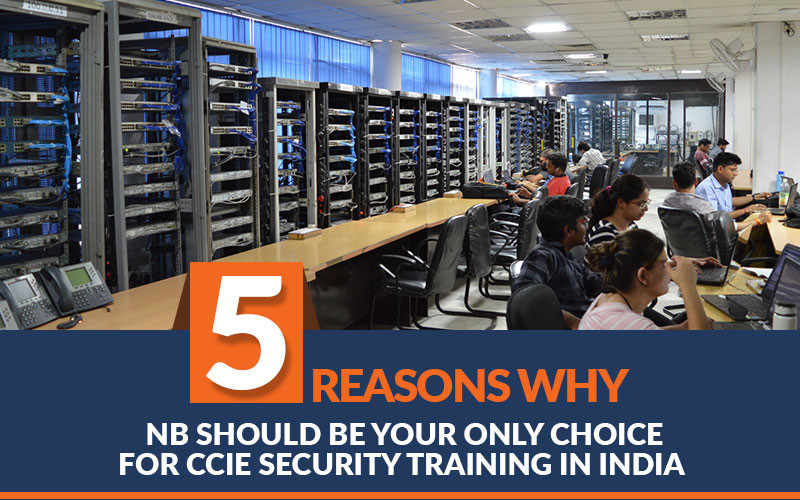 By
Network Bulls
Want to make a Successful Career in Networking? 
Conquering Cisco Certifications is the best way to do it. Cisco offers CCNA, CCNP & CCIE Level Certifications in multiple technologies - Routing & Switching, Security, Data Center etc. 
To achieve success, networking aspirant must target CCIE level Certification. Choice of track or technology should be dependent on candidate's interest and future career growth scope. However, in this blog post, we will cover about 5 reasons for choosing Network Bulls as your CCIE Security Training Institute in India.  Let's Start. 
Recommended read: 10 Reasons to Choose CCIE as Career in India | Know Scope of CCIE
#1 - Produced First and Highest number of CCIE Security V5 Engineers in India:
First and the foremost reason is - When the CCIE Security version changed from 4.0 to 5.0, Network Bulls produced the very first CCIE Security V5 engineer in India. We being the leader of Cisco Certification Training industry in India, have produced the highest number of CCIE Security V5 engineers worldwide.
While all of other CCIE Training Institutes of India are still struggling with CCIE Security V5 Syllabus and technologies, Check some of our recent CCIE Security V5 results: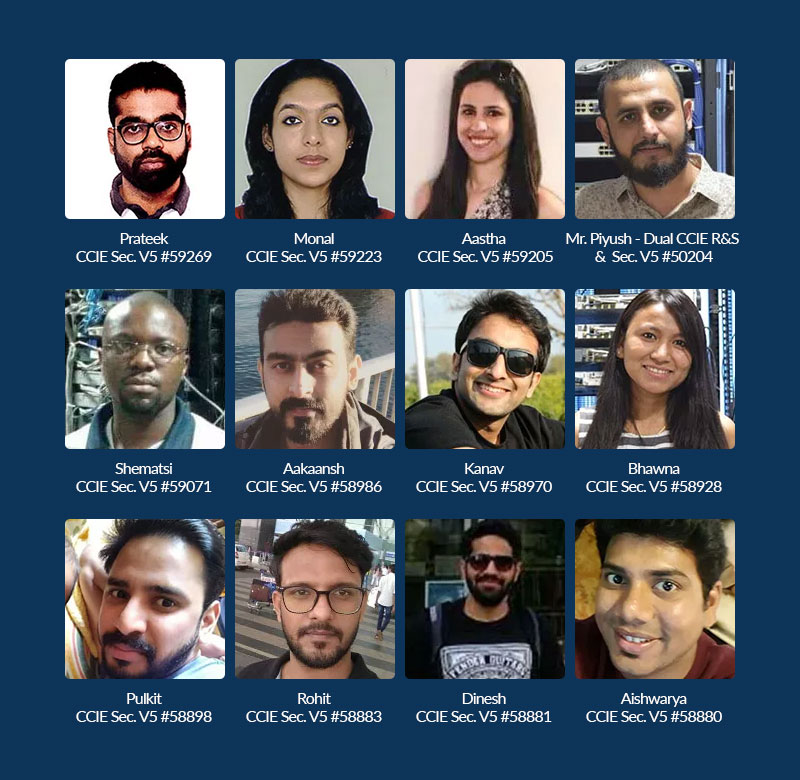 #2 - India's only Institute with Most updated CCIE Security V5 Racks:
Many institutes in India claim to have the updated CCIE Security V5 racks, but the truth is, Network Bulls is the only institute in India to offer CCIE Security Integrated training on real CCIE Security V5 racks. Most of the institutes of India are still using the old CCIE Security V4 or V3 racks.
We, being the Cisco Gold Partner Company, are the first and only institute to set up the most updated CCIE Security V5 Racks according to Cisco CCIE lab equipment checklist. If you ever get a chance to visit Network Bulls, do not forget to check our CCIE lab which consists of numerous CCIE racks. 
Here's a glimpse of our CCIE Lab -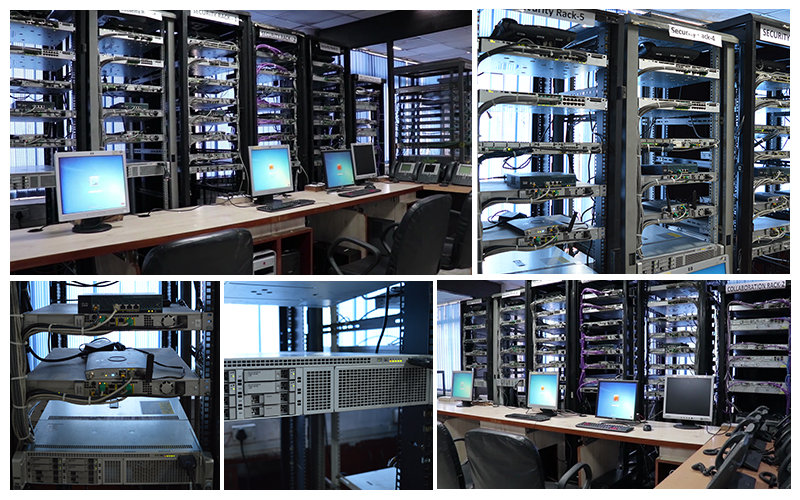 #3 - Most updated and realistic Course Content:
Our CCIE Security Integrated course is a perfect blend of Multi-Vendor Firewalls Training along with real-time training on Cisco Routing & Switching + Security tracks. Our course is designed in such a way that it automatically assures a fantastic job placement and tremendous career growth post completion of the course. 
CCIE Security Integrated Course offered by Network Bulls covers following Multi-Vendor Technology Training - 
CCNA R&S, CCNP R&S, CCNA Security, CCNP Security, CCIE Security, Palo Alto Firewalls, Juniper SRX Firewalls and Checkpoint Firewalls
With sound practical knowledge of above course content, you can not only kick start your career as Network Security Engineer in an MNC in India but also yield great career growth year on year. 
#4 - CCIE Security Certified Trainers and Lab Instructors:
Network Bulls is the only CCIE Security Training Institute in India with full-time CCIE Security V5 Certified trainers on board. Your entire Cisco Security (CCNA Security, CCNP Security, and CCIE Security) training will be delivered by a CCIE Security Certified trainer only.
Apart from that, you will get a CCIE Security V5 certified trainer for your CCIE Security V5 Lab exam preparation as well. If you dream to be a CCIE, you need to get trained from a CCIE throughout your training tenure.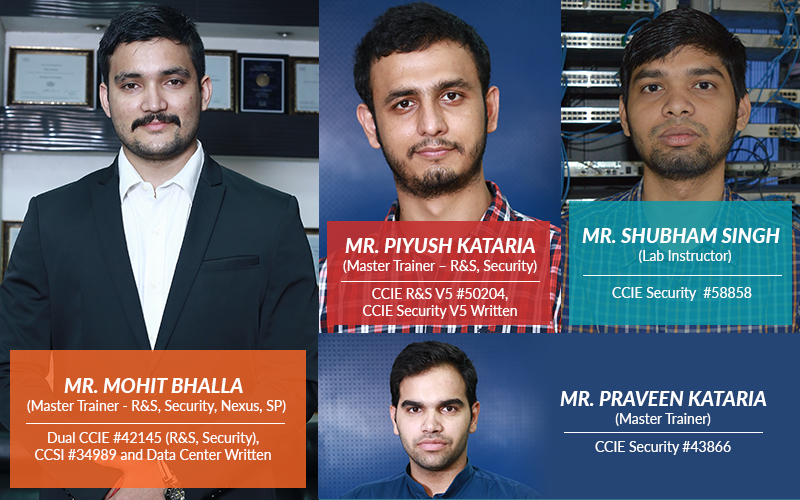 #5 - Dedicated Placement Cell and Tremendous Placement Results:
Network Bulls is the only CCIE Training Institute of India to have a dedicated placement cell. There are 2 reasons for being able to provide 100% job placement guarantee to our students,
1) First one is because of the unmatchable 100% practical training on live Cisco devices we provide,
2) The second one is that we have an excellent placement process in place, along with a dedicated placement cell equipped with supercharged team members thriving to serve students.
Here are some recently placed students who took admission in CCIE Security Integrated course from Network Bulls -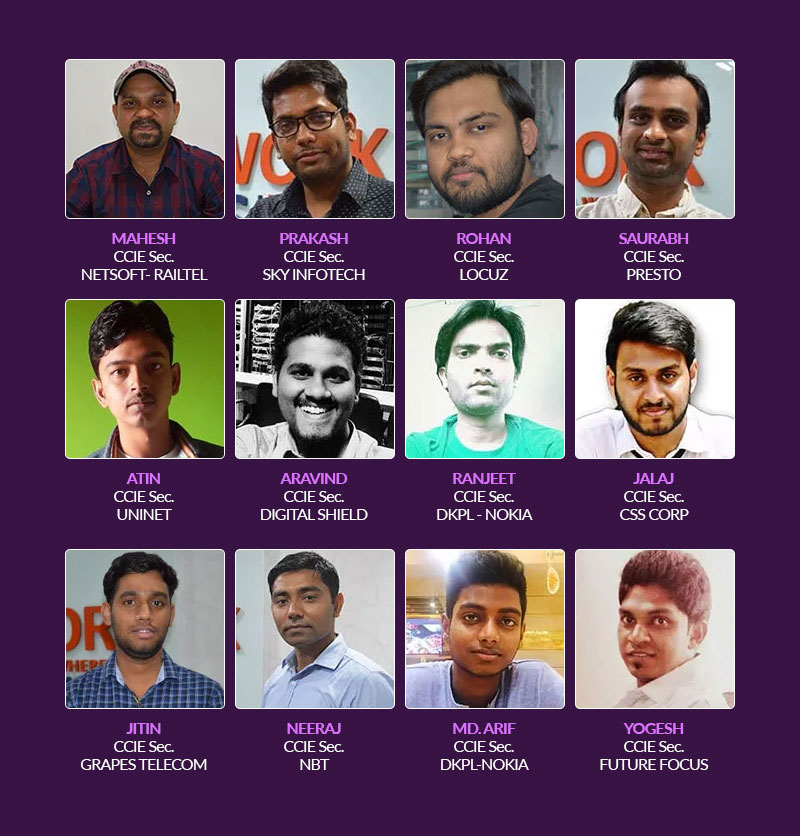 Check Placement Success Stories Here
Conclusion 
Clearing Cisco CCIE Certifications is the ultimate key to a Successful career in Networking. And that is why Cisco Security V5 Certifications are critical to have for establishing a career in Cisco Security domain. Every networking candidate who wishes to make a career in networking must choose a right Cisco CCIE Security Training partner.
In this blog post, we explained why students must go for Network Bulls for their Cisco CCIE Security Training, here is the quick review of major reasons -
#1 - Network Bulls has been the first and only Cisco Training Institute in India to produce CCIE Security V5 Engineers
#2 - Network Bulls' labs are fully equipped with most updated CCIE Security V5 Racks
#3 - Cisco's official and updated CCIE Security V5 Course Content
#4 - CCIE Security Certified Trainers and Lab Instructors 
#5 - Dedicated Placement Cell and Record Breaking Placement Results 
Above 5 reasons make Network Bulls a perfect choice for your Cisco Security Certification Training. So what are you waiting for?
Enroll Today >>
To know more about Network Bulls' Training Courses Call Us on our toll-free number 1800-313-2545 or mail us at admin@networkbulls.com.