About Network Bulls
Network Bulls is World's #1 Cisco Certification Training Company and India's No.1 choice for networking trainings. Founded in 2009, Network Bulls offers top notch training for Associate, Professional and Expert level Routing & Switching, Security, Collaboration track certifications of Cisco Systems. It's head quarter is located at Gurugram, India.
Network Bulls has World's Largest Networking Training Labs which are well equipped with latest cisco racks & devices. Labs are open 24×7 for students so they can practice according to their feasibility. Network Bulls entire technical team is CCIE certified and commands remarkable experience in the networking industry.
Network Bulls provides trainings for cisco courses like CCNA R&S V3, CCNA Security, CCNA Collaboration/Voice, CCNA Data Center, CCNP R&S, CCSP/CCNP Security, CCIP, CCVP/CCNP Collaboration/Voice, CCNP Data Center, CCDA, CCIE Routing & Switching V5, CCIE Security, CCIE Collaboration/Voice and CCIE Data Center.
Microsoft Courses such as MCSE 2012 Server Infrastructure, MCSE 2012 Desktop Infrastructure, Microsoft Exchange 2013 and Active Directory Services on Windows Server 2012 R2 are also offered by Network Bulls.

Network Bulls Journey
Network Bulls' astonishing achievements in a short span of 8 years are far more than commendable. Network Bulls has become a global leader in providing quality networking training in the most synchronized manner which eventually creates a thought provoking environment for young professionals. Network Bulls is the only networking training company in India which has delivered record breaking placements continuously for 8 years.
14+ educational excellence awards in short span of 8 years prove commitment of our team and ability to produce astonishing results in terms of placements and producing CCIEs.

Vision and Mission
Network Bulls Vision
"Network Bulls Vision – "To be the most innovative training company and to create happiest customers throughout the world.""
Network Bulls Mission
Our mission is to drive innovation and deliver quality training. Our team is passionately committed for enhancing the technical knowledge of students, corporate professionals by providing cutting-edge, high-value technical training.

NB Infrastructure
Network Bulls has world's largest networking training labs and training infrastructure equipped with all modern facilities. The Labs of Network Bulls are fully loaded with latest cisco racks and devices according to the Cisco equipment checklist.
Network Bulls Labs have 1841, 2611xm, 2801, 2811, 2911, 3640, 3825, 7204 routers; 3550, 3560, 3750 Switches; ASA 5510, 5515x Series, 5512x Series Firewalls, IPS 4240 and 4255, WSA Iron port S170, ISE 3315, WLC/AP; IP Phones, Call Managers/MCS and all other relative devices.
The Labs operate 24×7 under the supervision of highly qualified CCIE certified experts. Along with this, Labs have full technical and management support round the clock.

NB Technical Team
Technical team of Network Bulls consists of Cisco & Microsoft Certified Trainers with industry experience of 5 to 15 years. The technical team of Network Bulls is driven by Triple CCIE Mr. Vikas Kumar #30078 who has phenomenal experience of 15 years in networking industry.
Mr. Vikas Kumar

Triple CCIE #30078 (R&S, Security and Voice)

Mr. Mohit Bhalla Dual CCIE #42145 R&S
& Security + CCSI #34989

Mr. Praveen Kataria

CCIE Security V4 #43866

Mr. Piyush Kataria

Dual CCIE, CCIE R&S & CCIE Security V5 #50204
He is accompanied by highly qualified CCIE certified trainers like Mr. Gaurav Lamba (CCIE Security #37287); Mr. Mohit Bhalla (Dual CCIE #42145 R&S and Security + CCSI #34989) Mr. Piyush Kataria (CCIE R&S V5 #50204, CCIE Security Written), Mr. Praveen Kataria (CCIE Security V4 #43866) and many others.
Keeping busy schedule of professionals and students in mind Network Bulls introduced weekend training. Network Bulls' technical team dedication is reflected in its job placements as Network Bulls has positioned itself as the most promising networking training institute for consistent job placements and fashioned training.

Placement Record
Network Bulls has been delivering best placement record since last 8 years continuously and positioned itself as the industry leader. Post completion of training programs from Network Bulls students get placed in CMM 5 level organizations like Cisco Systems, Orange, Tech Mahindra, RBS, Indian Oil, Dimension Data, British Telecom, Ericsson, Dell, HCL, Aricent , Toyota, TCS, Accenture , Wipro, IBM, Infosys, Mphasis, Velocis, Network Bulls Technologies etc.
Network Bulls is the only training institute in India which provides 100% job placement guarantee to students enrolling for CCIE Integrated course. Network Bulls has full-fledged and vastly experienced placement team which makes sure that you land up in your dream job with ease. Visit www.networkbulls.in – our official placement portal where you can go through authentic and real success stories of thousands of students.
Network Bulls has received back to back awards of "Best Placement Record in Networking Industry" for the year 2013 and 2014. NB also bagged award of "India's No.1 Cisco Training Company with Best Placement Record in 2016".
10x Placements

than any other Institute of India

80% Placements

without Passing Cisco Exams

9+ Years

of proven placement record

Students from 40+ Countries
Network Bulls started catering to the international market in 2011 and response has been overwhelming from the students. And today Network Bulls has become a global training company where students from more than 40 countries study under the guidance of world's finest networking training team.
Students from countries like Nigeria, Angola, England, USA, Australia, Dubai, Saudi Arabia, Sudan, South Africa, Malaysia, Sweden, Congo, Iraq, Ghana, Algeria etc. have come to Network Bulls to enroll themselves for courses such as CCNA R&S, CCNA Security, CCNA Voice, CCNP R&S, CCNP Security, CCNP Voice, CCIE R&S V5, CCIE Security V5, CCIE Voice/Collaboration and MCSE 2012.
Network Bulls provides end to end services – training, hostel facilities, transport facilities, food facilities and other necessary basic amenities to its international students.

Network Bulls Partners: NBT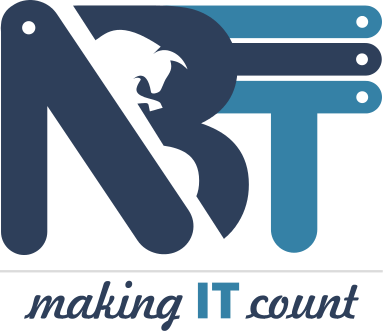 Network Bulls after establishing a name in networking training industry forayed into IT Services industry with launch of
Network Bulls Technologies Pvt. Ltd.
(NBT)
which is a System Integrator IT company.
NBT: It is a System Integrator IT company which offers IT Support and Services, IT Products and IT Trainings. NBT is an ISO certified organization.
Alliances of NBT: Network Bulls Technologies is partner with IT giants like Cisco, Symantec, Dell, Oracle, IBM, Citrix, McAfee, Brocade, Sophos, VMware, HP, Ruckus, Microsoft, D-Link, Cyberoam, Netmagic, Tyco Electronics, f5 and many other well-established brand names. Visit www.networkbulls.org for more details.

Global Recognition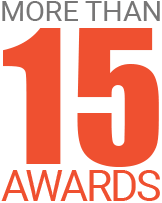 Network Bulls since its foundation years has grown exponentially and established itself as a global IT Training Company. Network Bulls have been rewarded with 15+ awards for its placement records and world class IT Trainings.
Network Bulls has been awarded with "Best Placement Record in Networking Industry" consecutively for two years, "Best Network Security Training Institute with Proven Placement Record in Networking Industry of the Year, 2014" which was presented by World Wide Achievers and "Best Networking Training Institute, 2011 and 2013" as well.
Apart from this Network Bulls have also been awarded with"Best Network Security Training institute 2012" and again received the same recognition in 2014 organized by Prime Time Research Media. In 2015 Network Bulls was awarded with "Most Promising Cisco & Microsoft Training Company with Proven Placement Record 2015".
Recently, Network Bulls has been honored with a prestigious award "India's No.1 Cisco Training Company with Best Placement Record In 2016" organized by World Wide Achievers with "INDIA TODAY TELEVISION & ACHIEVERS INDIA as Magazine Partner."

The Network Bulls Advantage
Network Bulls is a place where a students go through intensive training which has been curated by highly skilled and experienced professionals. Network Bulls not only delivers training but also grooms the student keeping students' overall development in mind. Network Bulls with its innovative training methodologies combined with years of experience has made career dreams of millions true worldwide and continues to serve the networking training industry through its disruptive approach.
With vastly experienced Cisco & Microsoft certified trainers Network Bulls has developed remarkable training environment in its campus; everywhere you will students studying day and day out only to be a CCIE or MCSE Certified expert one day. Not to forget NB's World's largest IT Labs which are open 24×7.
Network Bulls also provides:
Career Counseling to students.
Personality Development Sessions.
English Accent Sessions.
Mock Interview Sessions.
Technical Interview Sessions.
Silent Zone and Discussion Zone for students.

Modern Training Approach - An affirmative and directed approach
Network Bulls has introduced Modern Training Methodology which is far superior to Traditional Training Methodology followed by other institutes nowadays.
Aspects of Modern Training Methodology:
One-On-One interaction with trainers in case of problems
New age classrooms with upgraded teaching tools
Racks and Devices availability within the classrooms
Group discussions to ensure more clarity of topics
Lab facility 24×7 for students
Training through well-established training techniques
Training materials created specifically by CCIE experts
Personality development sessions
Training according to latest Cisco & Microsoft Blueprints
Primary focus stays on making student learn and practice theoretical as well as practical concepts
Career counseling to students online as well as face-to-face

End to End Solutions for International students
Network Bulls understands that students come across the border to earn a position in their careers and in the process they miss their own country, food and family. Keeping such things in mind, Network Bulls makes sure that students get end to end assistance and enjoy their training stay. Network Bulls believes in making training for students a memorable experience.
Network Bulls provides:
Hostel/Lodge/Hotel facilities for students
Pick and Drop Facility
Food Facilities
Visa Guidance
Online Training for selected courses
Orientation about India
FRRO's (Foreigner's Registration Office) services
Other essential facilities as well

Today Network Bulls is Asia's #1 IT Training Company and India's 1st choice for Cisco Certification Trainings. Network Bulls gives equal attention to two vital aspects that makes an institute a global brand i.e. Quality training and placement assistance. While other institutes are busy in just claiming number of CCIEs in the industry, Network Bulls has kept training experience and placements on priority.
Network Bulls provides:
Network Bulls is the soul institute in North India that has all the lab equipment required for CCIE Security V5 certification training, in fact only among 5 institutes in the world.
Network Bulls focuses on knowledge and practical based training rather than theoretical training.
Network Bulls provides cisco devices and racks facilities 24×7 for students and lab mentors who are CCIE certified.
Network Bulls has won several awards for its outstanding work. Visit http://www.networkbulls.com/nb-award for more detailed information.
100% Job Guarantee courses
Network Bulls has designed CCIE integrated programs in such a way that job placement is assured post the successful completion of the training programs. Network Bulls proudly offers 100% written job guarantee to students who enroll for CCIE level courses like-

CCIE R&S V5 Integrated Program
This program includes courses: CCNA+CCNP+CCIE R&S

CCIE Security V5 Integrated Program
This program includes courses: CCNA R&S + CCNP R&S + CCNA Security + CCNP Security + CCIE Security Version 5

CCIE Voice/Collaboration Integrated Program
This program includes courses: CCNA R&S+ CCNA Voice + CCNP Voice + CCIE Voice/Collaboration.
These 100% job guaranteed courses are designed for fresher students explicitly. Experienced professionals can also avail these courses as this would benefit them in respect to salary package, designation, power and position.
Websites of Network Bulls:

GET REGULAR UPDATES ON
NETWORK BULLS