Project-Based Summer Training in Networking/CCNA Course in Delhi, Gurgaon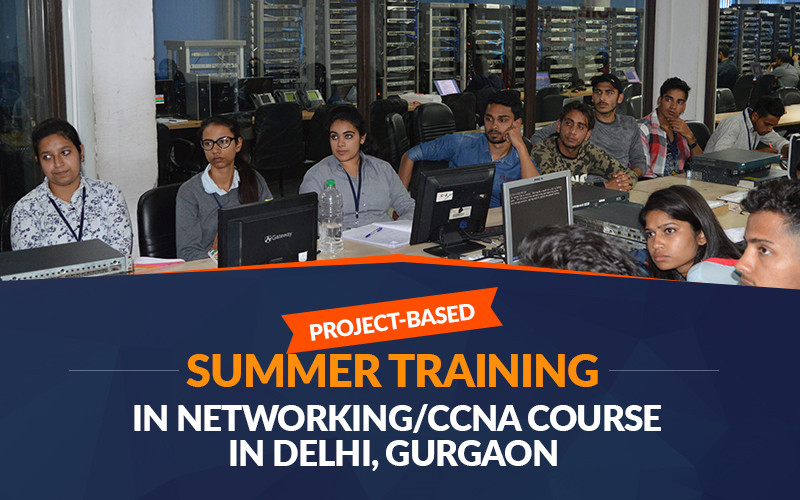 By
Network Bulls
To start a career in networking, CCNA is the entry level for everyone. If you want to become a Cisco certified professional, you have to begin with the associate level i.e. CCNA.
If you have done B.Tech/BCA/BE course, you can pursue Summer Training in Networking @ Delhi/Gurgaon to fast-track your career. In networking summer training CCNA R&S is covered as the course.
For pursuing this training, you would be looking for the best Cisco training institute that can provide the best project-based summer training in Networking in Delhi/Gurgaon.
Go

with

Top Cisco Training Institute in Delhi/NCR
For your summer training, we recommend you to definitely explore Summer Training courses offered by Network Bulls, Gurugram.
Network Bulls offers CCNA Course in summer training, which is a 100% practical training program. If you want to make your career in networking or pass your CCNA Certification exam this summer, then you should take Network Bulls' summer training courses into your consideration. You can opt for this during your summer vacations or the semester breaks.
More about Network Bulls Summer Training Courses
If you'll enroll for CCNA summer training, you'll be provided a certificate of training which will be based on your practical skills and help you to get placed right after your graduation.
Here are the live projects-based Summer and Industrial Training programs offered by Network Bulls-
1. CCNA Summer Training Plan
Network Bulls delivers CCNA Summer Training of 30-40 Days with the live projects in Delhi/NCR for B.Tech/BCA/BE students. Live projects such as Branch Office Network Designing, Implementation and Troubleshooting are practiced on live cisco devices during this course.
2. CCNA + Network Security Industrial Training Plan
2 Months Summer Industrial Training program validates in-depth knowledge of CCNA and Network Security. During the session, you'll get your hands-on the projects like- Branch Office Network Designing, Implementation, and Troubleshooting. These will be designed on live Cisco devices (routers and switches). Also, all network security basics will be covered in this training program.
This is How you prepare on Live Cisco Routers & Switches during your Project Based Summer Training Course: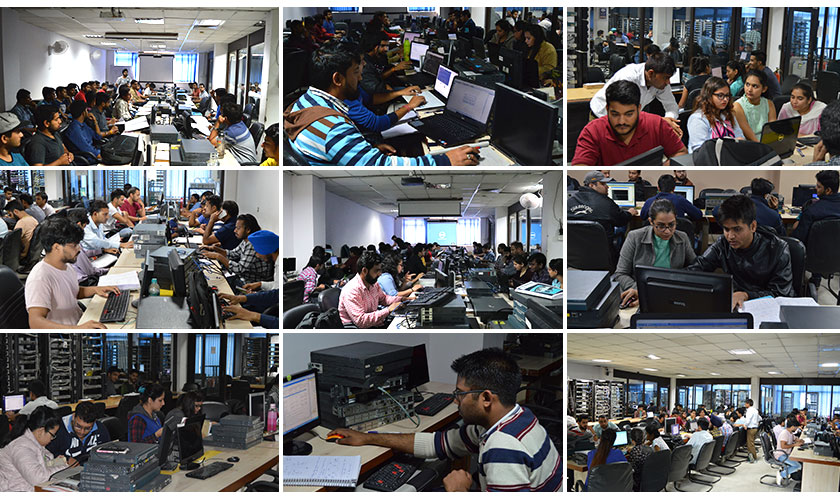 Summer Training Course Benefits @Network Bulls -
Following are the benefits which you'll be redeemed when you enroll in CCNA Summer Training at Network Bulls-
World's largest Cisco training labs

24x7 lab access

Get trained by the triple, dual CCIE certified trainers

Free Practical workbooks

Training letter, Certificate + Kit after the summer training completion

Up to 25% Group Discount

Video Tutorials

E-books and Software

Industrial Exposure

Individual Attention by trainers

Practice will be done on live Cisco devices or 100% money will be refunded

100+ Major and Minor Live Projects on network implementation and network security
Network Bulls is regarded as the best Cisco networking institute in Delhi NCR due to its world-class educational facilities, placements and CCIE Results.
Students from Rohtak, Chandigarh, Jaipur, Rajasthan, Punjab, Himachal, Haryana, Bhiwani, Bhiwadi, Ambala, Sonepat, Panipat, Sohna, Delhi, Faridabad, Noida and Gurgaon visit Network Bulls for Summer Training courses.
Recommended read: 9 Amazing facts about Network Bulls
Training Plan -

Live Projects Which You'll Get to Work On - 
Airport Network Implementation

Bank Network Implementation

Cyber Cafe Network Implementation

Campus Area Network Implementation

LAN & WAN Implementation of MNC's

Bank Network Implementation and Security

Campus Network Design and Security

Designing & Implementing a Scalable MNC Network, many more.
Summer Training Course Group Discounts-
Students enrolling for summer training courses in groups will get more discounts -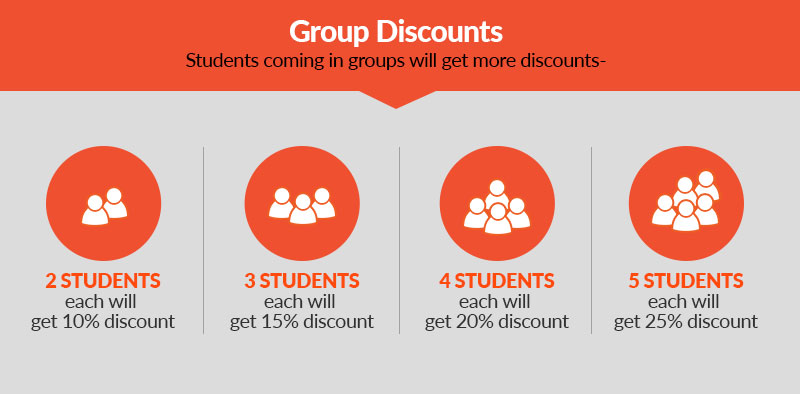 What's More -
If you enroll in this program at Network Bulls, you'll get Training Letter, Training Certificate, Live Project, Experience Letter based on Live Project after your training completion.
We aim to help you in finishing your practical project and make sure you learn about networking technology. Our all courses follow official Cisco course guidelines to give you best exposure.
Students Reviews on Network Bulls' Summer Training-
Many students have pursued the summer training program from Network Bulls and today they all are working at renowned IT Giants. Some of them have shared their reviews with Network Bulls, let's have a look-
Meera from Gujarat Shared Network Bulls Summer Training Reviews -
"Hi friends, I have successfully completed my networking summer training at Network Bulls and. I'm quite happy that I can now easily make a small scale industrial network.
During my summer training, I experienced a great support of trainers and the entire Network Bull's team. These guys are really supportive and the environment here is very positive and friendly.
One of the best advantages of enrolling at Network Bulls, Gurugram is that you get to work on the real Cisco devices so you can easily analyze the behavior of the networking device. So, if you want to build your career in the field of networking, then Network Bulls is the best place to come."
Suraj Explains Why Network Bulls is Best for Summer Training in India?
"Hi Guys, My name is Suraj and for completing my summer training at Network Bulls, I came all the way from Gujarat. I have pursued summer training program from Network Bulls and now I'm easily able to breed a small scale industrial network. During my project, I was assisted by various trainers and all of them were always ready to walk an extra mile for our better understanding.
At Network Bulls, they have a team of really friendly and supportive trainers. They are always ready to solve your doubts no matter what. The best part is that you can come to Network Bulls at any hour of the day as labs here are open 24*7.
You can perform practicals on real devices and can easily relate how these devices will perform in the real world. Cheers to Network Bulls."
Conclusion –
Networking is a core field of IT Industry. Students from the technical/non-technical background can opt for this Summer Training Program 2018 to kick-start their career in networking.
The Project-based Summer Training Program at Cisco Networking-CCNA by Network Bulls will give you an edge and opportunity to work on the live projects and on the real-time Cisco routers and switches. This will validate your networking skills and make you a complete IT package for 2018.
To know more about Network Bulls' Summer Training Courses Call Us on our toll-free number 1800-313-2545 or mail us at admin@networkbulls.com.