Network Bulls Launches India's 1st Networking Q&A Platform called "Ask NB"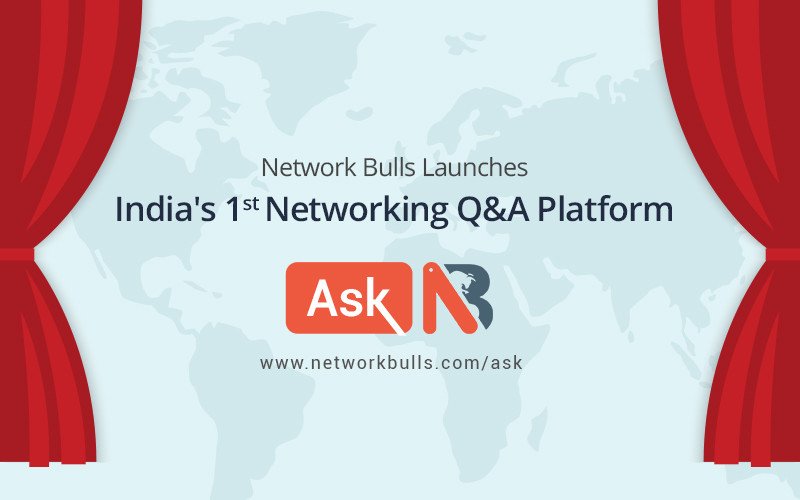 By
Network Bulls
The Big Launch – India's 1st and Only Networking Q&A Platform
As we promised earlier this year that we will be coming up with exciting new platforms for not only for our students but for every networking enthusiast as well, here is one.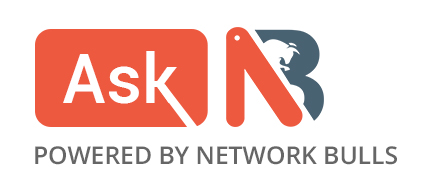 World of networking is going to change for forever as Network Bulls is launching India's 1st Networking Q&A platform – Ask NB
And you can explore this amazing Q&A platform right now, Just visit here - https://www.networkbulls.com/ask
Ask NB - What to expect?
In this platform by Network Bulls you can -
Ask any question related to IT Networking.
Get Answers of Questions from Industry Experts
Earn Real World Knowledge
Stay updated with Laatest IT Networking Trends
This is just the teaser, you can join the discussions via comments and replies, discuss real world problems that you face while job, share troubleshooting scenarios, get career guidance, find best networking training institutes in India, USA, UK, Nigeria, UAE, Australia etc. and Much More.
Ask NB – How it Works?
Using this platform is extremely easy, just follow below mentioned steps –

2. Choose Networking Topics of your Interest, Select minimum 5 for the best experience. 

3. Ask your questions related to Networking?

4. Participate in the forum by Answering to Questions.

5. Share your opinions via Agree or Disagree.

6. Join the discussions with Comments & Replies.

Ask NB - Who Should Use it?
We are here for everyone, anyone who is hungry for knowldge related to IT Networking is an ideal user for Ask NB including following categories -
1. If you a Networking enthusiast & love to explore this field.
2. Any existing networking Student or aspirant who is preparing for CCNA. CCNP & CCIE or any other Networking Course.
3. Perfect platform for B-Tech/BCA/MCA Students who are willing to make their career in Networking.
4. A reliable source of knowledge for working professionals from IT Networking field. 
5. For CCIE Certified professionals who are willing to show path to aspiring Networking professionals.
Conclusion 
So a loud shout to all Networking lovers.
Finally there is a platform for you where you can discuss your interest, showcase networking knowledge, get more knowledge and become a better Networking practitioner. Let's have a quick recap -
Network Bulls Launches India's 1st Networking Q&A platform - Ask NB.
You can ask questions, get answers and expert advice, participate in discussions with comments and replies. 
You can access the amazing world of Ask NB just by logging in with your Facebook or Gmail Id.
Ask NB is for every Networking enthusiast, working professional, CCNA, CCNP, CCIE Students and Industry Experts.
As we said in Jan 2017 we will be coming up with some exciting features, platforms for students, working professionals and industry experts. Ask NB is the big step towards that goal and we aim to nurture it as world's largest networking social community. Stay tuned for more exciting updates about Ask NB. 
Do share your queries and views with us. Share this with your friends, collegues and peers.