Network Bulls Delivers Record Breaking Placements for CCIE Courses Again | 150+ Students Placed June - Aug 17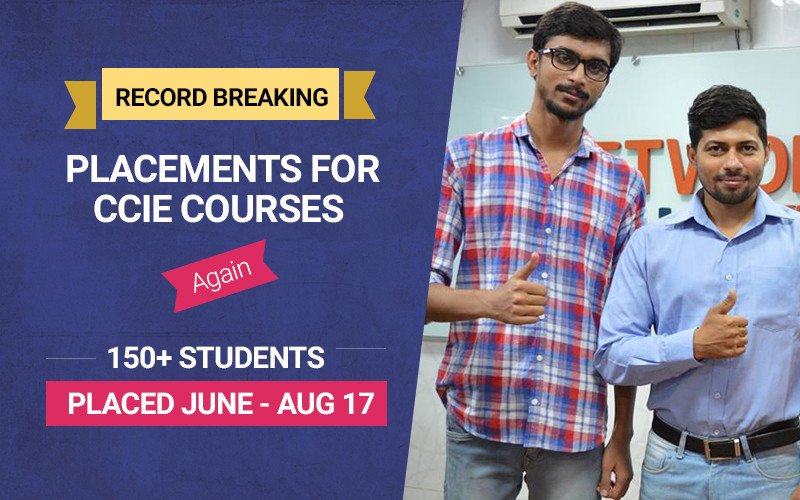 By
Network Bulls
"Promising 100% Job Guarantee & Delivering it for 7 Years Continuously is only done by Network Bulls in India"
Every student joining Network Bulls today expects campus placement after the completion of their CCIE courses. Placements are very eminent as every student pursue studies with the hope of getting a good job after completing their CCIE course.
Many Cisco training institutes in Delhi/NCR, India also offer 100% Job placement guaranteed to students.
100% Job guaranteed!!! Idea Sounds Good, Right? But -
"It's not about idea, it's about making idea happen"
In spite of providing 100% placement guarantee, many networking training institutes fail to provide placements to students because all that glitters is not gold. However, the story is different at Network Bulls.
We are proud to announce that Network Bulls has never failed to provide successful placement to students.
Over last seven years, we are enjoying continuous placement streak, as a result, we have been honored with multiple awards for highest placement record in the industry.
Let's have a glimpse at the Awards bagged by Network Bulls, Gurugram–
India's No.1 Cisco training company with Best Placement Record in 2016.
Most Promising Cisco & Microsoft training company with Proven Placement Record 2015
The Best Placement Record in Networking Industry, 2014
Best Network Security Training Institute with Proven Placement record in Networking Industry of the year, 2014
Best Placement Record in Networking Industry, 2013 & Many More.
We provide 100% job placement guarantee written to our students. So, that our students can rest assure and can focus on gaining in-depth knowledge of the technology.
Job Placement Drives @ Network Bulls, Gurugram are REGULAR
Placement drive is a regular affair at Network Bulls. Top IT MNCs trust NB for closing their hiring for various networking profiles.
Top IT Companies visit NB for hiring the candidates because we provide our candidates with 100% practical training for introducing them to the real time utility of the technology which is one of the major requirement of the MNCs.
In addition, we also provide personality development sessions to students which make their communication strong which again plays a vital role in job placements.
We have placed more than 15500 students with Corporate Giants and have kept our promise. The IT MNCs in which we have placed our students include - Cisco, Aricent, British Telecom, CSS Corp, Spectranet, IBM, Orange, TCS, Accenture, Tech Mahindra, Dimension Data, HCL, Wipro, Spicejet, Railtel, etc.

Read the blogs below and know about our recent successful Placement Drives –
June to August has been remarkable for Network Bulls as we have collectively placed 150+ students.  Let us take you through the some of our recent placements –
Alok Gets Job Placement after CCIE R&S Int. Training @ Convergys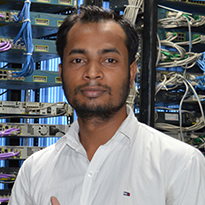 Alok enrolled for CCIE R&S Integrated course at Network Bulls. After completing his B-tech, he came to NB with high aspirations of getting placed and we are happy that we have completely met his expectations.
Today, Alok is working in Convergys – which is still a dream company of hundreds of Network Engineers having a good experience in their domain.
Liyas Getting Job Placement at British Telecom after MVTE Course

Liyas enrolled in our MVTE (Multi-Vendor Technology Expert) course which is one of its own kind. MVTE course is specially designed by NB for making students employable as per the requirement of the IT industry.
Today, Liyas is placed in British Telecom – one of the leading telecommunication company. He is placed at the designation of Network Engineer at quite a good starting salary package.
Saumya Got Dream Job Placement at CSS Corp after CCIE R&S
Females find it hard to make their place in the networking industry but at Network Bulls, it's only your skills and knowledge which matters.
Saumya had a great interest in the networking, thus she enrolled in CCIE Routing and Switching Integrated Course at NB. Post completion of her course, she got placed at CSS Corp – the name which needs no introduction.
Today, she is well established in her career and looking forward to great career opportunities ahead. 
Saumya is not the only girl to get placed by NB in past 2 months, numerous other girls have also shaped their careers with Network Bulls, have a look –
Versha  | CCIE Security | CSS Corp
Charu | MVTE | CSS Corp
Yogita | CCIE R&S | Touchnet
Recommended Read 
They are only three students, but there is a long list which goes on and on and on. Here we are mentioning few names from our long placement list –
Deepak, S.K Mohiuddin, Pradeep, Manish, Chandan, Ankush, Gaurav, Brijesh, Pankaj, Pranav, Anirudh, Shubham, Sachin, Prabhjot, Harshvardhan, Vishal, Animesh, Shamjeer, Vikas, Ankit, Mitesh, Pradeep, Anurag, Rafat, Lokesh, Basant, Arpit, Mohit, Gurpreet & Many More.


Download PDF
Network Bulls Delivers Record Breaking Placements for CCIE Courses Again | 150+ Students Placed June - Aug 17
Conclusion
Placements are very important for students as well as for the networking training institute. At Network Bulls, we are celebrating continuous placement streak since last 7 years.
We have placed our students with top IT MNCs successfully and today they are doing well in their careers.
Our 100% Job guarantee courses are becoming the first choice of students willing to give a kick-start to their career in the networking industry. Our Job guarantee courses are provided in the integrated model which includes theoretical session followed by practical session and personality grooming session.
Courses with job guarantee provided by Network Bulls are –
CCIE R&S Integrated Course
CCIE Security Integrated Course
Multi- Vendor Technology Expert
If you are interested in Job guarantee courses offered by Network Bulls, India then Contact Us on 1800-313-2545 or email us at admin@networkbulls.com.