MRK & SAITM Students' Industrial Visit to Network Bulls | Best Industrial Training in India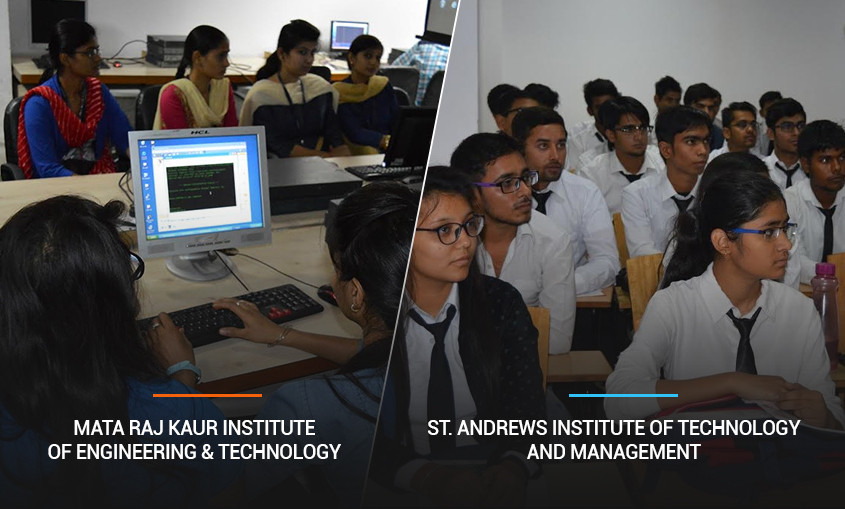 By
Network Bulls
Industrial Visits are the most effective learning sessions for students perusing any professional courses, especially IT Networking or Engineering. It provides real life exposure to students who only learn theory at classes and perform practical on dummy devices. In today's context skills and real life, knowledge matters the most and that's why Industrial visits must be considered seriously by all professional institutions.
Considering student's interest in mind, Network Bulls organizes Industrial visits regularly - best Cisco training institute in India. At Network Bulls our aim is to educate and guide students so that they can shape their careers better. Our Industrial Visits are just a small initiative towards the same.
Recently, Mata Raj Kaur Institute of Engineering & Technology (MRK) and St. Andrews Institute of Technology & Management (SAITM) visited Network Bulls, Gurgaon for the Industrial Training. Students of both the colleges were overwhelmed to have a tour of the world's largest Cisco training labs.
MRK Students' Visit to NB on 4th Nov 2016 | Industrial Training at Gurgaon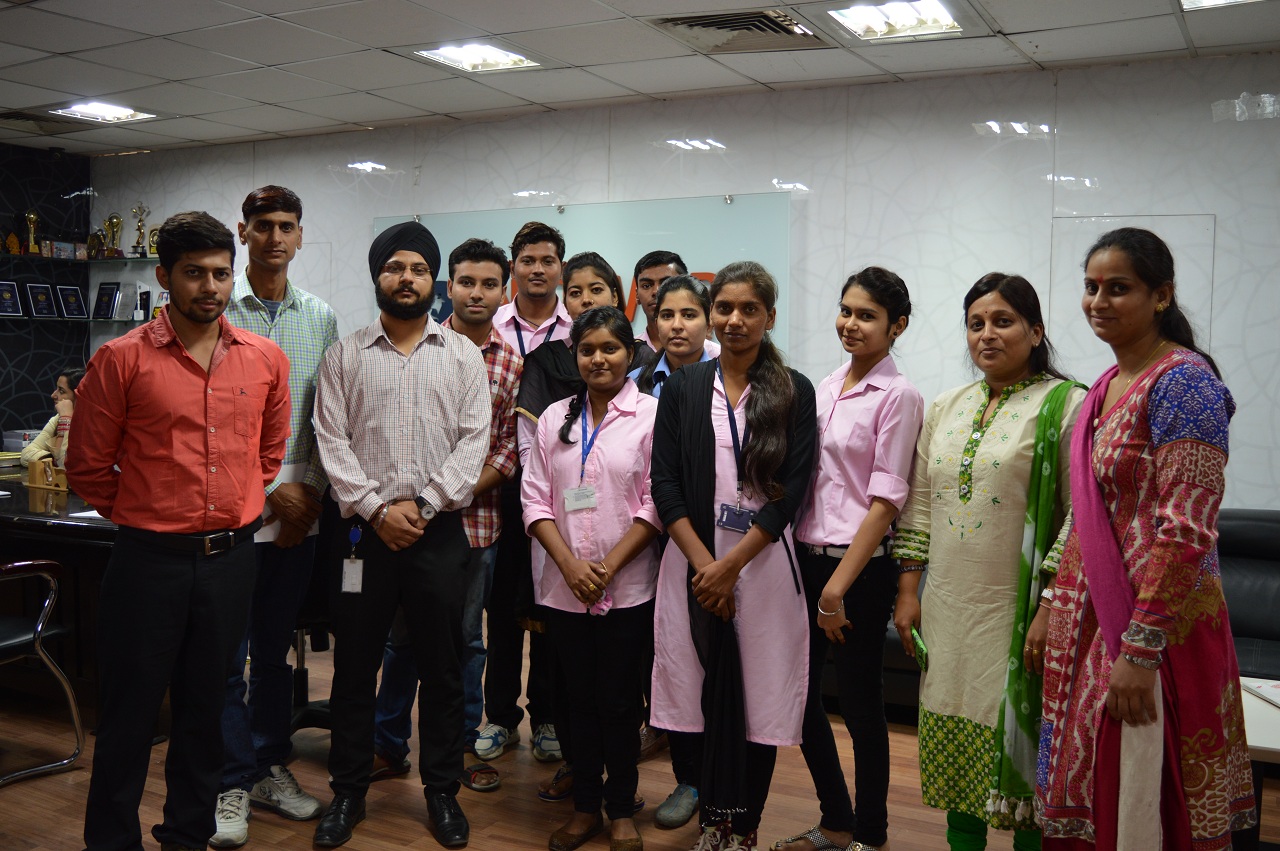 Students of Mata Raj Kaur Institute of Engineering & Technology visited Network Bulls on 4th of November 2016. Total of 37 students along with 2 faculty members visited Network Bulls campus for the Industrial Training. The students were too pleased to have a look at Ultra modern Cisco devices and real racks. They mentioned it to be a great learning experience. Faculty members were also happy and pleased after having the look at facilities and infrastructure at Network Bulls.
SAITM Student's Visit Network Bulls -India No.1 Networking Company in India
Students of St. Andrews Institute of Technology and Management visited Network Bulls on 5th of October. Around 43 students along with 2 faculty members attended the Industrial Visit at NB. Students along with faculty members were amazed after the great learning experience at NB.
What Student's Learned in Industrial Visit to Network Bulls?
The industrial visit at Network Bulls is conducted by a CCIE certified trainer who introduces students to very basic concepts of networking, scope of networking in India, and a lot more. Industrial Visit at NB comprises of two sessions namely –
Technical Theory Session
Practical Session
Technical Theory Session
Students' session start with a brief introduction to Networking and basic concepts of Networking. In addition, students are also guided about different IT courses in the networking Industry. Major topics covered are -
Introduction to CCNA Routing & Switching
CCNA R&S Modules like STP, VLANs, CAM, and Ether channels etc.
Introduction to WAN, DHCP, SNMP, Netflow, FHRP, and NTP
Understanding Layer2 and Layer 3 Security
Career after CCNA in India
Scope of CCIE in India & Much More
Practical Session
In the practical session, students are given the demonstration of the actual functioning of the networking concepts. Students are first introduced to the Router, switches, firewalls, IP etc. in the labs and then to the technology.

Download PDF
MRK & SAITM Students' Industrial Visit to Network Bulls | Best Industrial Training in India
Demonstration of the hardware parts of the devices
Booting process of Routers and Switches
How to access Routers and Switches
Configuration of password on Routers and Switches
Assigning IP address to Routers as well as switches
Usage of Cisco devices in the real life scenario and a lot more
Almost every student leaves from Network Bulls with full of knowledge and an enriching experience. Learning at the world's largest IT Training labs is the biggest joy and experience for them.
If you are interested in Cisco Courses offered by Network Bulls then Contact Us on 1800-313-2545 or email at admin@networkbulls.com. Students from outside India can connect with us over +91-8745885377.