Meet some Shining Star Students of NB, Getting 15-30 Lacs package in India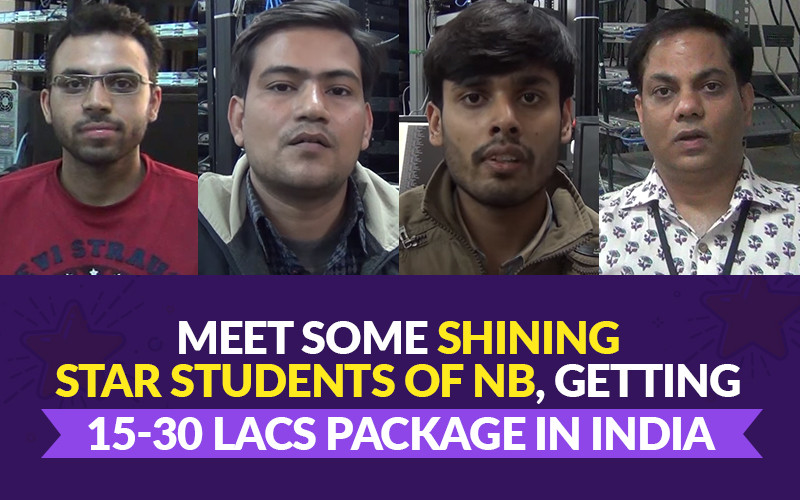 By
Network Bulls
We all know that CCIE Certification is World's most demanded, highest paid and most prestigious IT Certification. Every year hundreds of students enroll for CCIE Integrated course from Network Bulls and invest their entire 1 year of dedication, sleepless nights, hundreds of hours of practice and lots of hard work during their training.
As per pay scale and our own in-house statistics, student who starts their career with CCIE level of knowledge, crosses 15 lacs package benchmark within 5 years or even less in some cases. Many cross the milestone of 30 lacs packages within 10 years of course completion.
Recommended read: Delivering Amazing Placement Results in 2018 - Know the Reasons behind our Tremendous Success
Here are the salary stats, take a look -
NB Students Who are Earning 15-30 lacs Package in India
NB students who passed out from NB some 5-8 years back and now getting salary packages ranging from 15-30 lacs per annum within India while many settled abroad and are earning even more, here are some students who are getting 15 to 30 lac package within India; let's meet them -
Here are the names of successful NB students who are earning 15-30 lacs -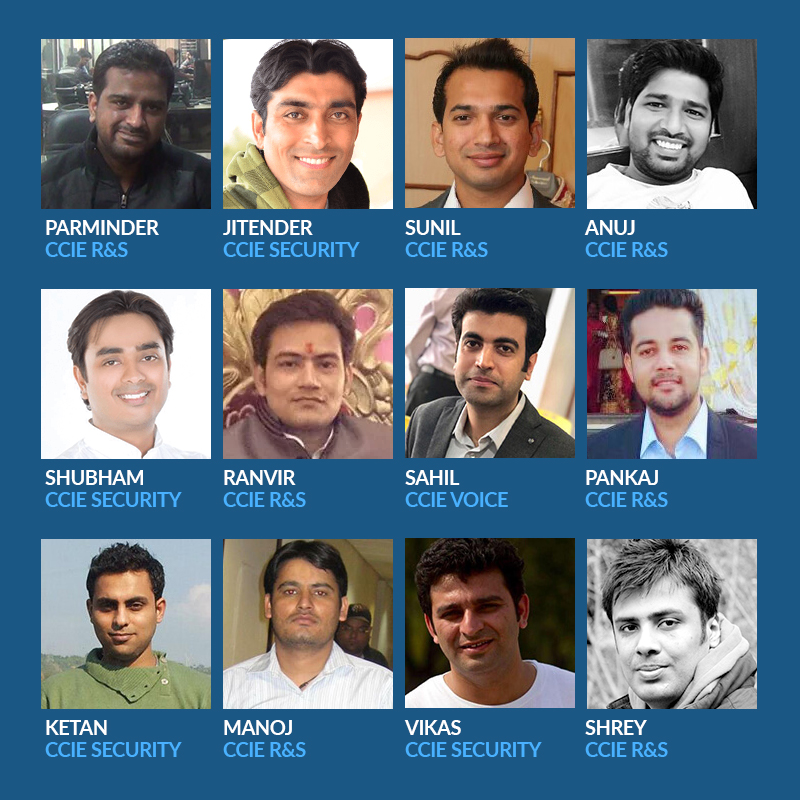 It's the time to listen to the words of some of the successful students-
Ranveer | CCIE R&S Course
Ranveer came to Network Bulls with a dedication to building a shining in the field of networking. His dedication and hard work has reaped just after the completion of his Cisco CCIE R&S Integrated course at Network Bulls in 2014.
Post training, Ranveer got placed in Tech Mahindra and gave a kick-start to his career. In just a short span of around 3 to 4 years, he has achieved the 15 lacs salary benchmark which is still a dream of many professionals.
Kushagra | CCIE Security Course
Kushagra is the next who successfully crossed 15 Lacs Package in less than 5 years. No doubt, he has spent endless night in our world's biggest Cisco training labs, practicing and learning.
He enrolled in CCIE Security Integrated Course at Network Bulls and lived his dream of becoming CCIE Security certified professional. Kushagra started his career with a top IT MNC and has achieved great success in his professional life and we wish him many more in future.
Rajan | CCIE R&S Course
Students at NB have really a great example of achieving success with hard work and right guidance. Rajan, one of our students cleared his CCIE R&S exam, got his CCIE number #38896 and gave a kick-start to his career.
He got placed within a few days of completing his Cisco CCIE R&S training at Network Bulls. Undoubtedly, his experience and jest towards learning the advancements in the industry have helped Rajan to build a bright future and cross the salary milestone of over 15 lacs in just 4 to 5 years which is still a dream for many.
Read also- How are NB's CCIE R&S & CCIE Security Job Guarantee Courses different?
Conclusion
So, these were some of our students who have built a successful career in the IT industry after CCIE Integrated training. There is an endless streak of students doing good in their career and building a bright future ahead for themselves.
Till date, we have placed more than 16500+ students with top IT MNCs such as Accenture, Wipro, Tech Mahindra, British Telecom, Aricient, CSS Corp and the list just goes on. We have specially designed job guarantee course with the aim to make students employable as per the latest requirement of the IT industry.
Our 100% Job guarantee courses include mandatory practical sessions and personality development sessions which serve a long way in making students industry ready. If you also want to cross the benchmark of 15 lacs in just 5 years of your stating career then Cisco CCIE Integrated course is just the best choice for you.
Know in detail about our Integrated Courses and if you have any query, then get in touch with our career expert in just clicks at admin@networkbull.com or 1800-313-2545.