Let's Take you through Network Bulls' Virtual Tour - The Best Cisco CCIE Training Institute in India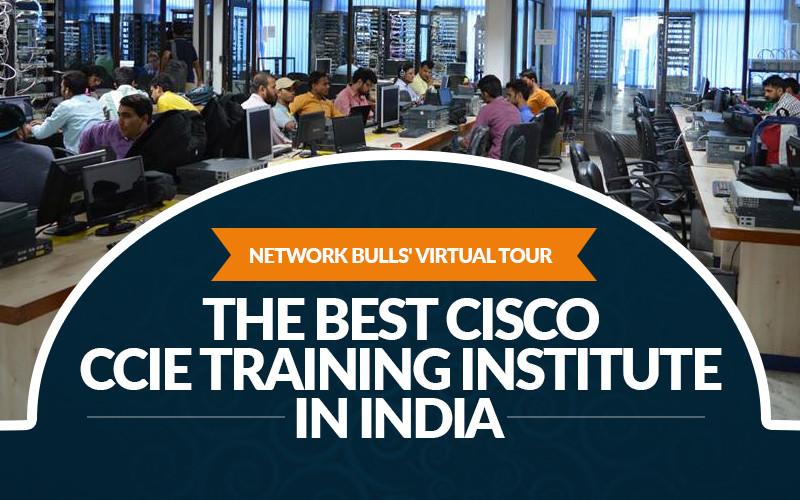 By
Network Bulls
With 16,500+ Students Placements count, over 90% CCIE 1st attempt Success rate to its credit, Network Bulls is regarded as India's #1 Cisco Training Institute. Network Bulls' reputation has also grown worldwide in last 8 years, students from 40+ countries have been trusting NB for their Cisco Certification Training. 
All this is because of top-class Cisco training facilities and dedicated team of Network Bulls. Today we will take you through all the facilities, services that Network Bulls offers to its students via a virtual tour. 
Network Bulls' Virtual Tour - Quick Look at NB Training Facilities, Trainers, Placements, CCIE Results & More
Let's take you through all the facilities explained in the video above one by one - 
1. World's Largest Cisco Training Labs
Network Bulls has the world's largest Cisco training labs to ensure high-quality practical training of students. Network Bulls has separate lab sections for CCNA, CCNP, and CCIE training programs. The labs are fully-equipped with live-racks, routers, switches, Firewalls, IPS Systems, IP Phones, Web Security Applicances and many other Cisco devices.
CCIE Lab instructors are also available at Network Bulls' labs all the time to help students, Want to know more about Network Bulls Labs - Click Here.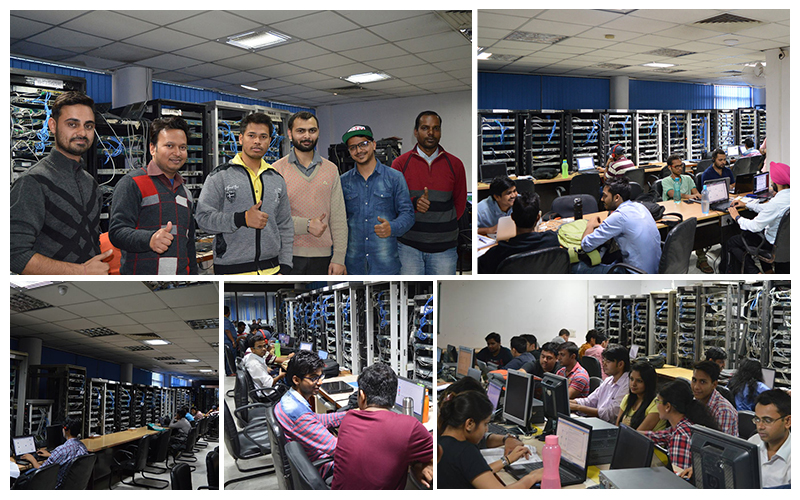 100% Practical Training
Network Bulls believes in imparting 100% practical training. This includes - focusing on theory concepts with demo devices in classrooms. And followed by practical sessions under the guidance of CCIE Certified lab instructors at Labs.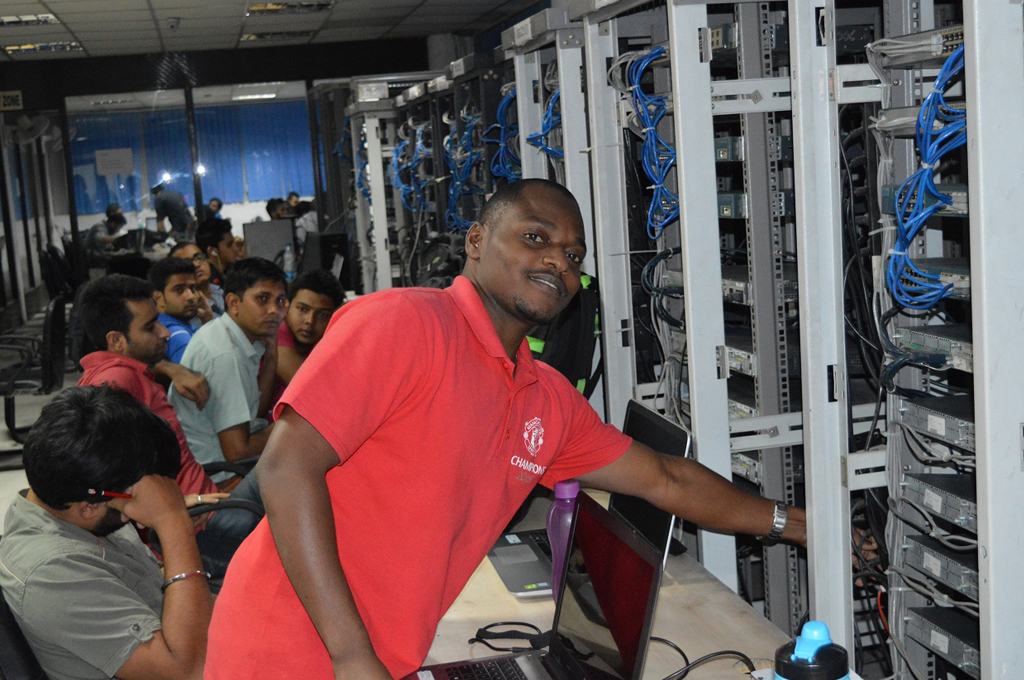 2. 24x7 Lab Facility
One of the major compelling reasons to get networking training at Network Bulls is their 24x7 lab facility. NB provides lab facilities which are accessible around the clock. So, you can sit in the labs and practice the modules of concepts on real Cisco devices anytime you want.
This facility serves as a blessing for students or working professionals who have a busy schedule in the daytime either because of college or because of office.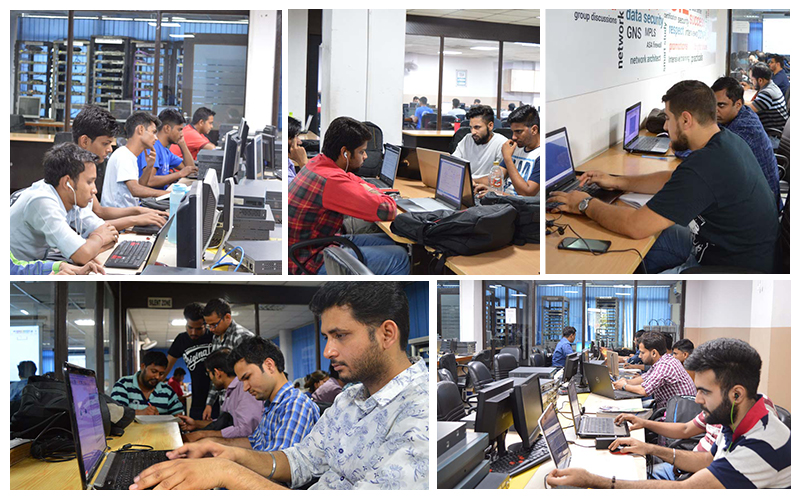 3. World's Class Cisco Training Infrastructure
Network Bulls offers unbeatable infrastructure to its students like- well-equipped smart classrooms which have real Cisco devices, racks along with projectors, digital pens etc. to make your learning ambiance no less than the best. Also, the environment at Network Bulls campus is motivating as you see students all the time studying around you and working hard for their dreams.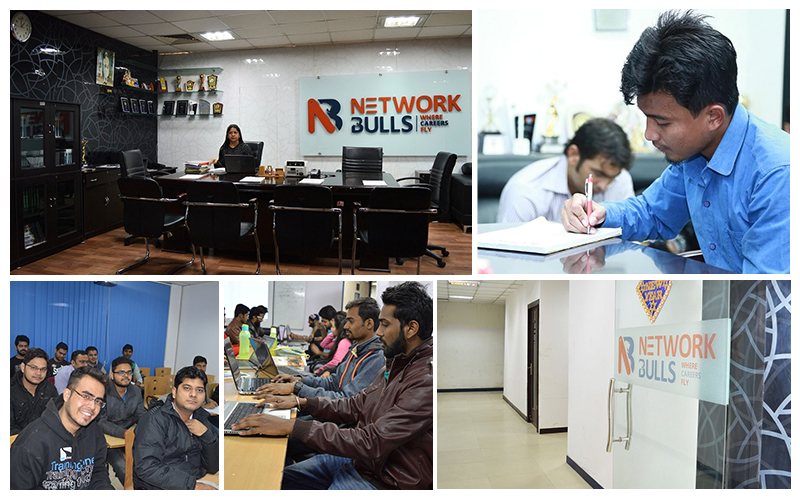 4. Biggest Pool of CCIE Certified Trainers
Trainers play a vital role in the success of students. Network Bulls' training team consist of Triple, Dual CCIE Certified trainers which means they know how to achieve the career goals in networking industry. Learning from these world-class trainers ensures students' right guidance, strong technical training, and motivation in each step.
Network Bulls has the biggest pool of CCIE certified trainers, Check Here >> NB Trainers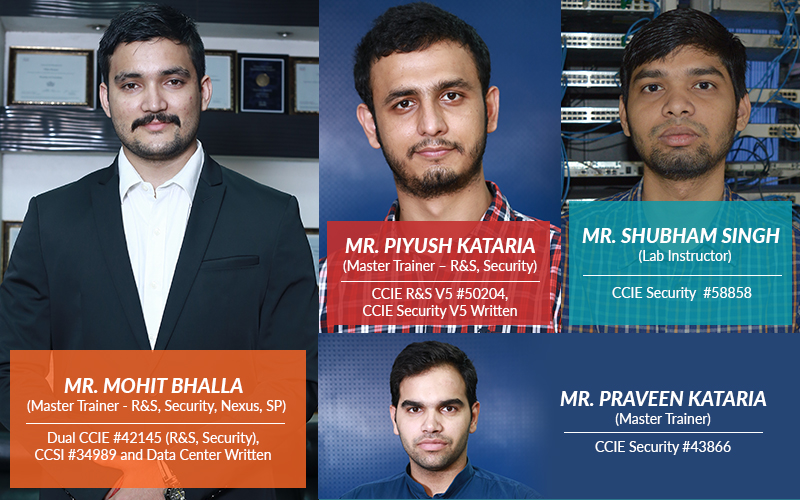 5. Dedicated Lab Instructors
As mentioned in earlier also, Network Bulls' provides support of lab instructors round the clock to students practicing in the lab. Presence of NB's CCIE Certified lab instructors helps students in solving their doubts on runtime and master the networking skills.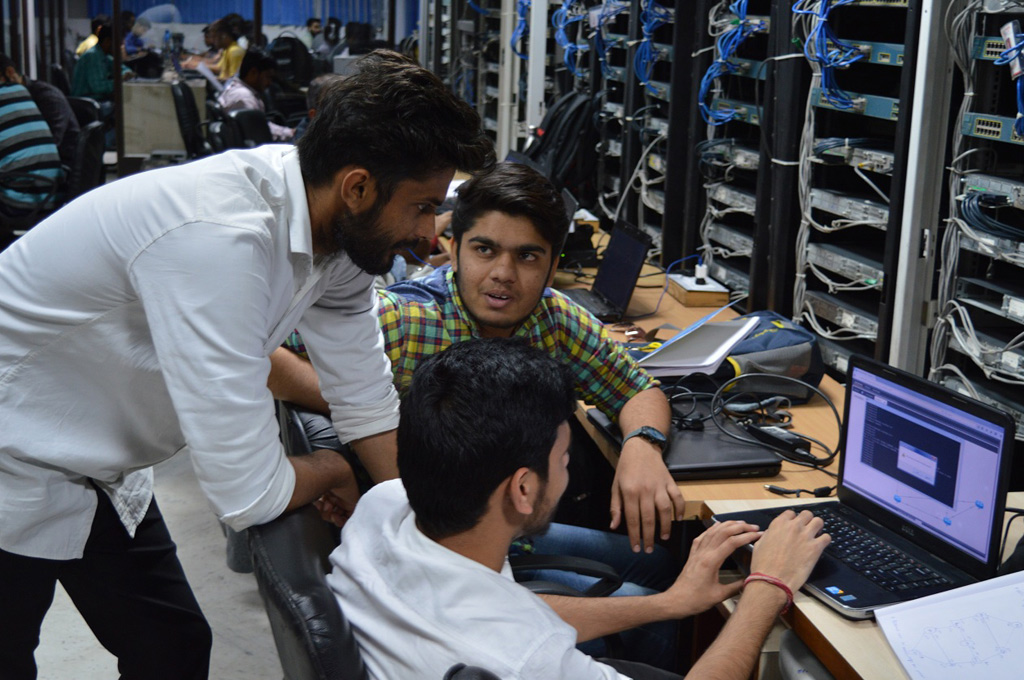 6. Network Bulls' CCIE Results
Yes, Network Bulls has been producing CCIE results with over 90% 1st attempt success rate which directly indicates this institute's credibility. This 1st attempt success rate is the highest for any CCIE networking institute in the world. You would be glad to know, NB is the first institute in India's to deliver CCIE Security V5 results.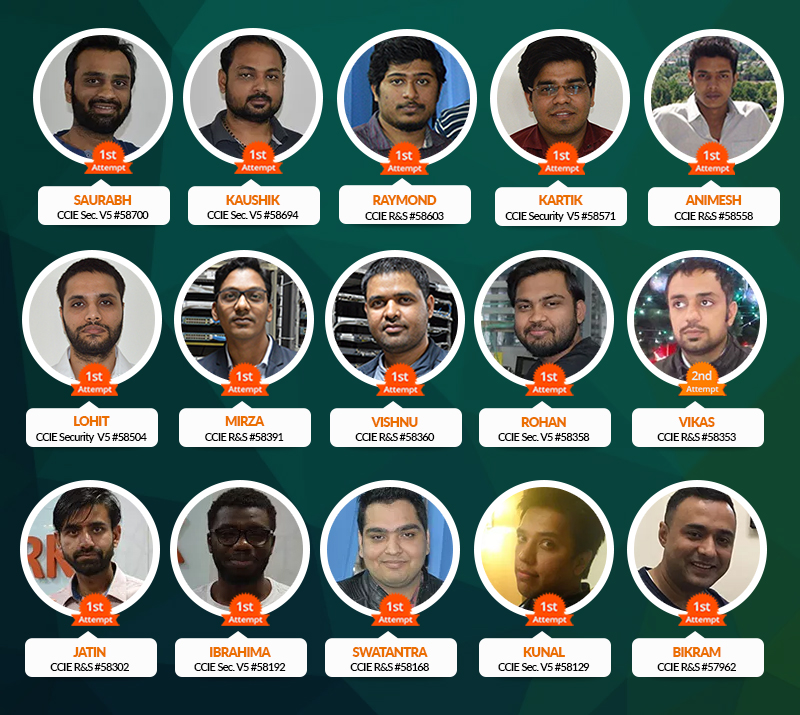 Check Network Bulls' Recent CCIE Results >>
7. Students from 40+ Countries
Network Bulls has been trusted globally for Cisco CCIE preparations. That is the reason, students from 40+ countries (USA, UK, Australia, South Africa, Ghana, Angola and many more) visit Network Bulls, enroll in Cisco courses and get certified. 
Students from multiple countries make Network Bulls' learning environment more inspiring, See Network Bulls International Students' Testimonials.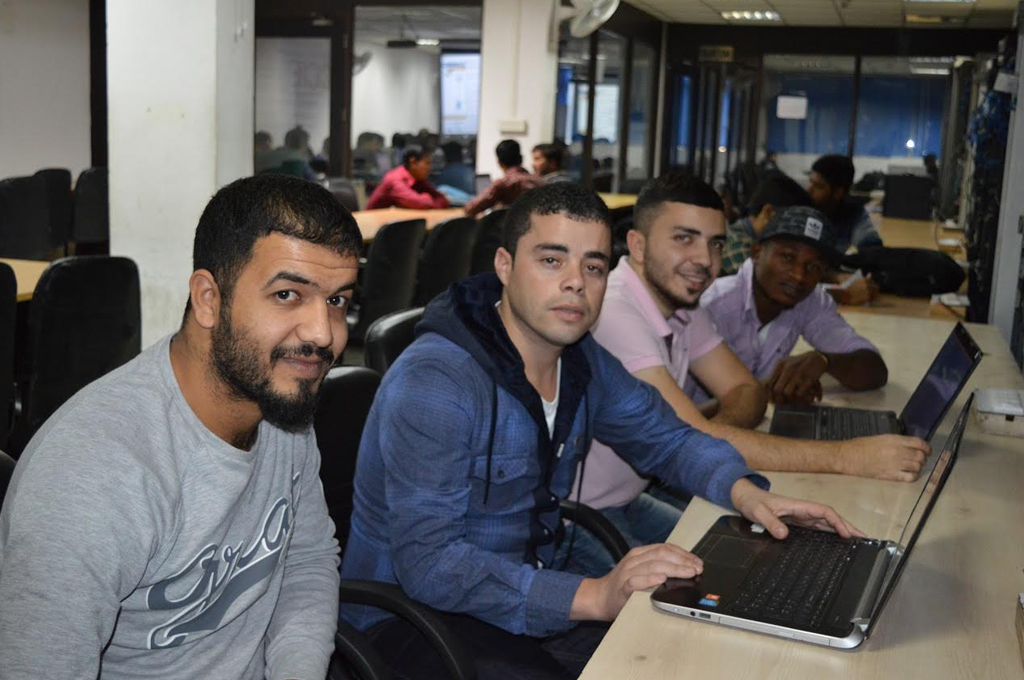 8. Awards for Record-Breaking Performance
Awards always indicate an organization's recognition by others which matters a lot. And Network Bulls has been honored with 14+ prestigious awards for excellent education since 2009. These awards had been presented by various media houses and institutions in last 8 years.
See Network Bulls Awards>>
9. Network Bulls' Job Placements
Every month, 1 CCIE integrated batch gets passed-out from Network Bulls. Our placement team helps each and every student to get their dream job in Delhi, Gurugram or Pan India right after their CCIE course completion. 
Let's Take a Look at Network Bulls' Placement Facts Which You Should Know -
Achieved best placement award in networking training industry 2012, 2013, 2014, 2015, 2016 and also in 2017.
Added 120+ new companies in our client list in 2017s
Record-Breaking placements delivered in 2017
Every 3rd Network Security Engineer in Delhi/NCR is or has been a student of NB
See Network Bulls Placement Results >>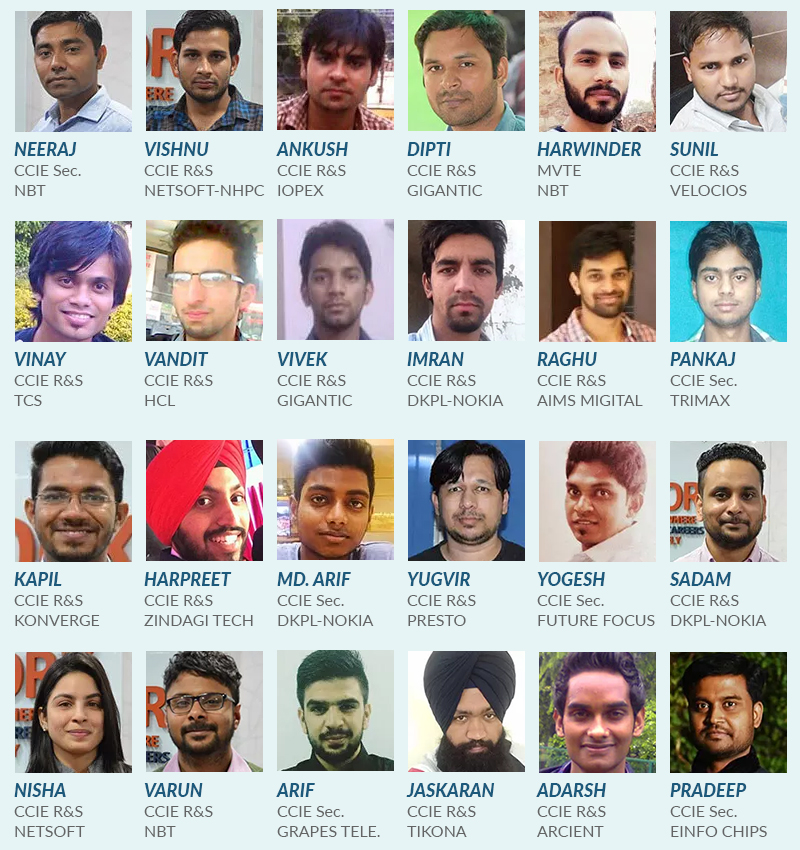 In the End - 
Almost 99% of Network Bulls' students are freshers. They all have concerned about getting placed right after their training completion and Network Bulls does it all. Hence, Network Bulls is the only Cisco training institute in India which provides 100% authentic job placements with job guarantee letter. Network Bulls believes in transforming students into a complete job-ready networking professional.

Download PDF
Let's Take you through Network Bulls' Virtual Tour - The Best Cisco CCIE Training Institute in India
Before believing us, we recommend you to Visit Network Bulls, meet NB career counselors, take a tour of NB Labs and see yourself.
As the scope of CCIE in India 2018 has been increasing as ever, choosing a right Cisco CCIE training institute becomes critical. Moreover, Network Bulls is known for its best Cisco Training in India with record-breaking job placements and CCIE Results.
To know more about Network Bulls' Training Courses Call Us on our toll-free number 1800-313-2545 or mail us at admin@networkbulls.com.