Know About The Scope of CCIE in India: Salary Packages and CCIE Routing & Switching V/s CCIE Security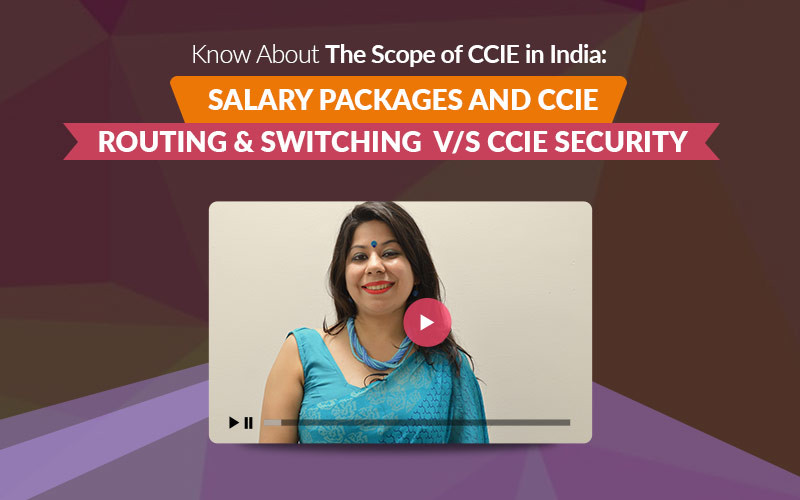 By
Network Bulls
"The advance of technology is based on making it fit in so that you don't really even notice it, so it's part of everyday life."
Nowadays, the world is becoming more and more interconnected as technology has begun to be considered as a convenient and useful tool for communication. In fact, technology has diminished the gap between different cultures and ideologies.
Technology has literally changed a lifestyle of a person, be it a student or a teacher. It is totally disseminating its impact on the generation. Everyone is getting into technology and are opting for the technical field to have a better career opportunity and growth. Here come the networking courses which are considering the best IT courses to pursue to let the dream comes true in getting the best salary packages in the IT market.
But students are still confused in opting courses which will be more in demand in India. So if you want to establish your career in networking and beat the best salary packages in the market, then you can pursue Cisco CCIE certification course which is in demand nowadays.
What is CCIE Certification?
CCIE (Cisco Certified Internetwork Expert) is known as a most demanded and highest paid certification offered by Cisco Systems, is available worldwide with the most prestigious reputation allowing several engineers to showcase their expert network skillset at the organizations. CCIE is a brand name in itself. Countries like US, China, India, etc. are IT/Networking hubs of the world requires more and more CCIEs in today's date.
But the majority of students are not even aware of Scopes and Growth in CCIE. Although, CCIE is world's most prestigious, demanded and highest paid IT Certification including lots and lots of hard work and practical training. But do you know, there are only 55,000 CCIE Certified professionals in the entire world? Whereas, IT Industry needs more 500,000 CCIE's in India? Can you see the opportunity?
A must read to find about CCIE in Detail - - https://www.networkbulls.com/training-what-is-ccie
CCIE Most Demanding Tracks and Certification Levels
Two most demanding CCIE Certifications are - 
CCIE Routing & Switching
CCIE Security
Cisco Offers world's most famous Networking Certifications at 3 different levels -
Associate Level - CCNA Certification
Professional Level - CCNP Certification
Expert Level - CCIE Certification

Now let's understand what basically CCIE is, what is the growth and scope of CCIE in 2018 and what is the major differences between CCIE Security and CCIE R&S?
CCIE Routing and Switching V/s CCIE Security
See the image below to better understand CCIE R&S Integrated V/s CCIE Security -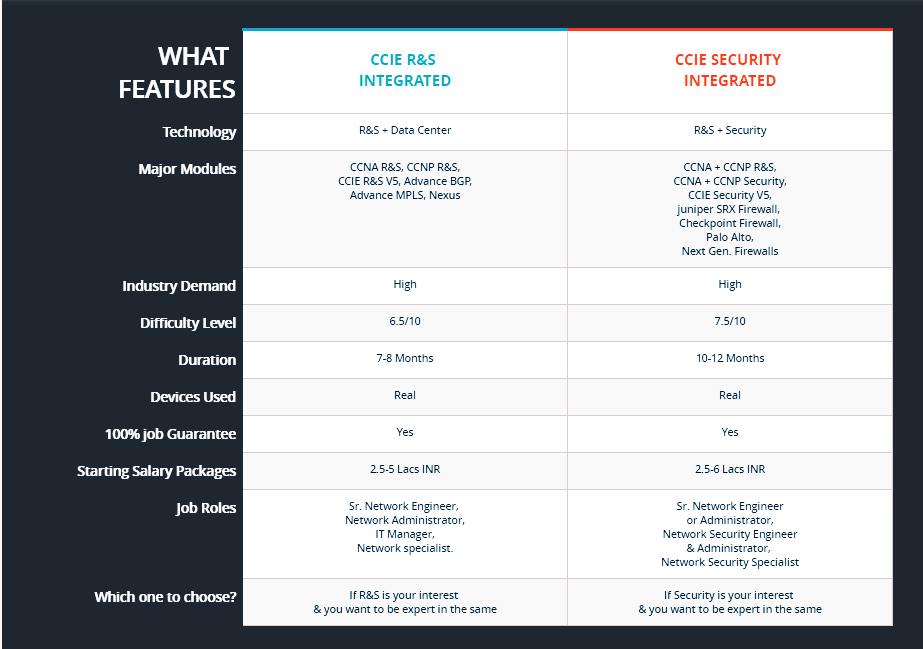 About
Majority of networking aspirants are pursuing various networking courses in order to establish their career, one of the known courses is CCIE Routing and Switching certification course. CCIE R&S is highest and the most demanding level of Certification, offered by Cisco Systems.
CCIE R&S integrated certification course is the ideal combination of CCNA R&S + CCNP R&S + CCIE R&S Certifications making you eligible for job roles related to Cisco Networking.
You'll get to learn about -
Network designing based on the enterprise level of Cisco Enabled Scalable Networks.
Installing, implementing and configuring high-end Cisco routers and switches using technologies include- RIP, Multicast, VTP, GLBP, IPV6, etc.
Monitoring, managing and troubleshooting the hard-core complex network.
Know more about the course- https://www.networkbulls.com/training-ccie-institute-india
Whereas, if you're curious about your career, growth and highest paying salary packages, without any doubt opt CCIE Security/ Integrated certification which is a perfect combination of Cisco Routing & Switching and Cisco Network Security technologies, making you the expertise of Network Engineers and Network Security Engineers both.
You'll get to learn - 
1. Network Designing, where you'll get to learn about how to design network and security solutions for your organization using Cisco routers, switches, firewalls, IPS systems, iron posts and ISE servers. 
2. Network implementation, where you'll get to learn about how to implement enterprise level of complex networks.
3. Network Security, where you'll get to learn about designing and implementing security solutions for the network using Cisco technologies.
Visit to know more- https://www.networkbulls.com/training-ccie-security-india
Job Designations for CCIE certified employees -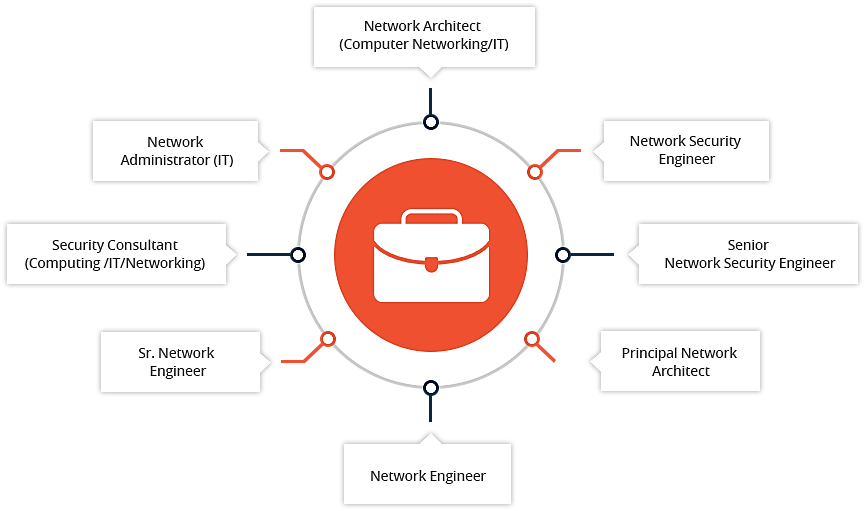 Eligibility for CCIE Certification -
An aspirant should be a graduate or post-graduate from any stream (B.Tech/ BCA/ MCA, BS, MS, BE is preferable), also should have 2 years of industrial experience in networking.
Recommended read: Record Breaking Job Placements After CCIE Security Training From Network Bulls
CCIE Salary Packages in India in 2018 - 
The Salary offered by are based on both skills and certifications of the aspirants.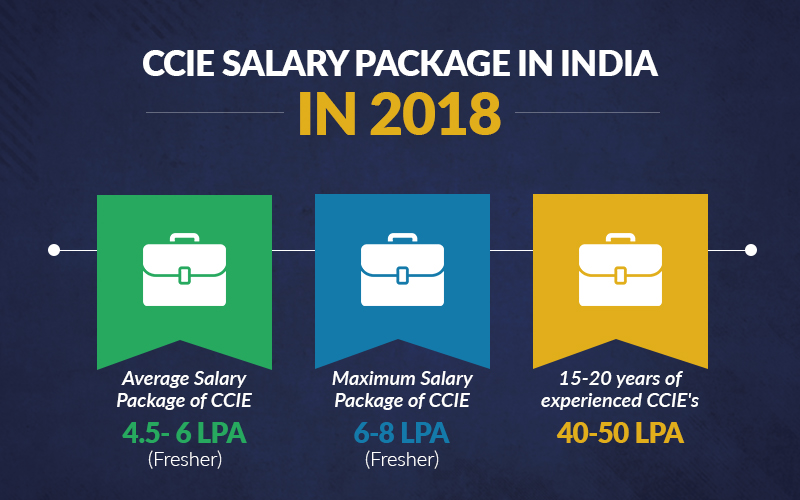 Popular Cities for CCIE Jobs in India -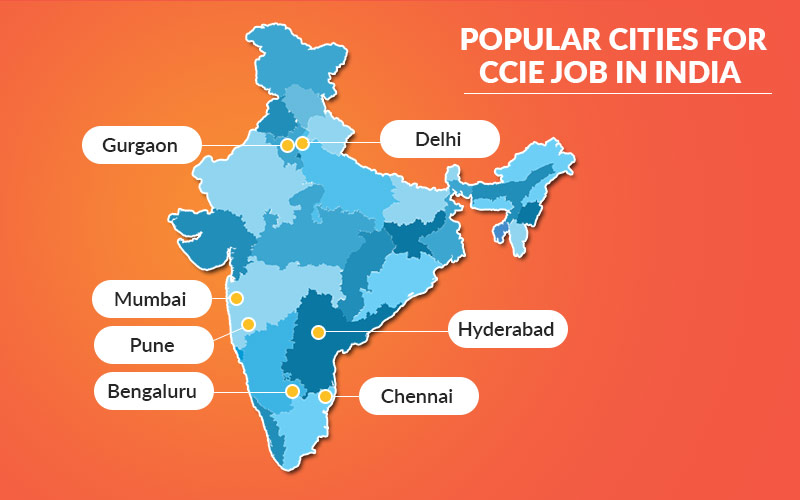 Popular Companies in India Hiring CCIEs -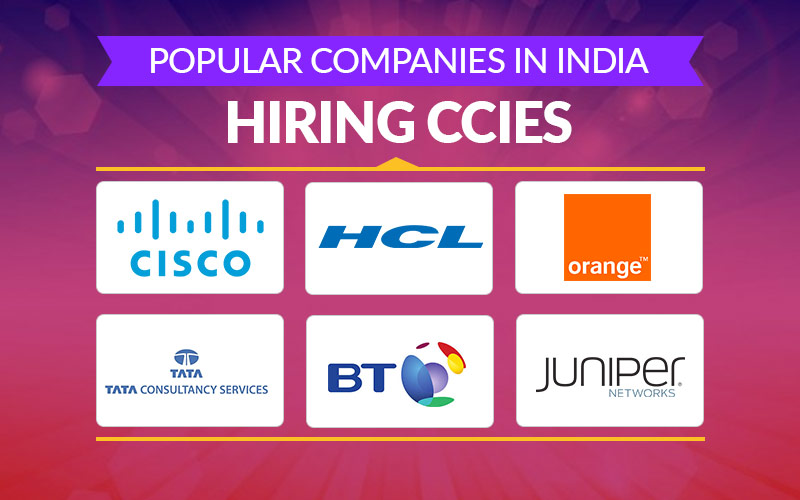 Apart from the above few other prominent names are - Aricent, Accenture, CSS Corp, Genpact and Tech Mahindra.
Also read: How Network Bulls Students Clear CCIE in 1st Attempt Mostly, Over 95% CCIE 1st attempt Success Rate in 2017
Scope of CCIE in India in 2018 - 
Anyone with the interest in Networking can go for CCIE Certification. There are no formal prerequisites for this certification but one must have in-depth knowledge about networking and how to pass the CCIE examination. There is a lot of scope in CCIE in India in 2018 for both freshers and experienced people.
However, CCIEs are always in demand and IT giants like Cisco, TCS, Orange, HCL, Tech Mahindra, HP, Wipro, Infosys, Accenture, Aricent, and many more, accept CCIE certified professionals with open arms with high ended salaries. In simple words, the scope of CCIE is becoming incomparable especially in India as job opportunities for CCIEs are becoming endless and growth is getting exponential.
See scope of CCIE- https://www.networkbulls.com/training-career-as-ccie
So, if you are serious about your career and want to achieve your dream job with a decent salary in IT industry, Network Bulls, Gurugram, India will be an ideal destination for you to study CCIE and giving wings to your networking career.  
Network Bulls, Gurugram, is one of the best networking institutes offer networking courses with the biggest Cisco training labs for practicing and 24*7 lab facility in the Delhi/NCR with lots of educational facilities.
The best part about the institute is that it offers 100% job placement guarantee in job-oriented courses. The trainers at NB provides constant support and have 5 to 15 years of industrial experience in networking.

Download PDF
Know About The Scope of CCIE in India: Salary Packages and CCIE Routing & Switching V/s CCIE Security
So, the opportunity is at your door, go and grab it!! Visit Network Bulls today and enroll at best IT/ networking certification courses and make your careers fly!!!
See job-guaranteed courses- https://www.networkbulls.com/nb-jobguarantee
Visit our official website- www.networkbulls.com