How Rohit Passed CCIE in 1st Attempt after CCIE Training at Network Bulls?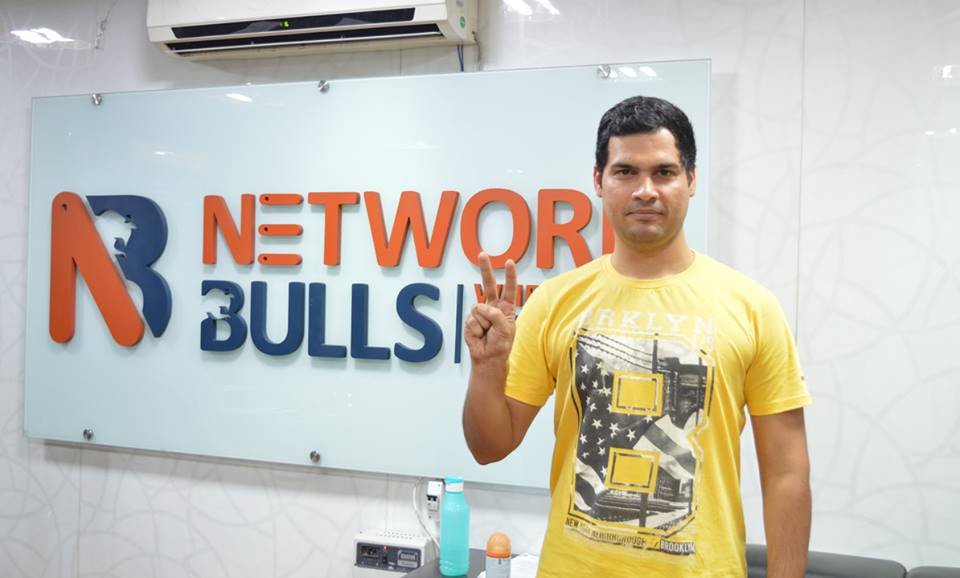 By
Network Bulls
Achieving a dream goal has never been so easy for anyone but it is not impossible. However, it might seem to be but believe me.
"It always seems impossible until it is done"
And, if it would have been impossible then it would be same for every human being on this Earth.
Yes!!!
If even a single person can make it possible, then why can't you?
All it needs is the true dedication, right guidance, and consistent hard work until you achieve the success.
Rohit has portrayed one of the best examples that achieving your dream goal is tough but not impossible. Cracking the Cisco CCIE examination in the first attempt is still a dream for hundreds of Cisco aspirants but Rohit cracked the same in the first attempt only.
Recommended read: How Network Bulls Students Clear CCIE in 1st Attempt Mostly, Over 95% CCIE 1st attempt Success Rate in 2017
Rohit CCIE Success Story Starts at Network Bulls 
Rohit was dedicated to crack the Cisco CCIE examination in the first attempt so he decided to enroll at the best Cisco training institute in India and enrolled at Network Bulls.
After joining Network Bulls, Rohit worked day in and day out for gaining in-depth knowledge and learning the practical implementation of the technology.
After achieving the biggest milestone of his career, Rohit explained the role of Network Bulls and its facilities in making his dream a success.
Let's hear from Rohit How to Clear CCIE in 1st Attempt?
"I recently cracked CCIE Routing and Switching exam in the first attempt. All the credit of my success goes to Network Bulls' training team and the facilities.
They have the world's biggest Cisco training labs equipped with latest Cisco devices, silent zone, and discussion zone. It has played a vital role in my success as they are accessible all round the clock. So, I used to sit in the labs for long hours. In addition, the learning environment in the labs always motivated me to extend my boundaries.
Trainers at NB are very supportive, professional and always ready to walk an extra mile for the better understanding of students. Thanks NB for the great facilities!!
So, this was Rohit who cracked Cisco CCIE examination in the first attempt and you can be the next to crack the examination in the first attempt.
At Network Bulls, we celebrate 90% 1st attempt CCIE success rate. Our aim is to provide the best networking training to students for making them an expert in networking and they end up cracking the Cisco certifications in the first attempt only.
Network Bulls has a glorious history of CCIE results as there is a long list of students who cracked the examination in the first attempt.
And if you also want to be the one then Network Bulls is the right destination for you!!!

Tips to Pass CCIE from Rohit
As we discussed more with Rohit, we found what led to his astonishing success. Here are the biggest pointers - 
CCIE Training should be done under CCIE Certified Trainers
Practical knowledge is must and everyone should join Cisco training institute that has real devices
Continous Study and Hard Practice to master Networking Modules/Skills
The Learning environment of training company also matters a lot
Believe in your CCIE Goal and never stop studying for it
Also read: Find Out Effect of GST on Cisco CCNA, CCNP and CCIE Certification Exam Fee
In the end
Clearing CCIE in the 1st attempt is a regular custom at Network Bulls. Rohit is just the one example, Pawan, Shambhu, Yugvir, Kashish, Suju, Liyas, Hemant and the list is endless. Today uncover the secret tips to pass CCIE we have covered Rohit's Story today and in upcoming days would be coming with more Network Bulls CCIE Success Stories.
Meanwhile, if you are interested in NB Courses then to register you can visit our Gurugram center or call us on our toll-free number 1800-313-2545. International students can connect with us on Whatsapp over +91-8745885377 or +91- 9540774889.