How Network Bulls Students Clear CCIE in 1st Attempt Mostly, Over 95% CCIE 1st attempt Success Rate in 2017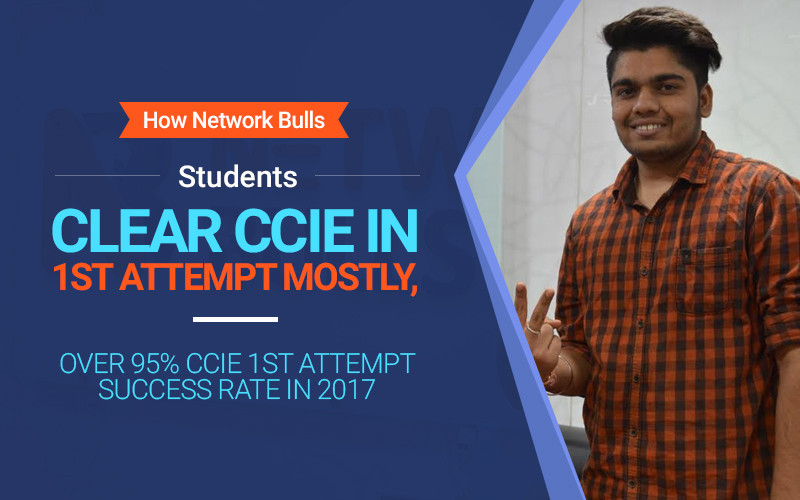 By
Network Bulls
"Success is not a magic but the result of Continuous hard efforts"
Yes!! Success demands continuous hard work and right guidance. This combination – "Hard Work and Right Guidance" can help you to accomplish the goals which seem quite impossible.
Network Bull's students have set the perfect example for this. 95% plus students at NB crack the Cisco CCIE Certification - which is still a dream of every networking aspirants, in the first attempt only.
This great achievement is the result of their hard work and our expert guidance with numerous educational facilities which make their CCIE journey a bit easy.
Network Bulls has achieved a great victory and beaten its own record, you might be amazed to know about it. 
"Students at NB passed Cisco CCIE Exam back to back in the first attempt, making NB CCIE 1st attempt Success Rate over 95%"
It's a moment of celebration for our students but also a moment of pride for Network Bulls and team. We congratulate all our students for such a grand success and wish them all the best for their bright career ahead.
Recommended read: Network Bulls Delivers Record Breaking Placements for CCIE Courses Again | 150+ Students Placed June - Aug 17
Let's find How Network Bulls Students Cleared CCIE Easily, Tips to Pass CCIE Exam in 1st attempt
After completion of Cisco networking training at NB, students appeared for Cisco CCIE examination and cracked the same.
After achieving the grand success in their career, our students have provided their feedback about their training and NB's role in their success.
We are also curious to share their feedback so that you can take out the tips to pass CCIE exam in 1st attempt. let's hear the role of Network Bulls – India's No.1 networking training institute in making them CCIE certified in the first attempt.
Mr. Suju | CCIE R&S #56973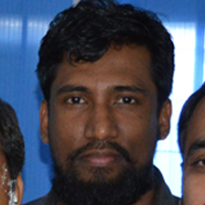 First in our list is Suju, he enrolled at Network Bulls for CCIE Routing and Switching course training with the high aspirations of becoming a CCIE certified candidate. Post-completion of his training at NB, Suju achieved the biggest milestone of his career. Let's hear from Suju – the role of Network Bulls in his grand achievement – 
"Hi guys, I have recently cracked the Cisco CCIE R&S exam in the first attempt and the credit of this great achievement goes to Network Bulls. I enrolled at NB with a single aim to become a CCIE certified professional and the team at NB served a long way in accomplishing my goal.
Labs are equipped with latest Cisco devices and accessible 24*7. Thus, you can sit in the labs for long hours, refining your networking skills. The best part is that trainers were always available to solve my queries which kept me learning for long hours. Thanks, Network Bulls and team for helping to achieve the biggest milestone of my career"
Mr. Moradeyo of Nigeria | CCIE R&S #56955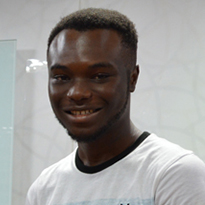 Next in our list is Moradeyo who came all the way from Nigeria for pursuing CCIE R&S training at Network Bulls. He wanted to become Cisco CCIE certified thus enrolled at NB as he was quite impressed by our CCIE results. Recently, he also got his name added to our CCIE results, let's hear from Moradeyo –
"Hi everyone, I am Moradeyo and I came to Network Bulls, all the way from Nigeria for achieving CCIE certification. After looking at the NB's CCIE Success record, I decided to enroll at Network Bulls. I really had very high expectations from Network Bulls and all my expectations were completely met by NB and team.
The technical training team is the best. The trainers are always ready to walk an extra mile for students. The management team takes care of all our requirements and is always available to help us.
Recently, I cleared Cisco CCIE Routing and Switching examination in the first attempt (#56955) and achieved the biggest milestone of my career. I am really thankful to NB and team for their valuable guidance and support."
Mr. Hemant Mehta | CCIE R&S #56961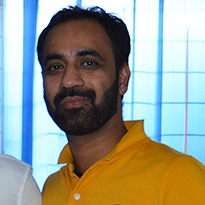 Hemant is next in our list of recent CCIE champs. Like others, he also cracked the Cisco CCIE certification in the first attempt and gained his CCIE number #56961. Let's hear from Hemant –
"Network Bulls is the best networking training institute and if you want to be a CCIE then NB is the right place for you. Here, you get the guidance of experts as well as the advanced facilities for gaining in-depth knowledge of networking.
CCIE certification is about learning the practical implementation of the technology and Network Bulls provides 100% practical training which serves a long way in cracking the examination in a single go.
I recently passed the CCIE R&S examination and gained my CCIE number #56961. If you also want to achieve a CCIE number then enroll at Network Bulls, learn under the guidance of experts, gain in-depth knowledge of networking and crack the examination in the first attempt."
The list is long, like these 3 Mr. Pawan, Shambhu, Rohit, Dhirendra and many more cleared CCIE in 1st attempt from Network Bulls. To see Network Bulls CCIE Results Click Here.
Read also: Find Out Effect of GST on Cisco CCNA, CCNP and CCIE Certification Exam Fee
From above CCIE Success experiences, we can find following points or you can say tips which made their CCIE Success possible - 
Dedication and Hard Work - 1st & Important Ingredient of Success
Practical Training on Real Devices at NB's World Largest Lab not on simulators
Freedom to practice and polish skills for unlimited hours in lab with 24x7 lab access
Training by CCIE Certified Trainers
The Motivational Learning Environment which is a USP of NB
With above 5 points in place, anyone can become a CCIE, You can be Next?

Download PDF
How Network Bulls Students Clear CCIE in 1st Attempt Mostly, Over 95% CCIE 1st attempt Success Rate in 2017

Conclusion
Becoming a CCIE is a big achievement for any networking aspirant as it boosts his or her career to highest level. CCIE Certification validates a candidate's networking skills and expertise. 
But a lot of networking aspirants suffer to cross the line also and could not make it.
There are only 56000 CCIE Certified professionals worldwide.
Considering global population which is more than 7.5 billion this number is hardly anything. It also tells how much value CCIE Certification holds. To become a CCIE, that too in the 1st attempt like Network Bulls Students Mr. Suju, Hemant etc.every networking aspirant must take care of following tips -
Hard Work & Dedication
Practical Training on Real Devices
Guidance of a CCIE Certified Trainer
Learning environment
At Network Bulls, we provide Cisco CCIE Certification courses training and if you are interested in any of the Cisco Courses offered by Network Bulls then Contact Us on 1800-313-2545 or email us at admin@networkbulls.com. International students can contact on +91- 9540774889, 8745885377.
It is one of the best institutes for Cisco training in Delhi / NCR. I have a great learning experience with Network Bulls. Trainers are really very cooperative and helpful. The efficient training and practice material that they provide is very fruitful
Shri Harsha