Cisco launches a new version of CCNA, know the changes!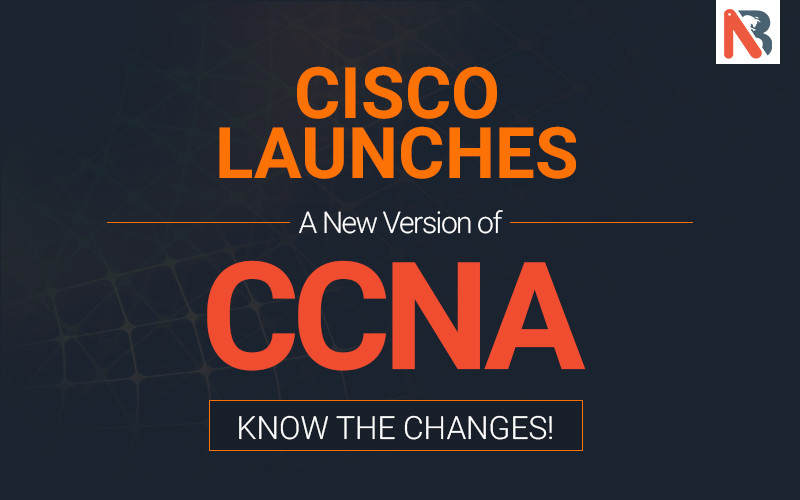 By
Network Bulls
Difference in CCNA 200-120 Version 2 and CCNA 200-125 Version 3
With the passage of the time the technology has grown at quite a fast pace and thus, the need of qualified and skilled IT professionals have also increased. In today's era more of the work is done via computer, tablets, smart phones etc. and a little bit of technical or network fault stops all the work. Hence, a qualified IT professional is of immense importance for any company.
For imparting the knowledge of the latest technology Cisco has also made changes in its certification course. CCNA New version is getting launched in the upcoming months and many major changes have been made in the course. Many topics have been added and many of topics have been removed. The new version of CCNA is known to be version 3 and the new course is numbered as CCNA v3.0 200-125. The last date to appear for the CCNAv2.0 200-120 exam and ICND1 v2.0 100-101 is declared to be 20th august 2016. However last day to appear for ICND2 V2.0 certification exam is 24th September 2016.
Changes made in CCNA new version
Below listed is a brief of the Advancements made in the new version of the CCNA.
New Topics added in syllabus of new version
VPN topic is included in a detailed form and includes Client VPN technology, site to site VPN, and DM VPN.
IPv6 routing – protocol, knowledge and configuration will be given more focus.
QoS concept to be taught in detailed to the students which will include policing mechanism, shaping, marking etc.
A deep knowledge on cloud resources which are deployed in almost every enterprise today
A deep awareness on programmable network architectures as well as separation of data plane and control plane.
In addition lab sessions for extended practice will be designed for giving a deep understanding to the students.

Topics removed from syllabus of CCNA V3.0 200-125
Some of the Topics, which are excluded from new version, are GLBP, VRRP, contrast bridges -and-hubs, troubleshooting frame relay, layer-0 1 issue etc.
ICND1 v2.0 – 100-101 has new code and version, i.e. ICND1 v3.0 – 100-105, and ICND2 v2.0 has been changed from ICND2 v2.0 200-101 to ICND2 v3.0 200-105.
If you are starting fresh with CCNA certification and this is your first time, then you need not worry about the above-specified Changes, all in this article, as you will study the latest version. However, if you have given an ICND1 or ICND2 V2.0, then you will have to study the changes for your upcoming attempt.
Network Bulls being the Best Institute for CCNA course in India, has started offering CCNA R&S V3.0 200-125 Certification Training in our Delhi, Gurgaon Center. If you are looking for updated training of CCNA R&S Certification in India, Network Bulls is the best choice because of its World's Biggest Cisco CCNA Training Labs, 24x7 lab facility and biggest team of industry experienced Cisco CCNA, CCNP and CCIE Certified trainers. We recommend you to make a list of some good CCNA course training institutes in Delhi and Gurgaon, and visit them one by one. Have a look at their labs and see if they are offering CCNA course training on real devices, and then make your decision by comparing them all. Happy learning!