#NB Tech A03 - Checkpoint and Cisco Network Security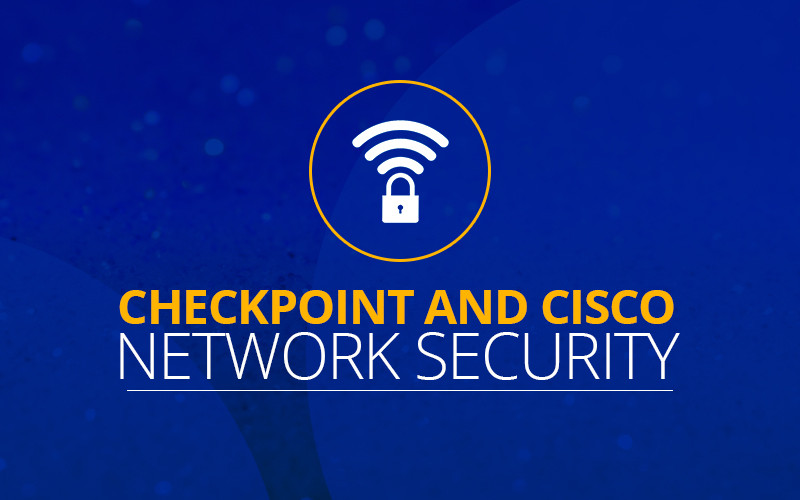 By
Mohit Bhalla
Welcome to third article of NB Technical blogs series.
Many companies manufacture networking equipments which are used by various organizations worldwide. Like Cisco manufactures ASA firewalls, certain other vendors produce their own firewalls too. Checkpoint is one such company/organization whose firewalls are being used by many distinctive organizations apart from Cisco curated ones. Checkpoint firewalls, like other firewalls are used for making the network securing process much easier and simpler by examining and identifying each piece of information being sent through it. It basically acts as a filter that checks the information or data for its validity classifying it as a threat or no threat to the computer system.
Firewalls form a major part of our online security system protecting our systems from getting hacked or breached. Various online threats not only pose risk to our personal information or office systems but also targets the official/confidential information stored within. With our personal information being at stake of getting hacked and misused leads to serious consequences for people and organizations. Due to the number of vendors available in market, companies prefer hiring security candidates having knowledge of multi-vendor firewalls. Individuals having a CCIE certification with knowledge of multi-vendor firewall becomes an asset for companies. There are very few training institutes offering Checkpoint courses. NB offers the same as add on course to CCIE Security aspirants.
Network Bulls, a pioneer in network security training provides outstanding training on Cisco networking courses on CCNA, CCNP, CCIE, CCSA (Checkpoint Firewall), MCSE, etc. producing world class networking professionals from the last 5 years, Network Bulls is known for being the best CCIE Security training provider in India. Our CCIE Security course module enables candidates to be well versed with all the security concepts which include topics like network security protocols, applications and infrastructure security, threats, vulnerability analysis, threat mitigation, etc. Our CCIE Security Integrated program not only prepares aspirants on the blueprint of security given by Cisco but also prepares them in manner that they whilst having knowledge about security concepts know in depth about routing and switching technologies as well. We even provide a complimentary training on Checkpoint Firewall to our candidates enrolled in CCIE Security Training Program making them a complete package (as they know about R&S technologies, security technologies plus how to work with Checkpoint firewalls as well).