Certified Ethical Hacking Training | CEH V8 Course Training | CEH V8 Certification #NB Tech A05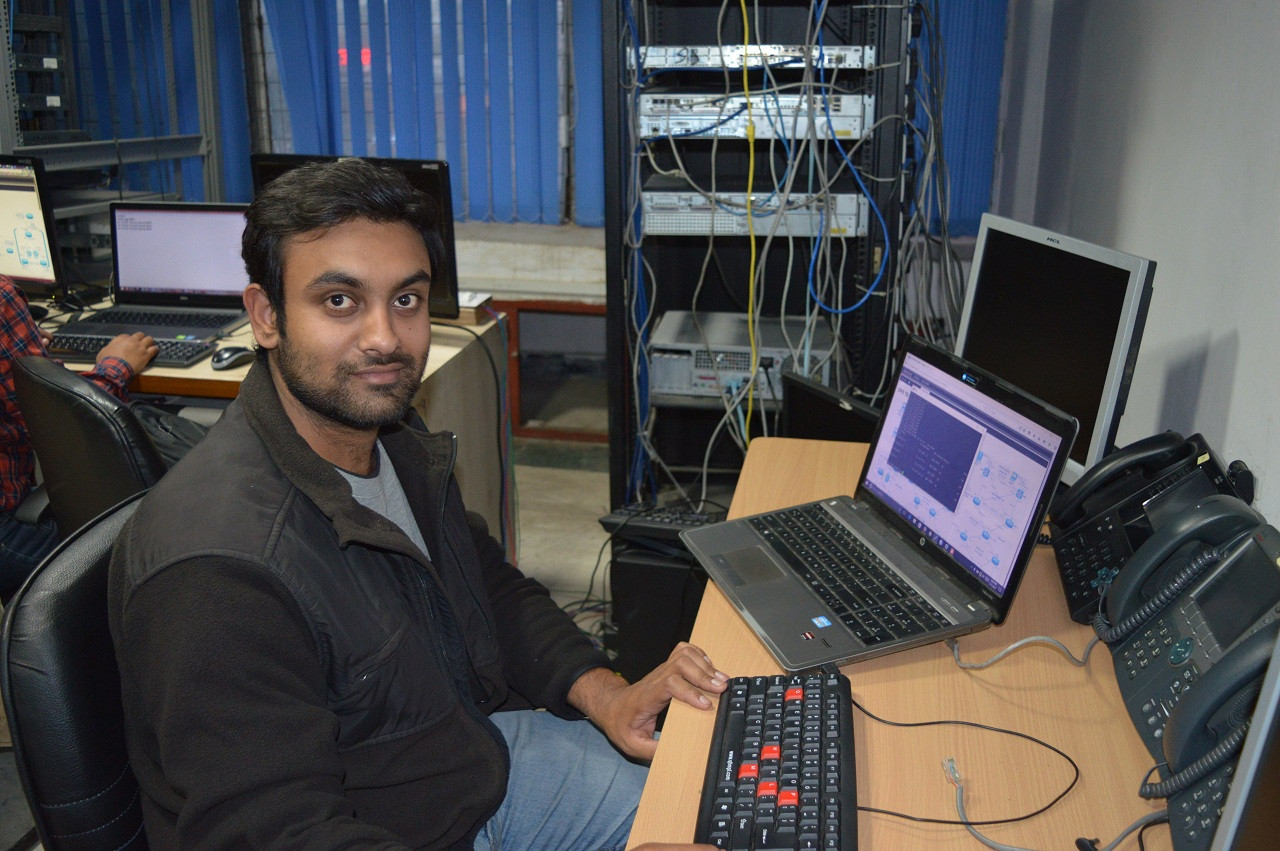 By
Mohit Bhalla
Who is a hacker? How is he an ethical one?
A hacker is a person who breaks or breaches into one's system posing few or more threats to the organization or an individual. The role of a hacker in a company is usually categorized by safeguarding organization's information by performing certain security checks for identifying potential threats that may pose vulnerabilities to organization's data and secrecy. Now talking about how a hacker can be considered ethical? Referring a hacker as ethical commonly portrays that he/she deliberately make an attempt of breaking into company's security system for checking the longevity of system against malicious threats and breaches. Precisely quoting, an ethical hacker is legal hacker that has the right of breaking into a company's system, checking it for all possible security errors minimizing or eliminating any malicious attacks that may occur in near future.
What exactly is Ethical Hacking?
For hacking to be considered as ethical or legal calls in for certain level of permission or rules to be followed on the part of the hacker. Rules like written permission of breaching and organization's security system in order to identify various risks or attacks. While performing ethical hacking companies or individual's privacy must be protected, under all circumstances. Post completion of hacking process, everything must be kept secured and closed leaving no room for future malicious exploitation. Post finding various errors and vulnerabilities within the system, all the errors must be known to the concerned authority of the organization.
CEH – Certified Ethical Hacking training at NB, Now Available!!
Post receiving numerous queries regarding CEH course training at our Institute made by our international students coming from across the world, we have finally started imparted exceptional quality training services on Citified Ethical Hacker (CEH) V8 course. This certification has been specially designed and introduced for our international students coming from various countries of the world. The CEH course training imparted by Network Bulls will transform the upcoming hackers into skillful certified security protectors. The course covered during training of CEH certification will make aspirants well versed with all the technologies required to protect and safeguard or improve company's security system, making it hacking attack resistant as much as possible.

Download PDF
Certified Ethical Hacking Training | CEH V8 Course Training | CEH V8 Certification #NB Tech A05
Many students from various countries enquired about best CEH course training institute in USA, UK, Nigeria, Africa, Angola, Malaysia, Singapore, etc. as all of them wanted to know about Network Bulls training on CEH certification in their respective countries.
So if you are searching for CEH certification training or CEH Bootcamp training and need some more information on the same, get in touch with us by dropping a mail at admin@networkbulls.com or call us at: +91 9560148410, +91- 9560148409. For more detailed information about the schedules and fee structure, kindly visit: https://www.networkbulls.com/international