Career in Cyber Security & Ethical Hacking vs CCIE Security in 2023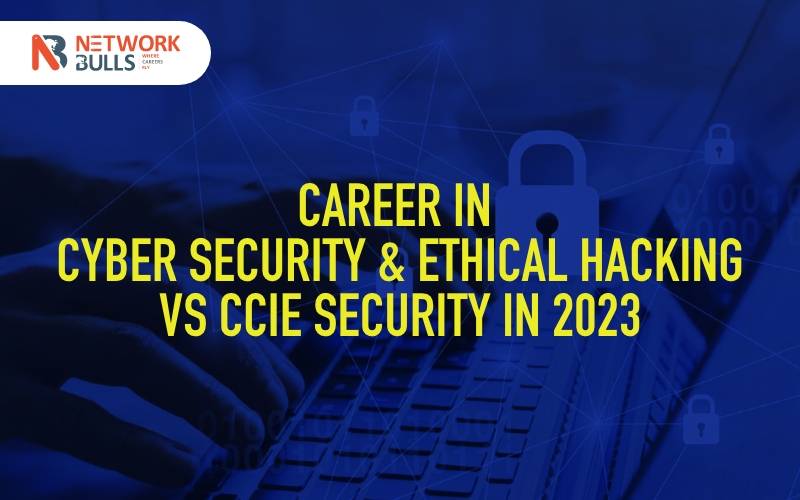 By
Networkbulls
Are you considering a career in the tech industry but unsure of which path to take? Look no further! In this article, we delve into two of the hottest fields in technology: Cyber Security & Ethical Hacking vs CCIE Security.
In 2023, these areas are experiencing tremendous growth, and the demand for professionals in these fields is skyrocketing. Cybersecurity & ethical hacking and CCIE (Cisco Certified Internetwork Expert) are careers in the technology field, but they differ in their focus and responsibilities.  
Read on to learn about the differences, job opportunities, and career prospects of these exciting career paths, and make an informed decision about your future.
What is CCIE Certification?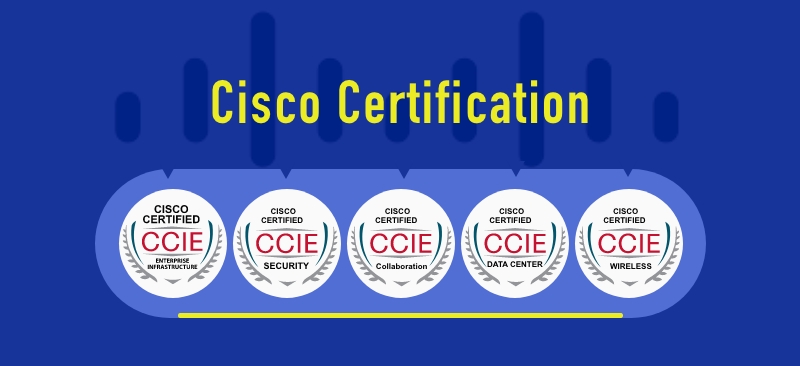 CCIE, on the other hand, is a certification offered by Cisco Systems and focuses on the design, deployment, and troubleshooting of Cisco networking solutions. CCIE-certified professionals are experts in designing, deploying, and maintaining complex networks using Cisco technologies.  So, the choice between a career in cybersecurity and ethical hacking and CCIE will depend on your interests and the skills you want to develop. 
If you are interested in protecting computer systems and data against cyber threats, then a career in cybersecurity and ethical hacking might be a good fit for you. If you are interested in networking and have a strong technical background, then a CCIE certification might be a good choice.
Benefits of a Career in CCIE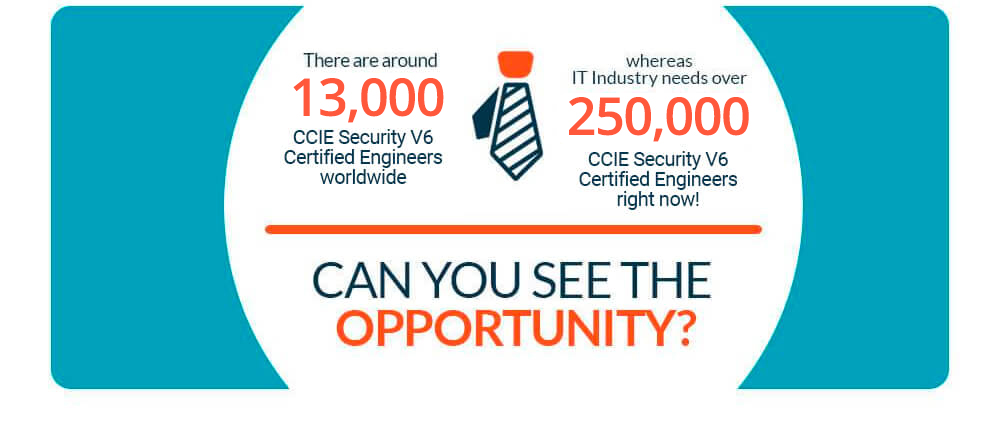 There are many benefits to pursuing a career in CCIE. Perhaps the most obvious benefit is the potential for increased earnings. According to Comparably, the average salary of CCIE-certified professionals in the US is $140,630 (Rs 1,15,00,000) and it can grow upto $721,217 (Rs 5.96 Crores) with around 20 years experience. 
But increased earnings are just one of the many benefits of pursuing a career in CCIE. Another benefit is job security. Because the demand for qualified network professionals continues to grow, those with CCIE certification will be high in demand by employers. This means that CCIE-certified professionals can be choosy about where they work and can demand higher salaries and better benefits.
CCIE-certified professionals also enjoy increased job satisfaction. A recent study by Cisco found that 85% of CCIEs reported being satisfied with their current job (compared to just 60% of non-certified IT professionals). The same study found that CCIEs were more likely to feel challenged at work and feel like they were making a difference in their organization.
If you're considering a career in networking, obtaining your CCIE certification is a great way to set yourself apart from the competition and improve your career prospects. The benefits of increased earnings, job security, and job satisfaction make pursuing a career in CCIE a wise choice for anyone looking to enter or advance in the field of cyber security.
What are Cyber Security & Ethical Hacking Certifications?

Cyber Security and Ethical Hacking are focused on the security of computer systems, networks, and data. The professionals work to identify, prevent, and mitigate cyber threats to an organization's systems. They may perform security assessments, implement security controls, and respond to security incidents.  
Cybersecurity and ethical hacking certifications are professional certifications that demonstrate an individual's knowledge and expertise in the field of cybersecurity. These certifications validate an individual's skills in identifying and mitigating security threats to computer systems, networks, and data.
Career in Cyber Security & Ethical Hacking vs CCIE: Which is the Better Option for You?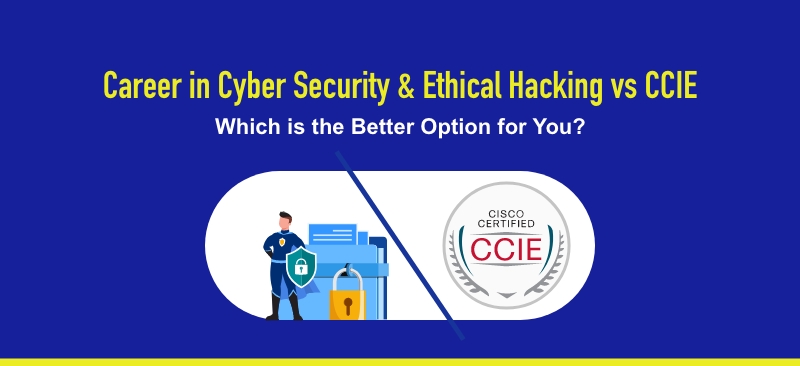 When it comes to choosing between a career in CCIE or ethical hacking, it really depends on what you are looking for in terms of job satisfaction and earnings. If you are interested in a career that is both challenging and rewarding, then CCIE may be the better option for you. The demand for qualified networking professionals continues to grow, meaning CCIE-certified professionals can be choosy about where they work and can command higher salaries and better benefits. However, if you are simply looking for a high-paying job, then ethical hacking may be the more lucrative option. Ultimately, the decision comes down to what you value most in a career.
How to Become CCIE Certified?
While training courses and certifications can be helpful in advancing your career, it is also important to have hands-on experience and a strong understanding of the technology. Pursuing a CCIE certification requires a significant investment of time and resources, so it is important to carefully consider your career goals and the value that a CCIE certification will bring to your career before enrolling in a training course. 
Network Bulls is one of the leading networking training institutes providing CCIE Security V6 Training, CCIE Security Course, CCIE Enterprise Infrastructure Course, CCIE R&S Course, and other CCIE Courses. Network Bulls claims to offer a 100% job guarantee with their courses, which may be attractive to individuals who are looking to make a career change or improve their job prospects.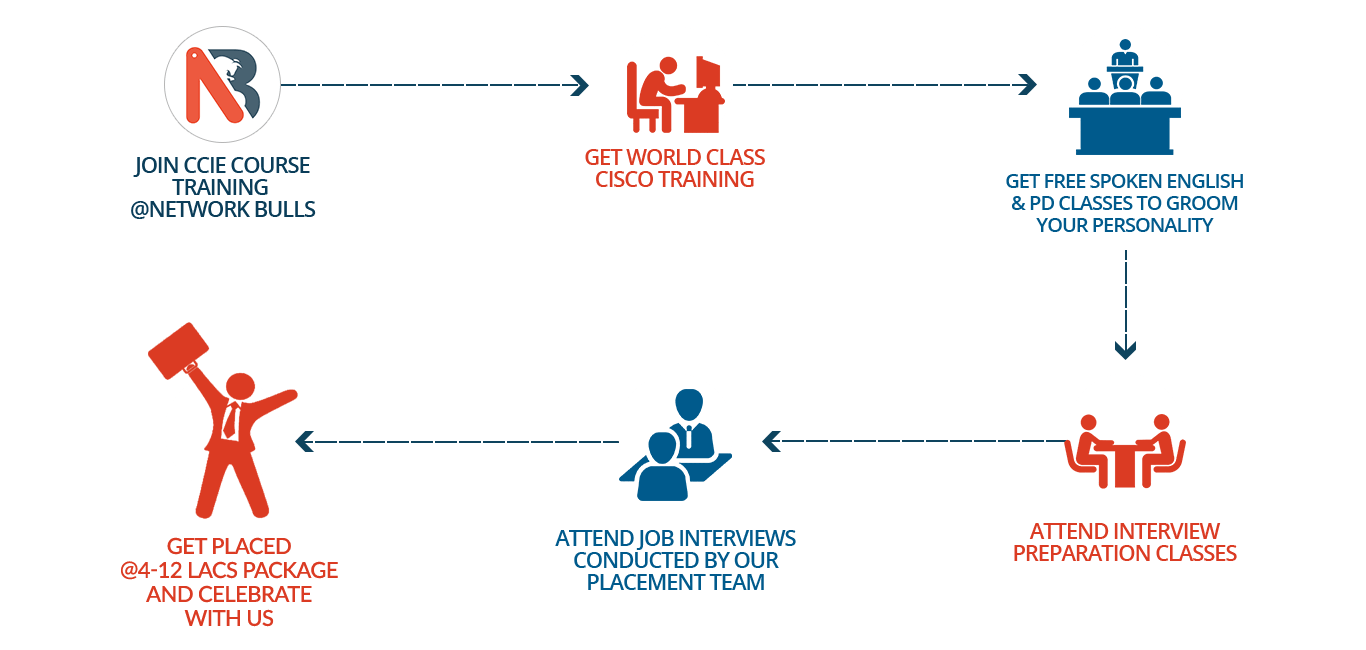 We offer CCIE certification training in several tracks, including CCIE Enterprise, CCIE Security, CCIE Service Provider, and CCIE Data Center. Our training programs include both theoretical and practical components and are designed to help students prepare for the CCIE certification exams.  In addition to CCIE certification training, we also offer training courses for other Cisco certifications, such as CCNA (Cisco Certified Network Associate) and CCNP (Cisco Certified Network Professional).
To know more about our networking courses, get in touch with us today!