Breaking Our Own Record, Check Some Recent Placements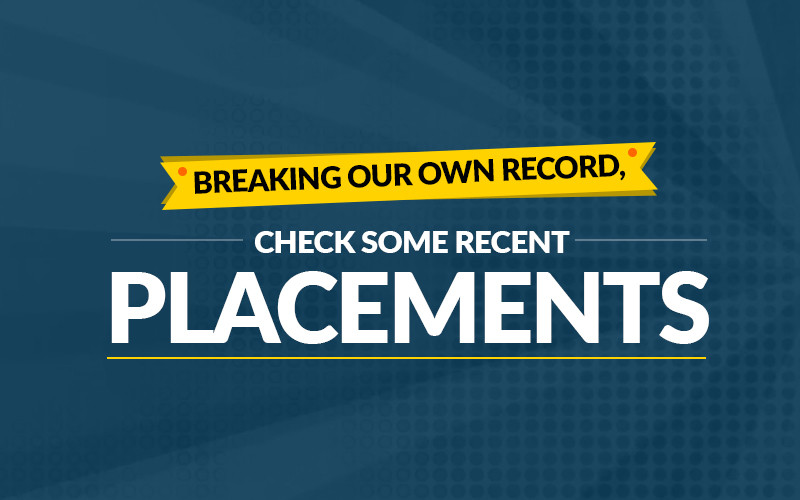 By
Network Bulls
We believe that the dreams are those which never let you sleep and our dream is to make every student's dream come true. Proud is the moment when we see our students scattered across the World placed in the reputed companies. We work harder and harder to give IT industries the best networking professionals. We as Network Bulls, don't believe in taking rest we complete our goals and then take a long breathe saying that yes we have done it.
Network Bulls has set an expectation in placing the students in the reputed industries in India and overseas. Now, the Network Bulls has exceeded the expectations and giving the terrific results than expected.
Network Bulls is breaking its own records by placing more and more students in the IT industries. Here, we will discuss about the journey of the successfully placed students and also we will listen to the words that the students want to share about their journey of success.
Let's take the spotlight over the star performers of the Network Bulls, who made us proud-
Students' dedication is also required to hit the bull's-eye. To get trained successfully that the pedagogy given by the trainers should make room in the minds' of the students. Here are some phenomenal students who all have worked hard to make their career bright and also to make Network Bulls proud.
1. Vikas Saini- CCIE Security Integrated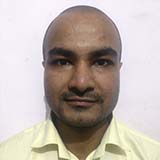 Joining Network Bulls was the best decision I made for my career. I did CCIE Security Integrated Training Program from here under CCIE Experts and they laid my foundation on Cisco Security. Now I know everything that needs to be known in this field. I got the job placement in Renovision-Wipro as a Network Engineer and getting a decent package.
All thanks to NB and its team!
2. Kunduru- CCIE Security Integrated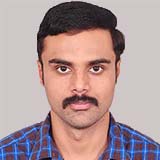 I joined Network Bulls for CCIE Security Integrated Training Program and I must say that it was the best training program I've ever had. The trainers here are very kind and experienced. They trained me very well that I am able to work with confidence in Presto as a Network Engineer.
My sincere thanks to the whole team of Network Bulls.
3.Naval Kishore Mishra- CCIE R&S Integrated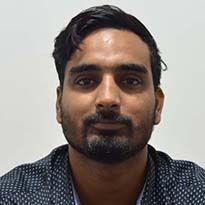 I wanted to make my career in Cisco networking so joined Network bulls for its CCIE R&S Integrated Training Program which covers CCNA, CCCNP, and CCIE R&S Certification Trainings. They trained us from the very basic and moved onto the expert level later making me an expert in this domain. I am happy to get the job placement form Network Bulls in Genpact as a Network Engineer. 
Highly grateful to the NB team.
4. Aditya- CCIE Security Integrated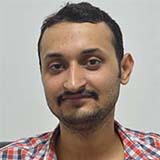 My thanks to Network Bulls and its team for their continuous efforts and support put in my training. I opted for CCIE Security Integrated Training Program by the end of which I knew everything about Cisco Security and started applying for the jobs. I was trained thoroughly in classes and practiced rigorously in labs. After my training, I got placed in Tikona as a Network Engineer. It is all because of the efforts of the NB team.
Many thanks to Network Bulls.
5. Pankaj - CCIE R&S Integrated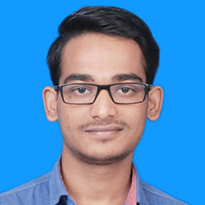 Talking to other people helped me understand that Labs are the most important aspect of Cisco Networking Triennia and that's what appealed to me the most in Network Bulls. They have the world's biggest Cisco Networking Training Labs which are open for its students 24*7. We spent most of our time there practicing.
After the completion of CCIE R&S Integrated training course, I got job placement in SISL as a Network Engineer at a good salary package.
The concepts and ideas of Network Bulls are highly appreciated.
Recommended read: Meet some Shining Star Students of NB, Getting 15-30 Lacs package in India
It's not just enough we would like to introduce some more students telling about their success stories themselves.
We have Abhishek Kumar at first
Hello friends, my name is Abhishek Kumar and I am one of the lucky students who had enrolled at Network Bulls for the CCIE security Integrated training. Internet was the source from where I got to know about Network Bulls. After completing my CCIE security training I got job placement in Gigantic at the decent salary package. I am really very thankful to the whole team of Network Bulls.
Let's hear from Govind Pandit
My name is Govind Pandit. I registered myself at Network Bulls in CCIE R&S Integrated Course and got the detailed training on all the concepts of CCNA, CCNP, and CCIE R&S Course. The trainers are really the best at Network Bulls. I like the concept of 24*7 access to the Labs for the students. It helped me a lot to achieve the success. Many thanks to NB team.
Let's have a look what Radhe Shyam says-
My name is Radhe and I am from Kanpur. I have done my graduation from Kanpur itself. After my BCA I was looking for the best Networking institute in India. I found Network Bulls is the best institute of Networking in India. I enrolled in CCNA, CCNP, CCIE R&S Integrated training program.
The placement team is really very supportive they helped me for the job placement and I have got placed in Karexpert Technologies Pvt Ltd as a Network Engineer.
Thanks to the trainers and to the placement team who has given me this golden opportunity to get the placement.
It's not done yet there are still much more things need to be shared. These are the situations where the word "impossible" makes us smile back to it. We have started with 2 classrooms and today we have a very long list of the successful students and the majority of networking folks wants to be the part of Network Bulls. Do you know why is this so?
The answer is "quality training", that makes every networking aspirant come here and get enrolled in different networking training
Here are some more successful students, who all got the placement in the well-known companies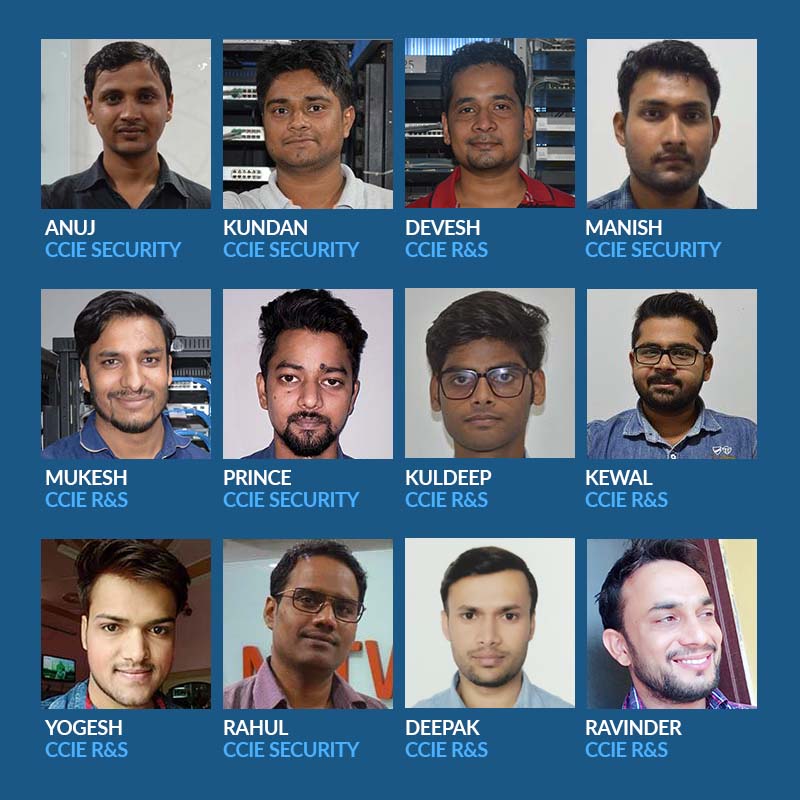 Also Read: How are NB's CCIE R&S & CCIE Security Job Guarantee Courses different?
Conclusion-
These are some of our recent placed students and Network Bulls always be a step ahead in giving the best placement results.
At Network Bulls we have a pool of Cisco certified trainers who play a very important role in enhancing the skills of the students. The whole team of Network Bulls always work together to reap the success. The team works hard silently and the result in the form of student's success shouts with the victory. Our hard and smart work will keep on elevating and we will always come out as a boom.