Best Institute for CCNA and CCNP Course Training in Delhi NCR and India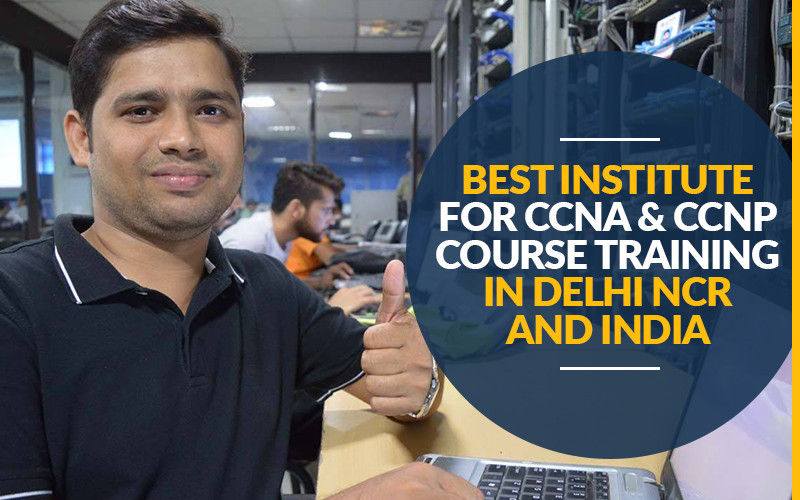 By
Network Bulls
Network Bulls is the best Institute for CCNA and CCNP course training in India. With many students giving excellent reviews to Network Bulls' training and since having the highest number of students clearing the Cisco Certified Examinations in India, it is imperative to know why NB is the best institute for CCNA and CCNP course training India?
There are many reasons to its success stories and excellent student reviews that make it the best Cisco Networking Institute in India, some of which are given below. 
1. World's Largest Cisco Networking Labs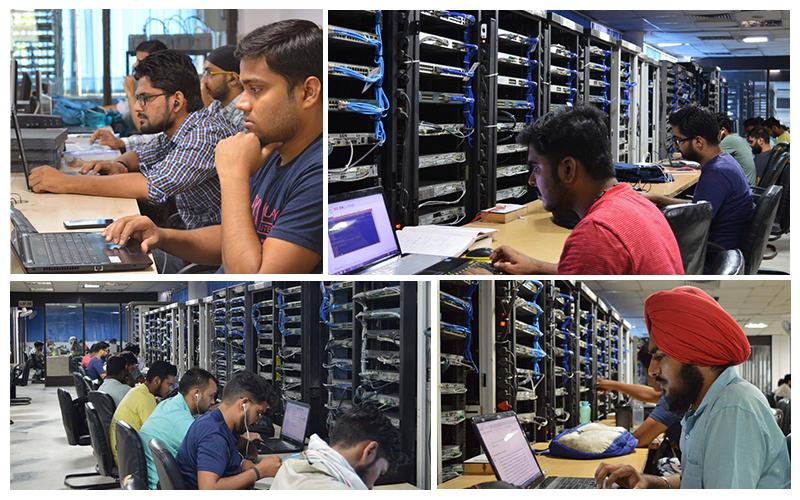 Network Bulls has the World's largest Cisco networking training labs. Having the largest lab in the World, the labs are fully equipped with cutting-edge technologies. While working, no student has to wait for someone else to finish to get their own dedicated rack. The devices are available in plenty. Also, we have separate labs for CCNA and CCNP training programs as we comprehend the need to practice each concept to understand and learn them on tips. Also, how much is it important to have a practical exposure to each topology and protocols. Therefore, we provide fully equipped labs with latest devices. Furthermore, there is a separate lab for different technologies like R&S, Security, Collaboration, DC and more. 
2. 24*7 Lab Facility with unlimited Rack Access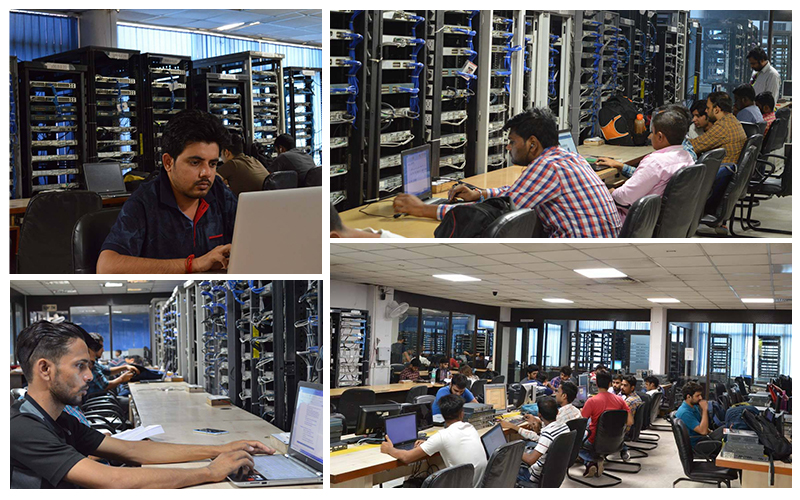 Cisco certifications being extremely important in the networking domain, all Cisco certifications are very difficult to earn and require hands-on practice in each area. Network Bulls provide 24/7 Lab Facility to all its students. This allows the students to come anytime to Network Bulls Labs at any hour and practice rigorously in the labs. Our students, being from both corporate and colleges, have limited time at hands to practice and become ace in networking. Appreciating their time constraints, we have opened the doors to our labs for 24/7 with a team of lab experts ready to help them should they get stuck at any course of time.
Moreover, the Network Bulls labs are fully equipped with the latest devices leading to unlimited rack access to each of the student. 
3. Unlimited Repetition of Batches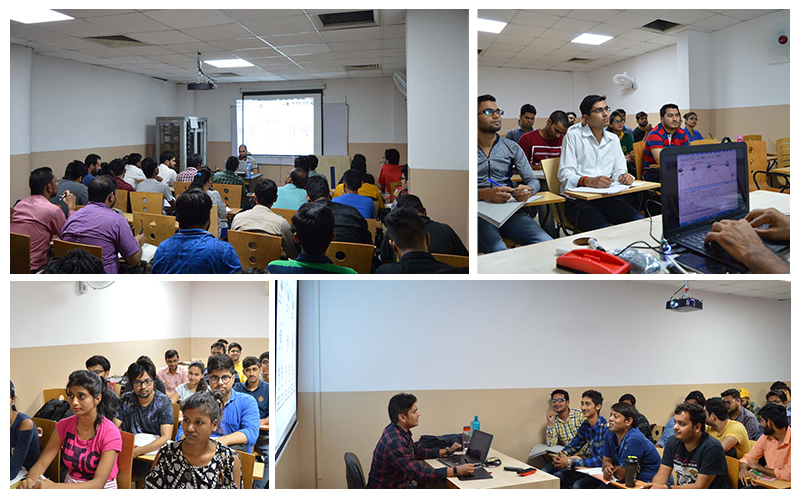 Every student has their own way of learning and takes their own time. Our Cisco certified trainers are experienced enough to adapt with the student's learning progress, moreover, each student can have unlimited repetition of batches for their queries and concerns as we believe that it is important for them to have a deep understanding of the concepts to clear the examination or land a successful job.  Students at NB can ask any question n number of times or can have unlimited repetition of batches until each of their query is resolved and concepts are cleared. 
4. Free CCNA and CCNP Practical Workbooks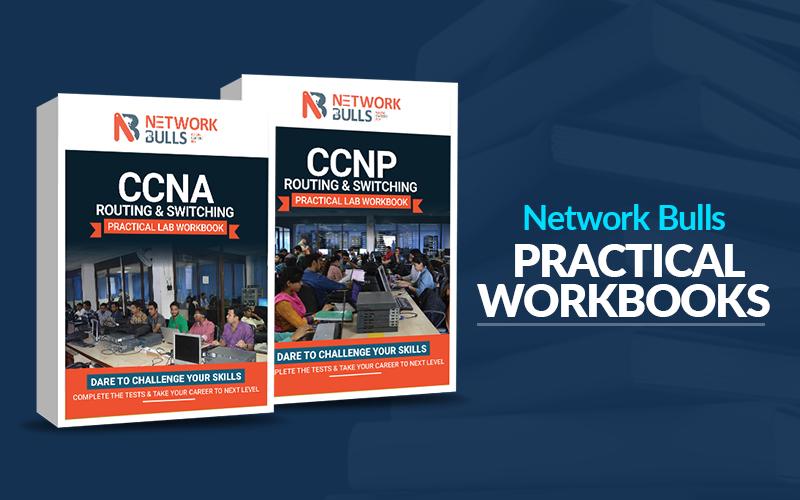 Being neglected most of the time, study materials are the most important for insightful CCNA & CCNP training. Network Bulls provide a lot of study material to its students like CCNA or CCNP Lab Practical Workbooks, Classroom Notes, Lab Practice Guidelines, E-books, Practice Questions, handbooks and other related material are given for the growth of its students. Also, NB is the only institute to offer free CCNA and CCNP R&S lab practical workbooks in India.
Apart from the classroom sessions, every student needs notes or books or guidelines to refer for their study and these study materials help a lot in clearing doubts and easing up the topics of networking. Overall, these study materials are the personal trainer to each student to go to when needed.
Download Free Cisco CCNA, CCNP, CCIE ebooks
5. Cisco CCIE Certified Trainers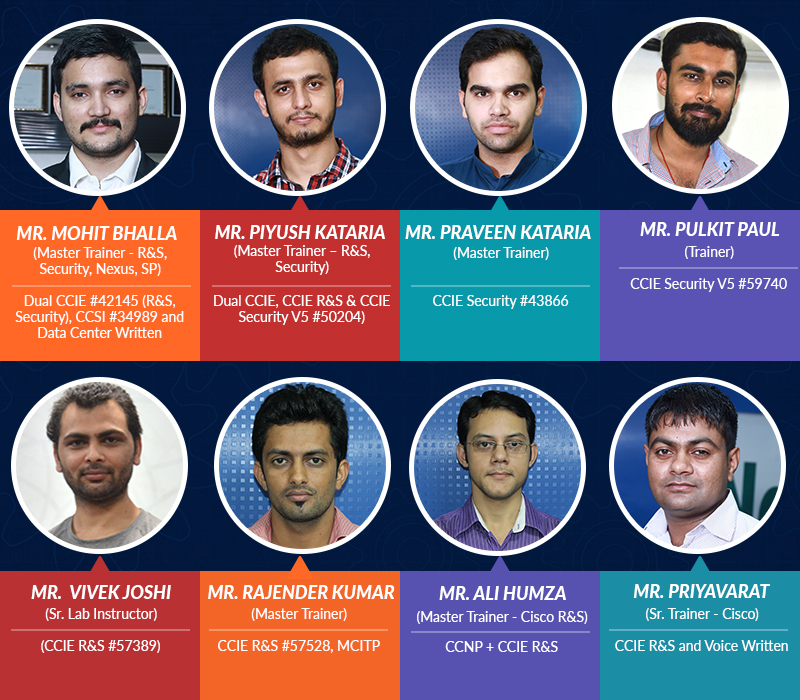 Trainers are the soul of any training and that's why at Network Bulls we provide the best of the best. Network Bulls has the Cisco CCIE Certified Trainers only. When it comes to the best, who is better equipped than a Cisco certified CCIE Trainer who has already finished the journey you are starting and is laying down the breadcrumbs for you to reach to the destination. It is not just about having a deep understanding of the topics and intensive practice it labs, Cisco networking journey requires much more like laying a strong foundation, a right direction of the journey, meticulous efforts and outright focus on the training, all which every Cisco CCIE Certified Experts know is required. They have both the understanding and experience of what is needed to complete a Cisco Networking journey. 
Above are few of the reason of what makes the Network Bulls the best. With certified trainers, best infrastructure, well-equipped labs, well-placed study materials and laying down a strong foundation of students is why Network Bulls is the best Institute for CCNA in Delhi, Gurgaon, India. Working on this foundation, modeling it and providing the required practice to deep dive into the topic is why Network Bulls is the best institute for CCNP Course in Delhi, Gurgaon, India as well.
It is a sequential cycle to be better and then the best.