Back to Back Placements - Check some Recent Placements of our CCIE Security Candidates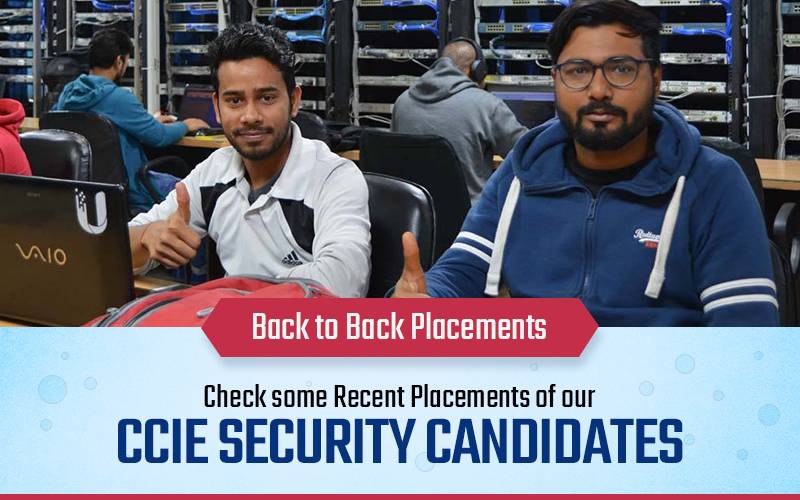 By
Networkbulls
Success is the motto at Network Bulls. Every process, decision, training, assessment, evaluation, tests, preparation has taken place at NB aims towards the success of each student. Whether it is earning Cisco CCIE Certification or getting placed at your dream company, the entire model of Network Bulls training program works toward achieving your dream.
And so have we achieved and more to go!
A decade of countless accomplishments placed students and successful CCIE Certifications, the list of success stories at Network Bulls keeps on growing rapidly.  World's largest Cisco Networking Labs, a pool of experienced Cisco Certified Trainers and the tendency to provide meticulous results have made NB the pit stop for the students wanting to make a career in networking.
Recommended read- Best Placement Record in Networking Industry (2018-2019) Award Won by Network Bulls
Network Bulls has placed over 8000 students in renowned companies around the globe like CSS Corp, Airtel, Aricent, Cisco, Tikona, Ciena and many more. Here are the success stories of some of the recently placed students at Network Bulls. These students completed their CCIE Integrated Training Program from Network Bulls and immediately got placed in these respectable and well-known companies at great pay grades.
Let's hear about their journey from them.            
1. Vishwajeet Kumar | Quadgen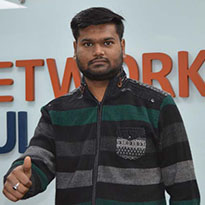 My biggest thanks to the Network Bulls 24*7 available Lab Facility and Cisco Certified Trainers who helped me day and night with my problems. Also, my special appreciation to the dedicated placement cell which worked on my communication skills and personality development and got me placed at such a handsome package.
2. Quamar Hasan Khan | Secure Lynkx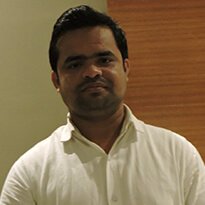 I joined Network Bulls on the recommendation of my friend and it was the best decision I made. I enrolled for CCIE Integrated Training Program and they trained me from the very basic level and then moved on to the expert level. I got placed at Secure Lynkx on the profile of the Network Engineer at the end of my training at Network Bulls.
3. Deepanshu Sani | Spectranet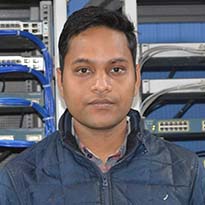 Network Bulls training methodology is by far the most unique and effective methodology I've seen. They worked on my technical skills, communication skills, personality development, and confidence and gave me many other lessons on resume writing, mock interviews, spoken English and more. They enhanced my entire personality which helped me a lot in my placement at Spectranet.
4. Mohammed Rizwan K | Team Computers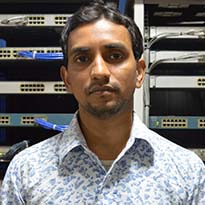 I was always fascinated by Networking when I joined Network Bulls. I enrolled in the CCIE Security Integrated training program which covered CCNA, CCNP and CCIE concepts. By the end of the training, I was an expert in CCIE and was placed as a Network Security Engineer at Team Computers. All thanks to NB and its Team.
5. Subrata Mazumdar | Network Bulls Technologies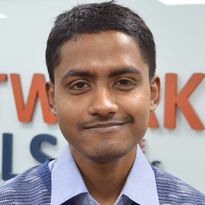 I joined Network Bulls for my CCIE Security Training and I found that Network Bulls has the best learning environment. The positivity and the passion to learn new things is so high that it kept me motivated. Also, the trainers, the technical team and the placement team are very patient and helpful here.
6. Rahul Bhukal | Aricent
I came from Panipat to make my career in Cisco Networking. I got to know about Network Bulls from the internet and got myself enrolled for CCIE Security Integrated Training Program. Post completion of my training, I got placed at Aricent as Network Security Engineer. I would highly recommend you to join Network Bulls if you want to pursue your career in networking.
Check Rahul's course- https://www.networkbulls.com/training-ccie-security-india
7. Md. Rizwan K | CSS Corp
I am from Kerala and did my graduation from the same place. I wanted to make my career in Cisco Networking so I started searching for the best Cisco Networking Institutes in India when I found out about Network Bulls. I completed my training program from here and got placed in CSS Corp after it.
8. Vishesh Mishra | CSS Corp
The trainers here are really helpful and the labs are open for 24*7. You can come and study here at any hour on the real devices. They provide a really good environment for studying. I recently got placed at CSS Corp. Also, there is a separate personally development team and placements team that helps in getting placed.     
These students gave their sincere gratitude to the technical team and placement team which helped them throughout their journey. Although we merely helped them through, it is they who worked passionately towards their dreams.
Here are the names of few more successful students -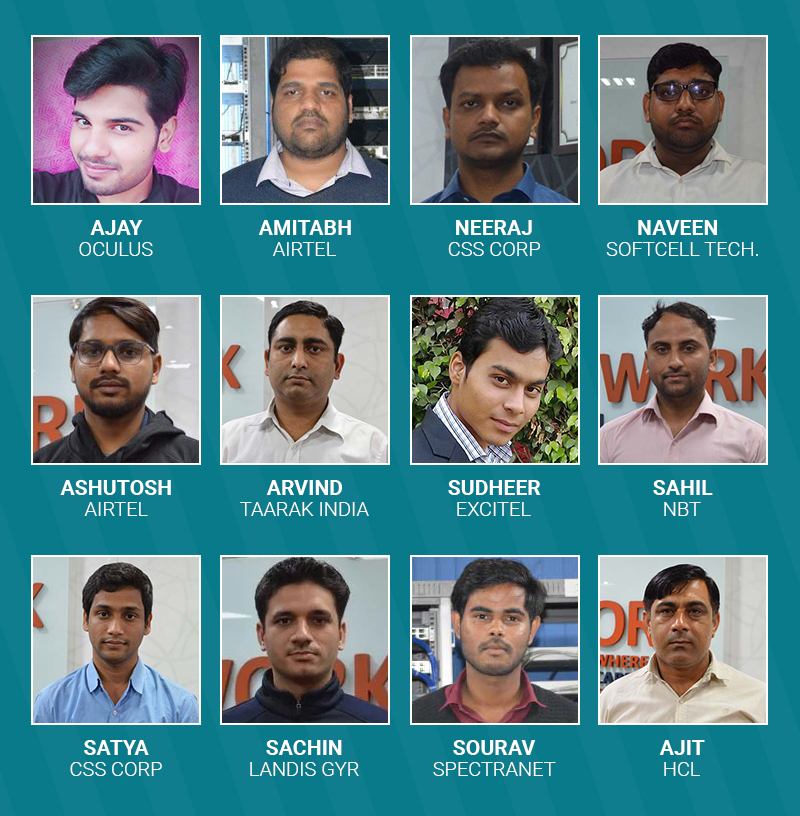 Check more placement success stories- https://www.networkbulls.com/placement-success-stories
Conclusion:
These are just a few names in the long lists of successful placements at Network Bulls. The 24*7 availability of Cisco networking labs, cutting edge technology devices, abundant racks, cisco certified experienced trainers and a placement team that works all day and night to grab the best opportunity for our students is what collectively makes Network Bulls the best Cisco Networking Training Institute in India. It is our constant endeavor to motivate the students and help them through their doubts and nervousness and provide them with the best that is there in Cisco Networking.
Read also- Network Bulls - World Leader in CCIE Security V5 Results in 2018
We aim to make our students dream come true and provide them with the best prospect for them there is. Our students are now placed all over the globe and on some very significant profiles now. We are proud to seem them flourishing and keep on planting such seeds.