Back to Back Placements after CCIE R&S and CCIE Security Training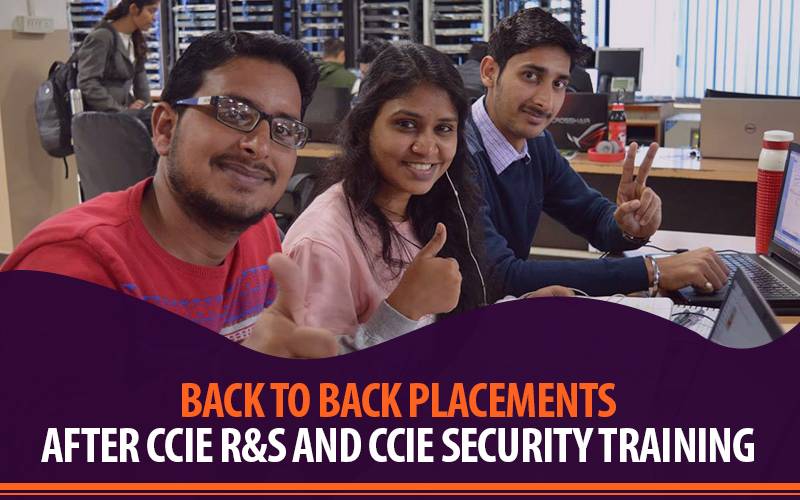 By
Network Bulls
When we set out to achieve something, success is not enough for us, we strive for perfection. With the aim to leverage the IT industry with the most talented and hard-working professionals, we are constantly working on the paradigm of success. Not compromising with our aim to provide the best networking training, we at Network Bulls are the thought leader every IT company wants to collaborate for hiring skilled employees.
With an immaculate record of placing students in prestigious IT companies across India and abroad, Network Bulls, Gurgaon is perhaps the one stop solution for finding highly skilled candidates. Our expert trainers commit rest only when they are done and not when they are tired. The exceptional placement records that we have produced over the years, has made us the first choice of networking students.
In a competition with itself, Network Bulls is constantly growing its own record by placing more and more students in top IT companies like Tech Mahindra, Aricent, CSS Corp and a lot more.
Recommended read- Best Placement Record in Networking Industry (2018-2019) Award Won by Network Bulls
Let's scroll through the journey of students who were recently placed:
Let's have a look at the journey of our Star Students –
Rajesh Kumar | CCIE Security Course | Tikona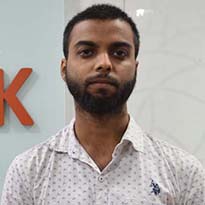 Opting for CCIE Security Training Course at Network Bulls was the best career decision I made. By getting trained under CCIE Security experts, I have acquired the requisite skills to operate, manage and handle the complex Cisco networks. The training and real-time experience on networking devices helped me to get placed at Tikona, where I am putting my skills to the best use. I will be grateful to the team of Network Bulls for training me in the best possible way.
Gautam Kumar | CCIE Security | SISL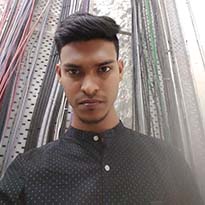 I joined Network Bulls as an unemployed person but when I left, I had a job with SISL. Network Bulls has shaped my career. The training here has changed my life for the better. The rigorous training and personality development classes helped me gain professional and inter-personal skills respectively which turned out to be a boon for me. Exposure to the practical implementation of concepts had boosted my confidence level. Cheers Network Bulls!
Jitendra | CCIE Security | NBT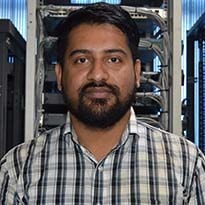 One of my friends suggested me to join Network Bulls for gaining in-depth knowledge of networking and ensuring a bright future. I enrolled with doubt in mind but today I confidently say that it was one of the best decisions of my life. I was trained by CCIE certified trainers, given 24*7 access to their worlds' biggest Cisco training labs with real-time instructors' support and access to in-house practical workbooks, e-books and a lot more. Today, I am placed in NBT and looking forward to many great career opportunities in the future.
Saurabh Sarkar | CCIE R&S Course| CSS Corp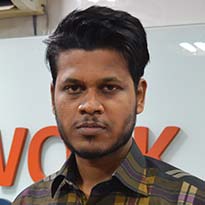 My desire to make it big in the networking industry was turned into a reality at Network Bulls. Today I am employed with CSS Corp and it is all because of the quality training which I received at NB. I thank all my trainers for guiding me through the road to success. Trainers were really professional and always ready to answer the queries.
Aman Verma | CCIE Security Training | Techbridge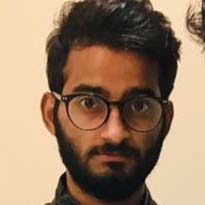 When I joined Network Bulls for Cisco CCIE Security course training, I was not sure about my career. However, the training here has helped me regain my confidence and also provided a bright path to my career. The training team is highly experienced, humble and helpful. They never say no to any doubt question coming from students irrespective of the time. I highly recommend this institute to those who are looking forward to a bright career in networking domain.
Manoj Kumar | CCIE Security Course Training | NBT
I joined Network Bulls for CCIE training course with the aim to secure a good job and my expectations were met completely. After getting trained under CCIE Certified Trainers and learning the practical implementation of networking concepts in World's biggest Cisco training labs, I got placed in NBT just after the completion of my training.
Bikram Raj | CCIE R&S | ATL Foundation
Network Bulls assisted me through each and every step and helped me in getting my dream job with ATL Foundation. The training, experience and exposure which I received while training here helped me to get a well-paid job just after the completion of my training. 24*7 lab facility has helped me gain hands-on practical skills. I express my sincere gratitude and thank every member at Network Bulls for assisting me in success.
Govind | CCIE R&S Course Training | CIENA
I came to know about Network Bulls from the Internet while searching for the best networking training institute. I enrolled at NB for Cisco CCIE Routing and Switching certification course training with the dream of getting placed just after the completion of my course. And my dream came true when I got placed in CIENA. The placement team, training team, and the management team are really very helpful and they provide best possible solution instantly to the issues to ensure a happy learning experience.
Read Also - 2018 was Special - World Highest CCIE Results, Placements, International Careers and more
Here are some more successful CCIE R&S and Security students, who all got the placement in the well-known IT companies.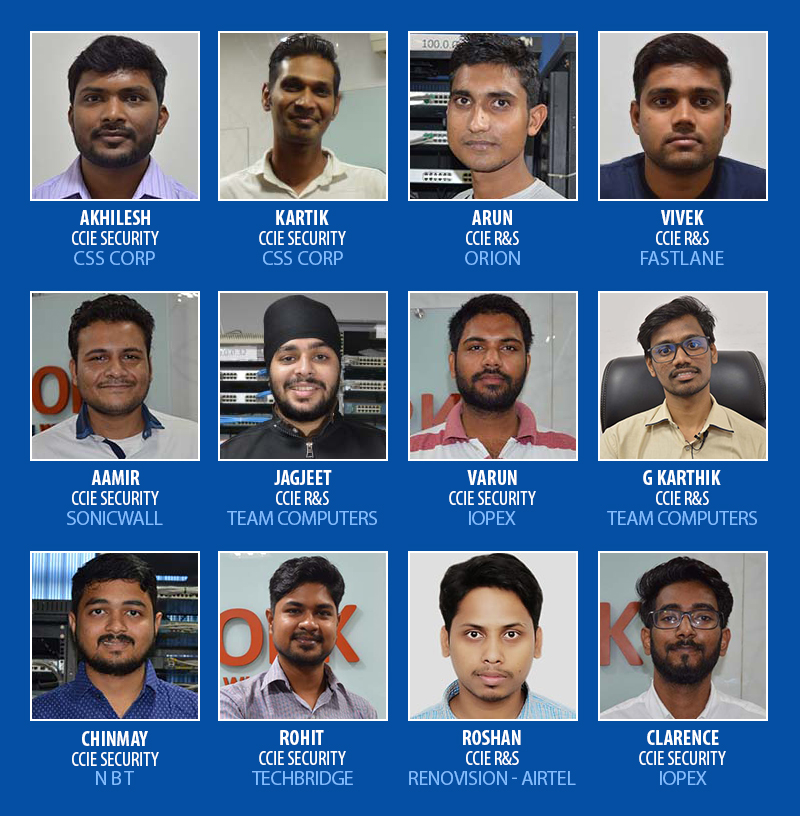 Check More Placement Stories - www.networkbulls.com/placement-success-stories
Conclusion:
These are just the name of a few students who got placed in top IT MNCs after completing networking training with us. We have continuously been growing on our placement records and providing opportunities for students to join prestigious IT companies worldwide. Our aim to providing the best networking training in the industry is helping us to stay ahead and provide some highly skilled professional to the IT industry.
With a pool of highly qualified CCIE certified trainers, we are leaving no stone unturned in churning out the best networking professional with effective communication skills. The 24X7 lab facility allows students to experiment with the theoretical knowledge they learn in class and stand ahead of other candidates.
If you have any questions, just drop the query in the comment section below or call us at 1800-313-2545.