An inside view of the World's Largest Cisco Networking Training Labs at Network Bulls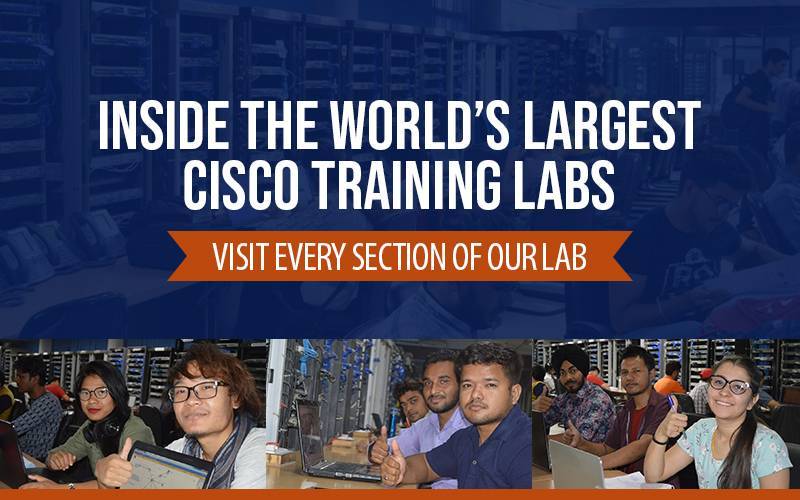 By
Networkbulls
Anyone aware of Cisco Networking knows that this technology is not just a piece of cake, it is highly advance and well spread. Practical knowledge of Cisco is much more important than learning its concepts or cramming up its theories. One needs to spend his or her time diligently towards the practical applications of each theory, concept or topology. It's then that you achieve the expertise in this space.
As it's been said, "Learning just brings the knowledge in you but it's really doing it right that gives you the wisdom and its full power."
Understanding this need of rigorous practice and with the ever-changing landscape of this technology, Network Bulls has successfully established well-equipped, fully functional, cutting edge technology CCNA, CCNP and CCIE labs. Everything needed to make perfect Cisco Training Labs is available in these labs.
After a decade of gaining experience in training students and helping them clearing CCIE every passing day, Network Bulls has built up its Cisco Networking Training Labs gradually and efficiently.  
Here is a sneak peek to the World's Largest Cisco Networking Training Labs.
Cisco Networking Labs at Network Bulls are established to provide the best practical knowledge to the Cisco aspirants and transforms these aspirants into experts. In every lab session, there is a team of lab experts available 24*7 to help our students whenever they get stuck or confused at any time. This team pushes the students to a certain extent to learn from the trial and error with a continuous nudge of help if and when required.
These labs have abundant devices for their students. Every student has a dedicated rack for his or her practice and they don't have to make a queue to get a chance for it, saving their time, efforts and energy. Also, unlike any other institutes, Network Bulls has its separate CCNA, CCNP and CCIE Labs. Rather than publishing images of the same lab from different angles, we have maintained legitimacy and created separated labs for each level of technology to keep the learning environment symmetrical and comfortable for the students.
All the pictures of Network Bulls Cisco Networking Labs available on its website and social media are authentic with the information provided. We believe in transparency and that's what we provide - What you see is what you will find.
The labs are divided by at each level, CCNA for the beginners, CCNP for the professionals and CCIE for the experts.
CCNA Labs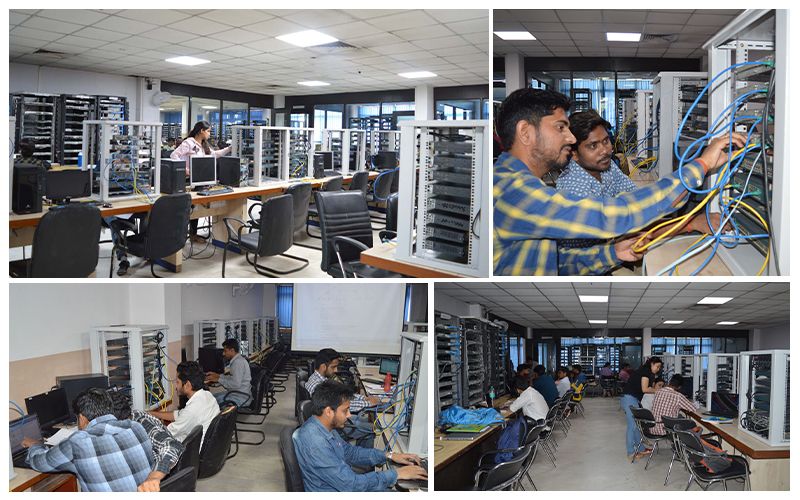 The CCNA Labs are for the students that have recently started learning Cisco Networking. These labs have everything available to help student learn the basics of routing & switching, security, collaboration, wireless or more. If we don't lay a solid groundwork, it will be very difficult to move up. A lot of efforts and time is put into these labs. There are Routers of 1841, 2611xm, 2801 and 2811 series; Switches of 2950, 2960 and 3550 Series in these labs.
NB has 2 CCNA Labs, each of which is much bigger than any other labs you have ever seen.
CCNP Labs: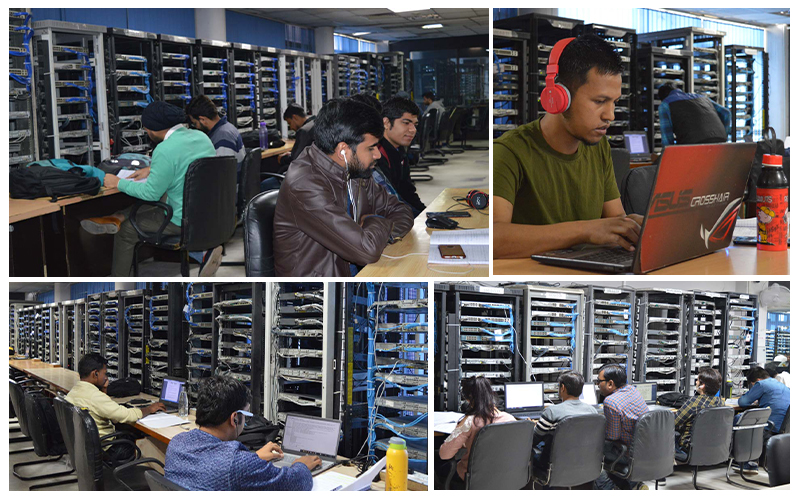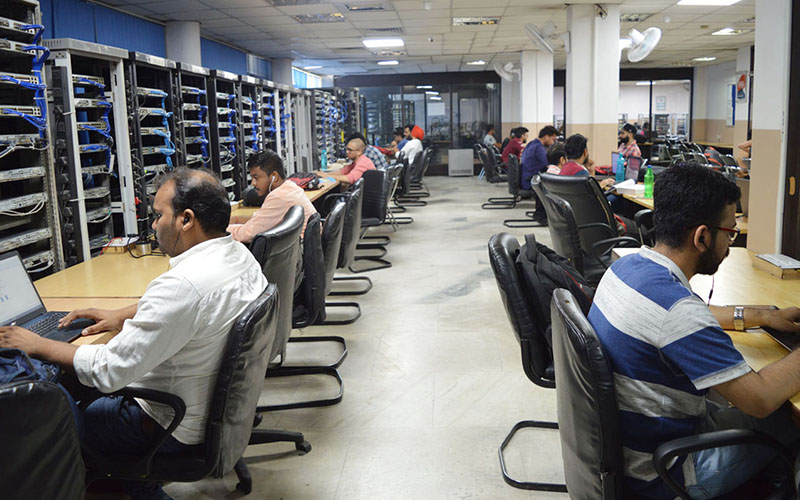 Network Bulls offers fully functional CCNP Labs available for its networking students. These labs are designed to take student's learning from the basics of networking to its deeper level. It has Routers - 1841, 2611xm, 2801, 2811, 2911, 3640, 3825, 2911 series, Switches - 3550, 3560, 3750 series, ASA Firewalls - 5510, 5512x, 5515x, IPs - 4240, 4255, Iron Port - S170; ISE - 3315 and IP Phones - 7961, 7970, 9971. The practical knowledge delivered at these labs trains the students rigorously and prepares them for the CCNP Certifications. Many students practicing in these labs have cleared their CCNP Examination in their first attempt.
CCIE Labs: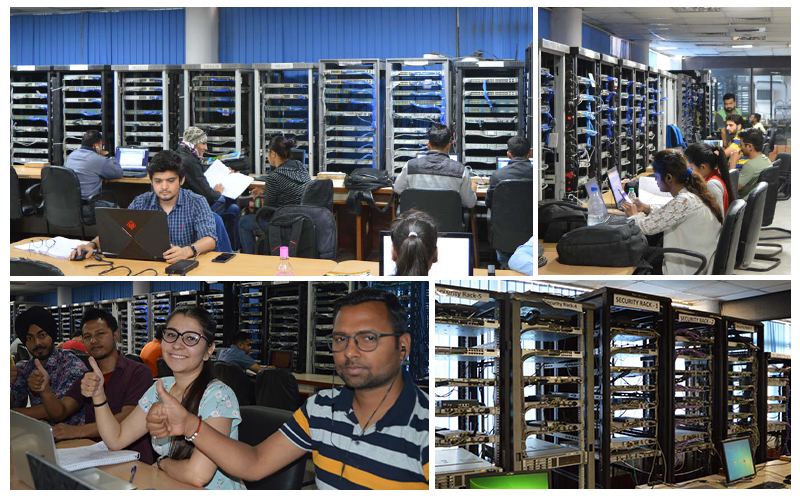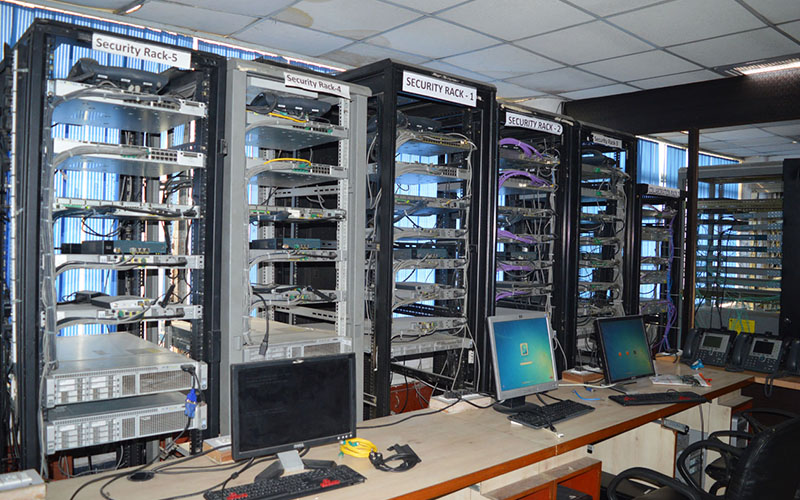 CCIE is the toughest of all Cisco Examinations. Network Bulls offers biggest Cisco CCIE networking labs with upgraded Cisco routers, switches, firewalls and more. All available in plenty so no student has to wait for the other to finish. This helps them save their energy and keep them motivated. The aim of this lab is to help our students earn CCIE Certifications in their first attempt and we have a proud percentage of 96% of students doing so. The constant pressure and a friendly learning environment have kept the number of students clearing CCIE up.
Network Bulls offers fully loaded labs in Cisco Routing & Switching, Security, Wireless, Collaboration/ Voice, Service Provider, and Data Center. All the equipments in these labs are of latest versions and every trainer here is experienced on these devices.
Network Bulls team understand the dilemma of time that its students have, hence, provide them with the 24*7 available of its labs. Students of NB can come anytime they please and work in its advance labs. We understand the hectic schedule of the working professionals and distant learners and that's why at NB, we try to help them in any way we can.
This is one of the reasons that Network Bulls has produced the maximum number of CCIEs in the world. Also, NB is the only institute to place the highest number of students in Multi-National Companies at senior profiles with a decent pay grade.
The Labs at NB are designed as per the requirement of the Cisco blueprints. The sole purpose of the hard practice and lucrative study is to produce results. Our highly efficient teams of trainers, lab instructors, placement and HR work towards the welfare of our student and offer them with 100% transparency. There are no fake promises, underutilized abilities or half ended efforts at Network Bulls.
It is the collaboration of the student, trainers, teams, training facilities, learning environment and the labs that helps in a successful Networking Career. We aim to provide each of it at Network Bulls!
You are most welcome to visit World's Biggest Cisco Networking Trainings Labs and introduce yourself to this powerful and dynamic technology.