2018 was Special - World Highest CCIE Results, Placements, International Careers and more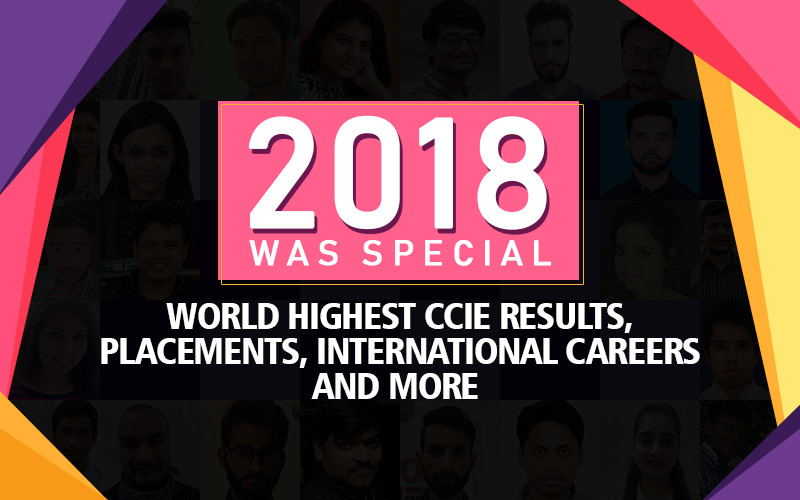 By
Network Bulls
Though we are bidding goodbye to yet another incredible year, we are proud of the achievements we had and the learnings we experienced.
2018 was extraordinarily special at Network Bulls. While placements and producing CCIEs had become a milestone of each year, but this year turned out to be much more gracious on us. We, at Network Bulls, gave world's highest CCIE Results, with the maximum number of students clearing CCIE in the first attempt, maximum placements in both India and abroad and helped in building many careers.
The results of Network Bulls 2018 didn't just leave the league of Indian training institutes behind but is giving tough competition to some of the many International Cisco networking training institutes. The knowledge, experience and the training that students earned from here have been helping them in their jobs, placements, work and many other places. The Network Engineers passed out from Network Bulls are ruling around the world and spreading the love from there.
World Highest CCIE Results
Network Bulls has produced World's maximum CCIEs in 2018. The only institute in the world with over 90% success rate in CCIE Pass outs in the first attempt. With World's Biggest Cisco Networking Training Labs and the best training team of Cisco certified CCIE Experts, the numbers have been growing every day.
Going to a different level, NB became the first Cisco Networking Training Institute of India to build a fully equipped proficient CCIE Security V5 Labs with upgraded devices and great availability. When the CCIE Security Version changed from V4 to V5, NB was the only Institute in India to provide a fully equipped labs to its students at the quickest; producing world's maximum CCIE Security V5 Engineers from Network Bulls.
Meet Industries best CCIEs who recently earned their CCIE number and are not afraid to flaunt it.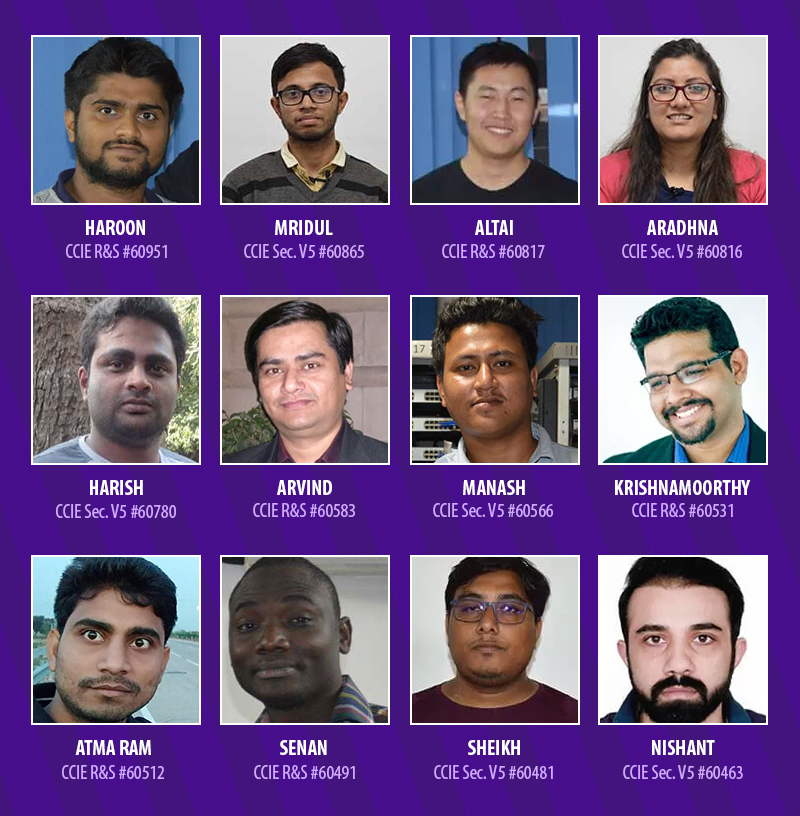 Check more CCIE success stories- www.networkbulls.com/ccie-success-stories-india
Best Placement Record
Network Bulls is a renowned Institute in India for its placements and successful CCIE pass out results in the networking industry. While making a name for itself in the placement space, NB had been the only institute in India to receive 'The Best Placement Record in the Networking Industry Award' for the last 5 years continuously. And this year had been no different.
With being on the top of the list of maximum placements, Network Bulls has placed 2 times more students in 2018 as compared to 2017 in various Multi National Companies in India and abroad, delivering 10 times more placements than any Cisco Networking Training Institutes in India. The students are flowing in every day and the results are exponentially increasing with it.
We are India's only institute to update its Placement Record page in every 15 days with fresh results, which is proof of our authentic placement record.
Meet some of the Network Bulls recently placed brilliant students.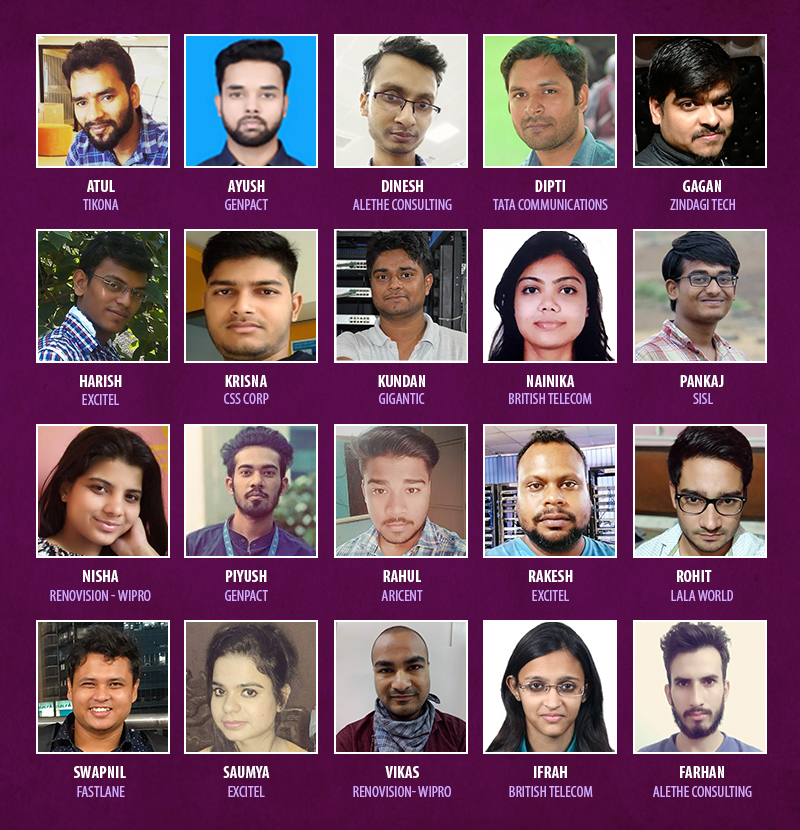 Check more placements success stories- www.networkbulls.com/placement-success-stories
Breaking International Placement Record
There are many international students coming in from different countries to train from the best Cisco Networking Training Institute. Likewise, being a globally dominant technology, there are numerous companies looking out for the best Networking Engineers and offering jobs at very high pay grades.
Though being one of the toughest examinations to clear, Network Bulls has produced the maximum CCIEs in the world and placed many. Many of our students are placed in different countries of the world at handsome salary packages post their successful training from Network Bulls. Be it UK, US, Canada, Qatar, UAE or Australia, Network Bulls students have marked their territory in almost all the countries and became the best Networking Engineers in their companies.  With an ever-growing list of engineers, meet few of our students working abroad after CCIE Training from Network Bulls

Download PDF
2018 was Special - World Highest CCIE Results, Placements, International Careers and more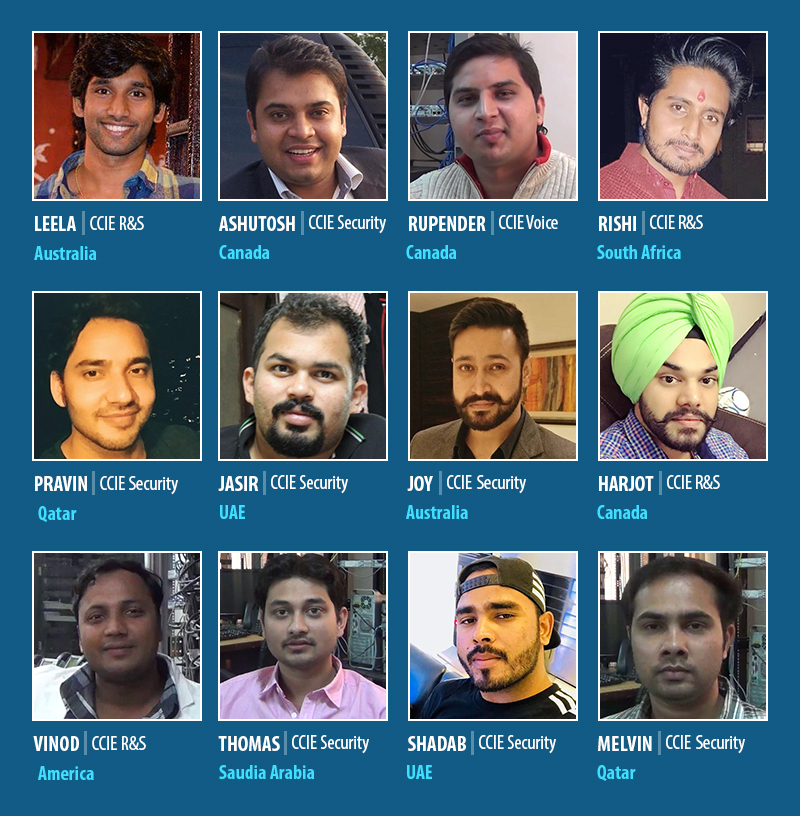 After Record-breaking placements, industries best CCIE Results and building many careers nationally and internationally, we have to say Good Bye to an extraordinary year. It had not just been the team, trainers and the institute but the students of the Network Bulls that played a huge role in bringing this success home and creating such an incredible journey.
We wish good luck to our teams, trainers and most importantly amazing students for the year ahead and bid goodbye to 2018!
ADIEU 2018.