Why Network Bulls is the first choice of Networking Students? | 15 reasons to join NB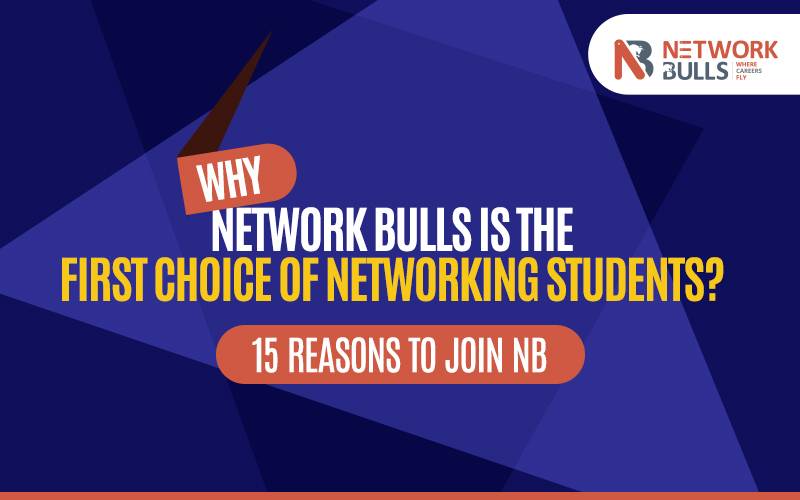 By
Networkbulls
Network Bulls is a market leader in the networking training industry and a record-breaker in placement for the past decade. The stats say it all - 
"Network Bulls provide 10 times more placement than any other networking training institute in India".
Thats', not it! 
"80% of Network Bulls students get placed even without appearing for Cisco CCIE Course certification".
And  "Over 10% of Network Bulls' students are working internationally in countries like Oman, Qatar, UAE, USA, Australia and Canada".
Network Bulls has become the first choice of Networking students due to many reasons, but outstanding placement, world-class training, and state-of-art infrastructure are still on top of the list. Lets' take a look at 15 reasons to join Network Bulls - 
#1. More Than A Decade of Excellence in Training
Network Bulls was founded in the year 2009 and since then, we have provided outstanding training and placements. We now own the worlds' largest Cisco labs and received more than 17 awards for record-breaking placement and exceptional training. Network Bulls has been at the top and has delivered over 90% CCIE success rate in the first attempt. Students from different parts of the world travel to India for enrolling at Network Bulls, India.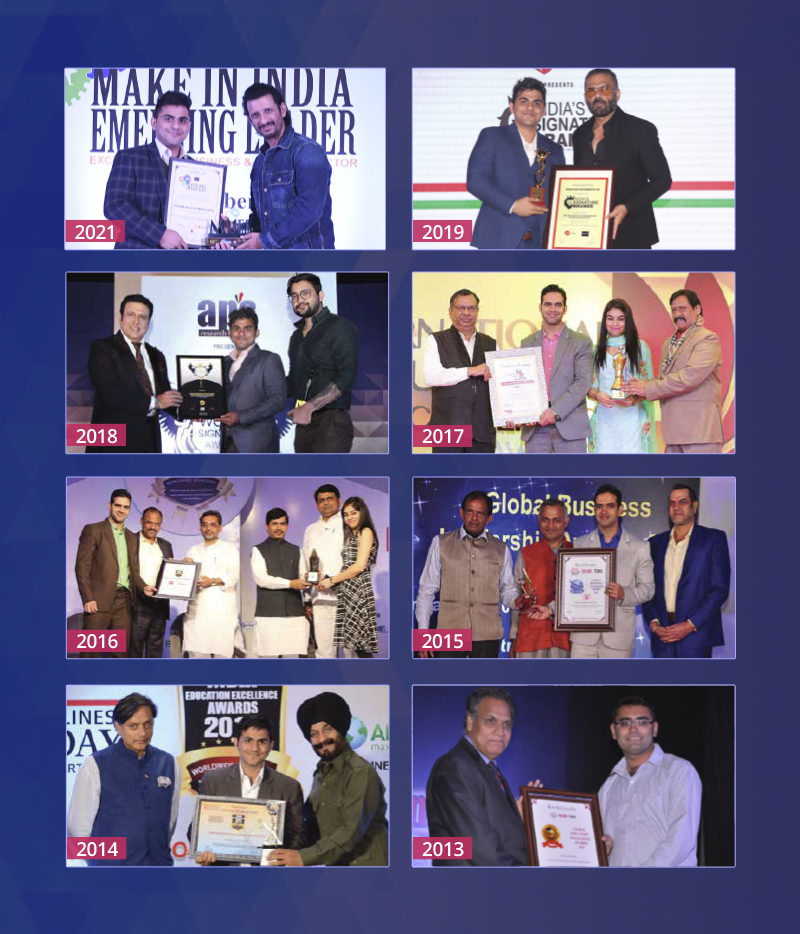 #2. World's Largest Cisco Lab in the World
We, at Network Bulls, owns the largest Cisco training labs in the world and our lab is updated from time to time in accordance with the Ciscos' blueprint. We have separate labs for each track and level, i.e. CCNA, CCNP and CCIE. In addition, we provide 24*7 lab facilities with dedicated instructor assistance, which help students perform practicals for long sessions without getting stuck at any one point.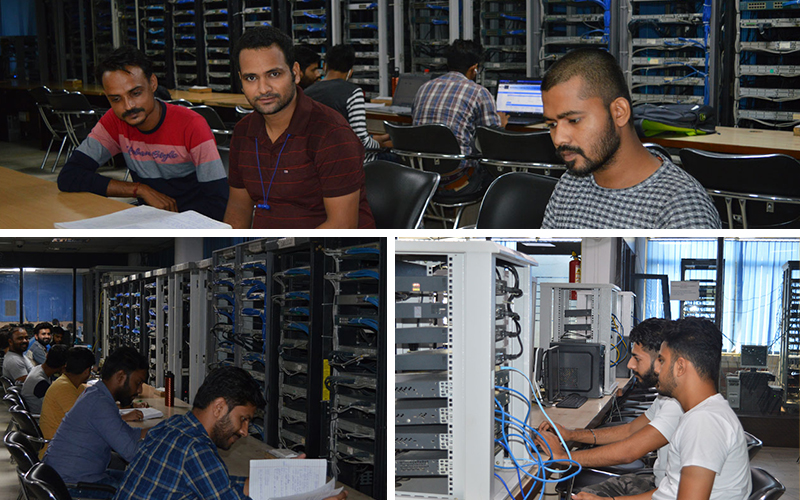 Latest Devices
Upgradation of technology is a constant process and Network Bulls has always understood the importance of the latest technology training. Therefore, we stay updated with the advancements and keep our labs equipped with the latest Cisco devices and live racks. 

#3.  24X7 Lab Facility
At Network Bulls, we provide 24*7 lab facilities to help students practice for long hours, even in night without any hurdle. This allows students to gain in-depth knowledge and hone their technical skills. In addition, dedicated lab instructors are available to help students with the practicals; not only this, but trainers are also just a call away.    

#4. Smart Classrooms 
The latest technology in classrooms of the Network Bulls come with Digital Pens, Projectors, Air conditioners, and state-of-the-art training facilities. Every single classroom is well equipped with ventilation and is spacious too. This provides the students with a peaceful learning and growth environment. Real Cisco Routers and Switches are also available in the classroom to show the practical implementation of the concepts taught in theoretical sessions. 
Real Cisco Devices in Classrooms 
Exposure to industrial devices becomes imperative in the world today so that when the students are in real-world situations, they do not feel out of position. They are given real scenarios with practical training and the use of software such as GNS3 is discouraged. The practical sessions are made mandatory, along with the theoretical classes. 
#5. Innovative Training Methodologies 
The focus at Network Bulls is to help students grow by introducing them to practical experiences. The importance lies here is not just settling for the theoretical knowledge but also giving practical experiences to their students. The students perform assignments that are influenced by practical situations and are given workbooks to cover every possible concept. 

#6. Personality Development Sessions 
The personality development session becomes important for the students who want to become employable in top IT MNCs. Personality development sessions include resume writing sessions, spoken English classes, industrial exposure, group discussions, and many other things. Feedback is also given regularly so that they improve on these things.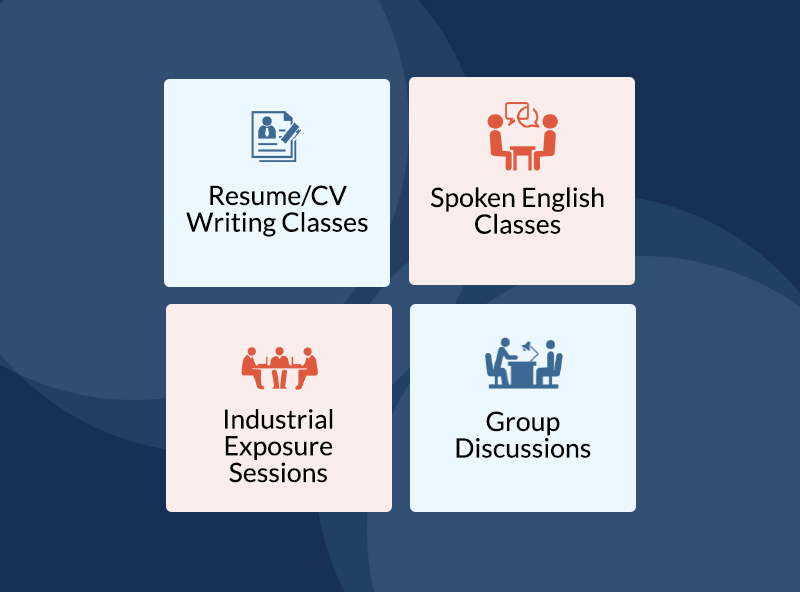 Mock interviews are also conducted as a part of the personality development classes. This becomes important as they give the candidates exposure to the real-life situations they will face when they appear for an interview. This also helps them understand real-life scenarios, salary negotiations, and general questions. This assists them a lot in cracking the tough, high-pressure interviews at IT companies.

#7. Learn and Get Inspired
Students in Network Bulls come from all corners of the world and offer a learning environment where students get to learn about different cultures and be inspired by those cultures. This broadens their horizons and helps people learn from their seniors and peers alike. 
#8. Silent study zone and group discussion areas 
Network Bulls ensures that there are demarcated areas specifically for the silent studies and the group discussions. While the silent study zone helps in inculcating a self-study culture, the group discussion zones help them develop their presentation skills and confidence. They can also ask their doubts from the trainers. 
#9. Technical Interviews 
Regular technical interviews are conducted with experts like Vikas Kumar, who is Triple CCIE certified and also has a lot of experience. Regular technical interviews are conducted with him, which helps the students develop familiarity with the interview scenarios. This has helped generate great results in the previous few years.
#10. Dedicated Lab Instructors for Every Track
We at Network Bulls are known for owning the world's largest Cisco labs in the world. We have dedicated lab for every tracks. In fact, our labs are updated from time to time in accordance with Cisco's blueprint.  
#11. Pool of CCIE experts 
The biggest reason for the success of the Network Bulls program has been the mentors who are qualified and provide great knowledge and training to their students. The experience of the mentors is in the region of 5 years to 15 years. Network Bulls and its technical team are among the top 5 technical teams in the world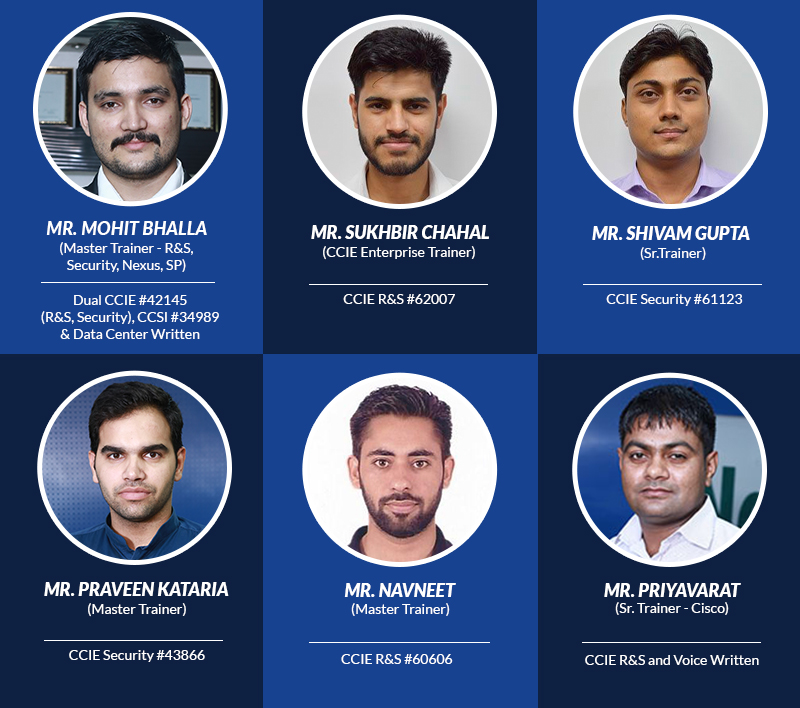 #12. Inhouse Practical Workbooks
We have composed in-house practical work-books to help students practice multiple topology. We provide life-time access to inhouse practical workbooks. Students can practice real-life scenarios and improve their practical skills. These workbooks are created by CCIE experts who have 10 to 15 years of experience in the industry. 
#13. Continuous Feedback and monitoring for Skill Enhancement
The students who study at Network Bulls are given the training to take them to the next level in their careers and life. This is done by continuously keeping track of their progress. Regular screening processes along with the feedback sessions is conducted to help students know their weak sections and improve continuously. 
#14. We Transform Students into Expert Professionals
Though we are CCIE training company, but we never focused on producing CCIEs solely. We at Network Bulls, aim at making students expert professionals and hence focus on their overall development. We provide dedicated personality development sessions for soft skill development, mandatory practical sessions with 24*7 lab facilities to help our students hone practical skills. 
#15. Record Breaking Placement record 
A dedicated placement team ensures that every student enrolled in 100% Job guarantee course get placed with a top IT MNC. We have successfully placed students with networking giants such as Tech Mahindra, Locuz, Orange, Sophos, Airtel, Cognizant etc. in the recent past.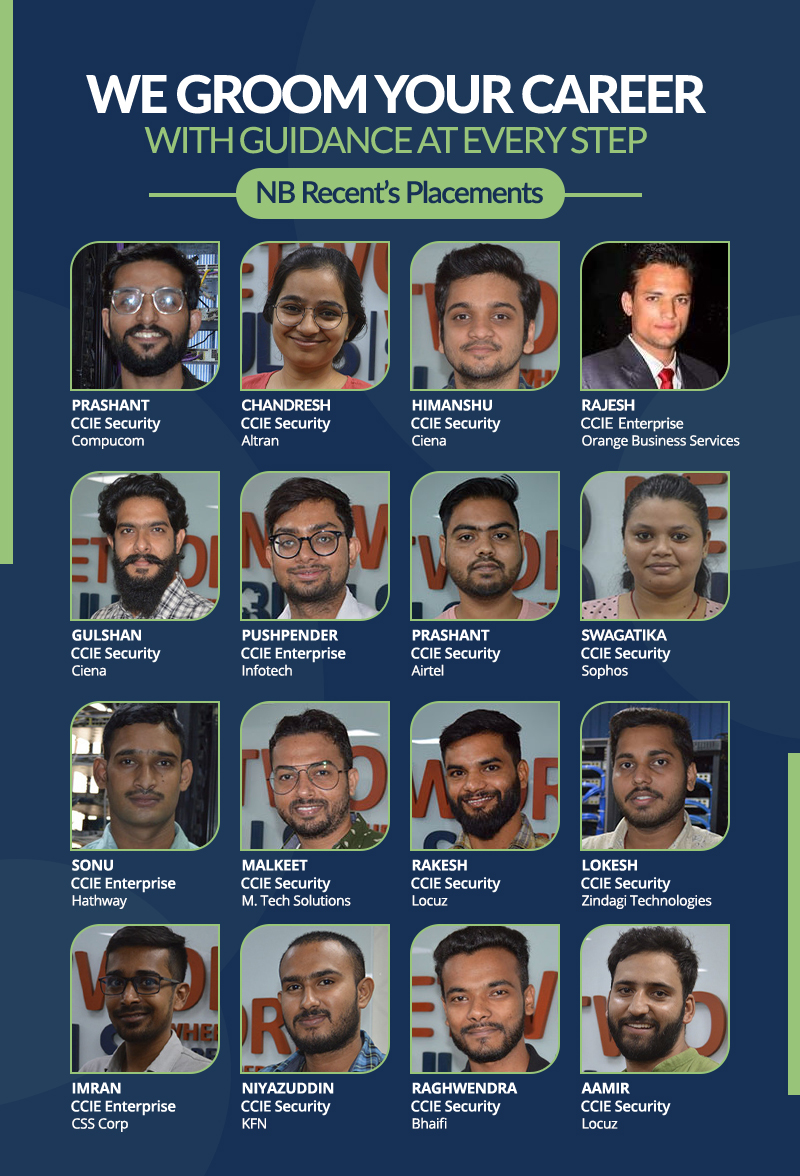 We at Network Bulls focus on making students employable as per the latest requirement of the industry. Every year thousands of students enroll with us and give a kick-start to their careers. 
You can be the next to build a shining career in the networking industry! Just get in touch with our education counsellors at 1800-313-2545 or admin@networkbulls.com. You can also WhatsApp us at +917840018889.