Best Placement Record in Networking Industry (2018-2019) Award Won by Network Bulls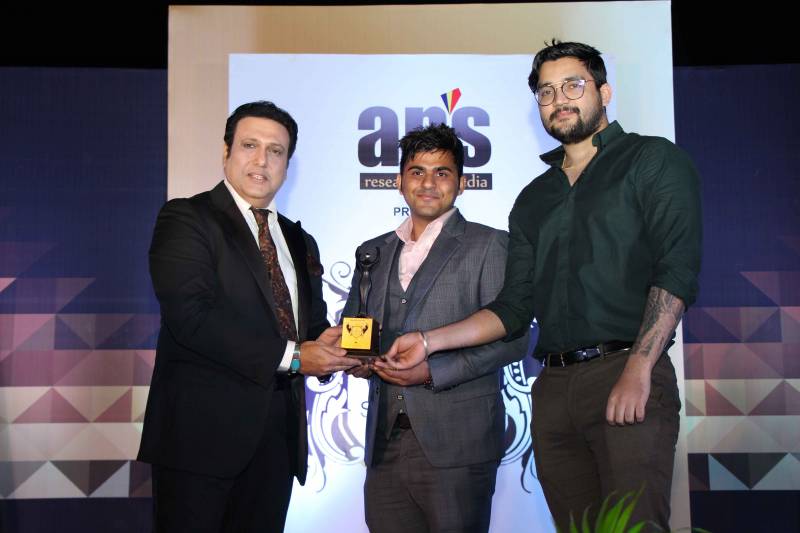 By
Network Bulls
The record-breaking placement by Network Bulls has added 15th educational excellence award into our Hall Of Fame. These back to back achievements and deserving praise proves that there are ample numbers of students who are satisfied with our high-quality training and services.
Winning an award is overwhelming, but Acknowledgment of achievements and deserving praise motivates us to excel even more. Every time when Network Bulls is acknowledged as "Best Networking Institute" or "Institute Providing Best Placement" we feel inspired to bring in a lot on a plate with our utmost caliber.
This is not the first time that we are being awarded, in fact, we are getting this award continuously from past 7 years.
And this time the award was titled as -
"Best Placement Record in Networking Industry(2018-2019) Award"

The Awards Details -
This year Network Bulls bagged its 15th education excellence award presented by APS Research & Media, India in the World Signature Awards held on 18th January 2019 at Goa.
This award was presented by Chief Celebrity Guest of the event Mr. Govinda, Bollywood Signature Star and our very own Mr. Paras Jairath (Founder & CEO at Network Bulls) and Mr. Mohit Bhalla (Chief Technical Officer) had a pleasure to receive this token of appreciation by him.
"Please check! The best Placement Record Award won by Network Bulls in past years"

The Best Placement Record in Networking Industry, 2013
Best Network Security Training Institute with Proven Placement Record in Networking Industry of the Year, 2014
Most Promising Cisco & Microsoft Training Company with Proven Placement Record 2015
India's No.1 Cisco Training Company with Best Placement Record In 2016
The Best Placement Record in Cisco Training Industry Award 2017-India.
Check NB Awards- https://www.networkbulls.com/nb-award
Why Network Bulls is most deserving for this achievement?
When thousands of students pass out from colleges and universities without a job in hand, Network Bulls fills them with hope and capabilities. We aim to bridge the gap between industries and skilled students by making them fit for the interviews on all fronts.
The quality training delivered by us has placed 16500+ students since 2009 which is 10 times more than any other Cisco training Institute in India.
Also, Network Bulls has achieved this award because,
These facilities at Network Bulls makes it the most consistent and authentic Cisco training institute in India and that's the reason why Network Bulls was able to achieve this award.
Some of the recent placement by Network Bulls are here for you,
And the list continues... Check the full list of Network Bulls' recent placements here -